Bryce Harper helped Steve Garvey's son get a date to prom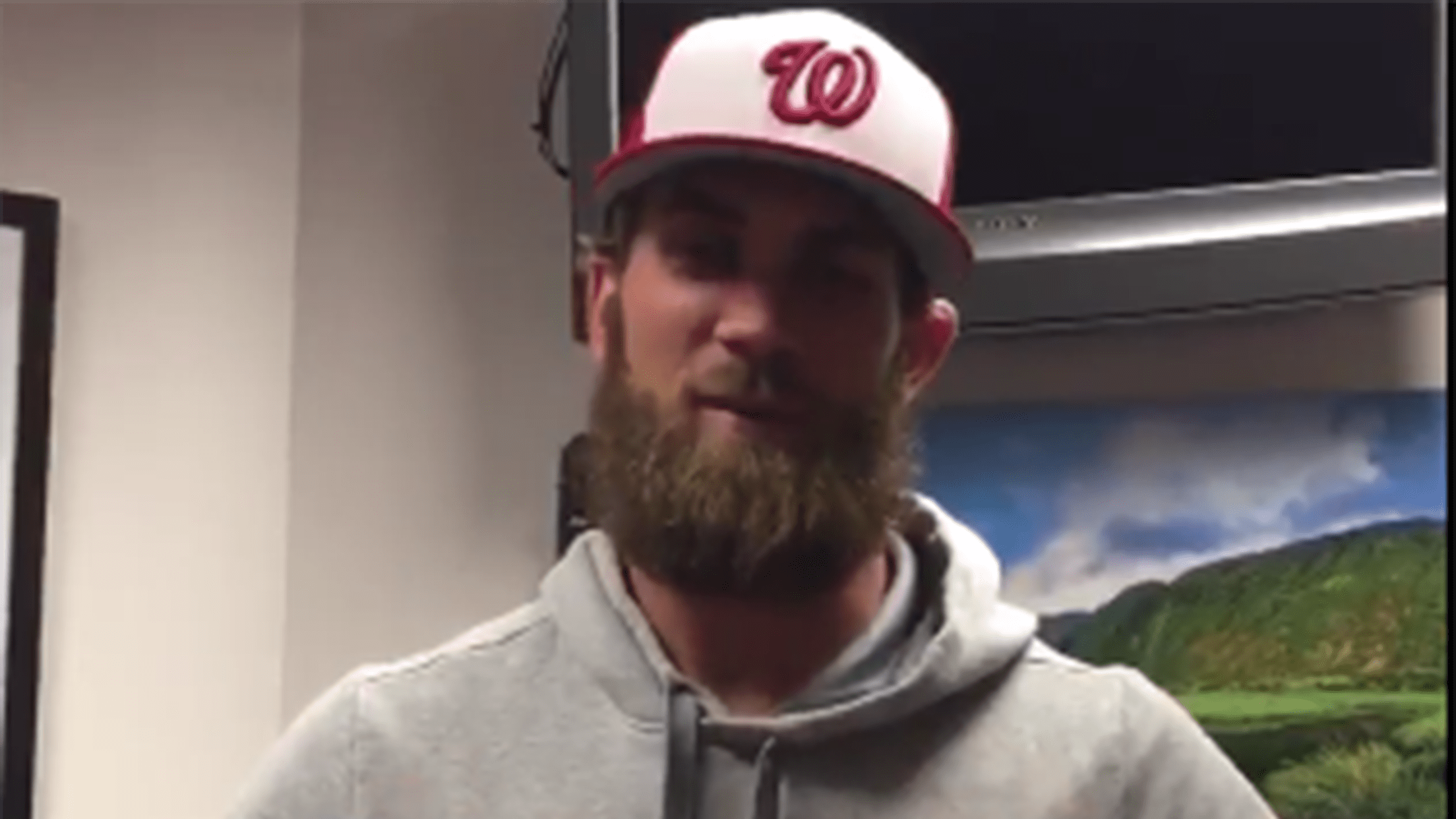 If you're 10 years or more removed from high school, you may not be aware of a very real trend that sweeps the nation this time every year: Elaborate prom proposals. Gone are the days of teenagers sheepishly -- and sweatily -- asking their classmates to prom. From guitar serenades to Spring Training flyovers, the traditionally awkward and uncomfortable act of asking someone to prom has become an act of showmanship.
This trend has drawn celebrities and athletes into the fold as spokespeople for adolescents. Enter Nationals right fielder Bryce Harper.
At Palm Desert High school in California, Sean Garvey -- son of former Major Leaguer Steve Garvey and brother of Harper's former travel team teammate Ryan Garvey -- needed to ask his girlfriend to next week's prom. So he got Bryce Harper to do it for him.
@shannoncoyne5 I couldn't find the words to ask you to prom so I had my man @Bharper3407 do it for me @SteveGarvey6 @Nationals pic.twitter.com/G2S0AcpmSl

— Sean Garvey⚾️ (@SeanGarvey6) May 3, 2017
It took less than 10 minutes for Harper's magic to pay off.
I couldn't say no to @SeanGarvey6 , let alone @Bharper3407!!

— Shannon coyne (@shannoncoyne5) May 3, 2017
Although Shannon Coyne indicates that Harper's intervention was probably unnecessary, his role in the endeavor may have led to a more emphatic "yes" than Sean Garvey may have received if left to his own devices.
Teams in this article:
Players in this article: