Bryce Harper rocked #RIPHarambe on his bat knobs during batting practice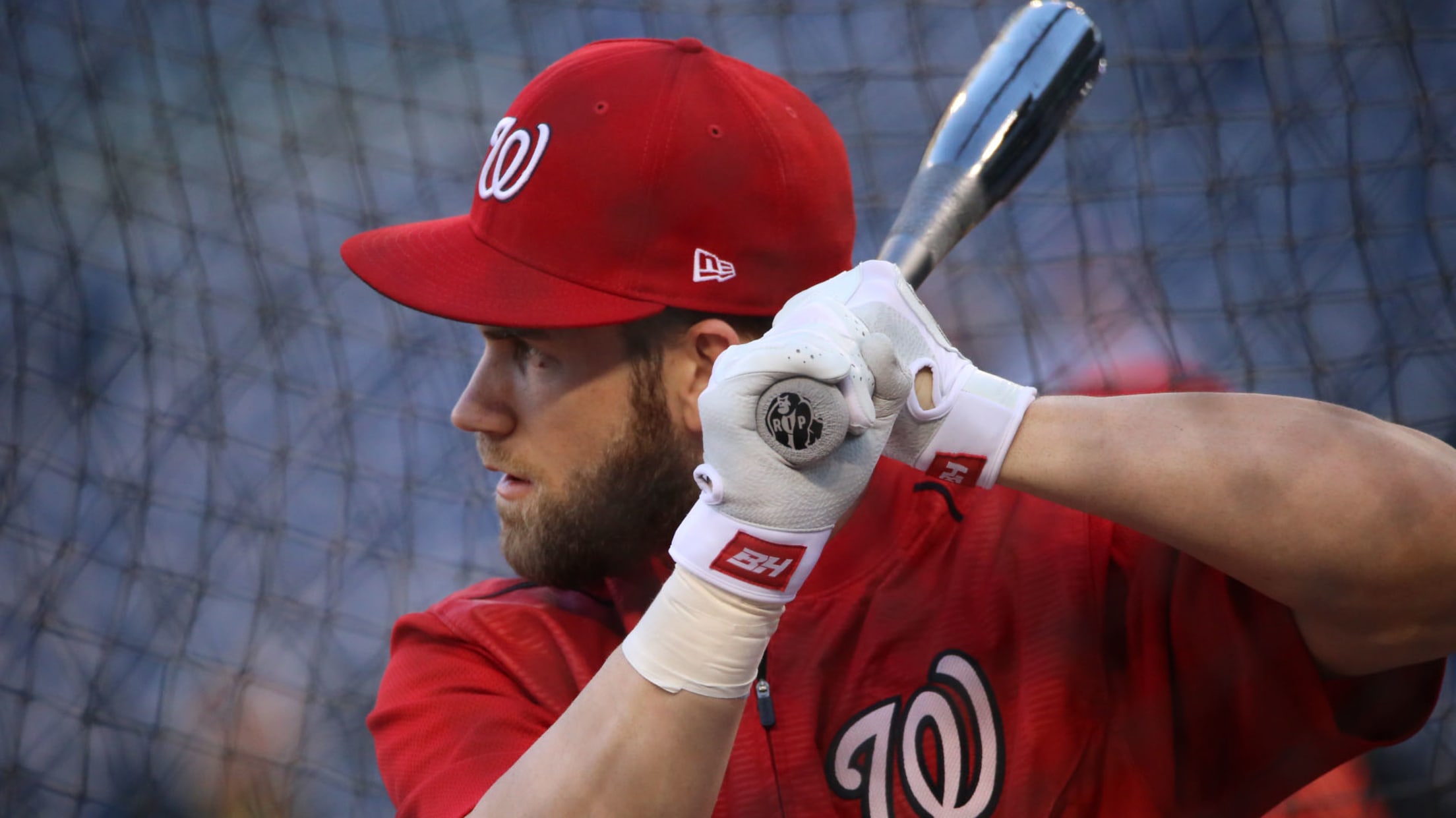 (ÿ)
Game 5 of the NLDS. Winner goes to the Championship Series to face the Cubs, loser goes home for the long, cold winter -- eating cartons of ice cream on the couch while thinking about everything that went wrong. It's a time when a team has to pull out all the stops. Anything that can help stave off elimination.
Bryce Harper, with his Nats facing the Dodgers in Thursday's Game 5, knew this. So, the 23-year-old decided to call upon a higher virtue, a superior being: he anointed his bats the power of Harambe during BP:
.@bharper3407's rocking an #RIPHarambe bat knob tonight: https://t.co/WEDevArtHq #NLCS pic.twitter.com/mO1uvKraw4

— Cut4 (@Cut4) October 13, 2016
We'll keep everyone updated on whether Harambper has a big game at the plate. As of this writing, the Nats are winning, 1-0.
UPDATE: Harper didn't seem to be using #RIPHarambe on his bats during the actual game, let's hope it was simply a mistake.
Harper abandons #Harambe bat pic.twitter.com/7g2p4sUcD8

— DAN (@danWorthington) October 14, 2016
Even with Harambe power, the Nats lost, 4-3, and L.A. advanced to the NLCS. Game 1 against the Cubs will be played Saturday night (8 p.m. ET/5 PT, FS1) at Wrigley Field in Chicago.

Teams in this article:
Players in this article: