Nationals acquire Ben Revere, come one step closer to finishing Founding Fathers collection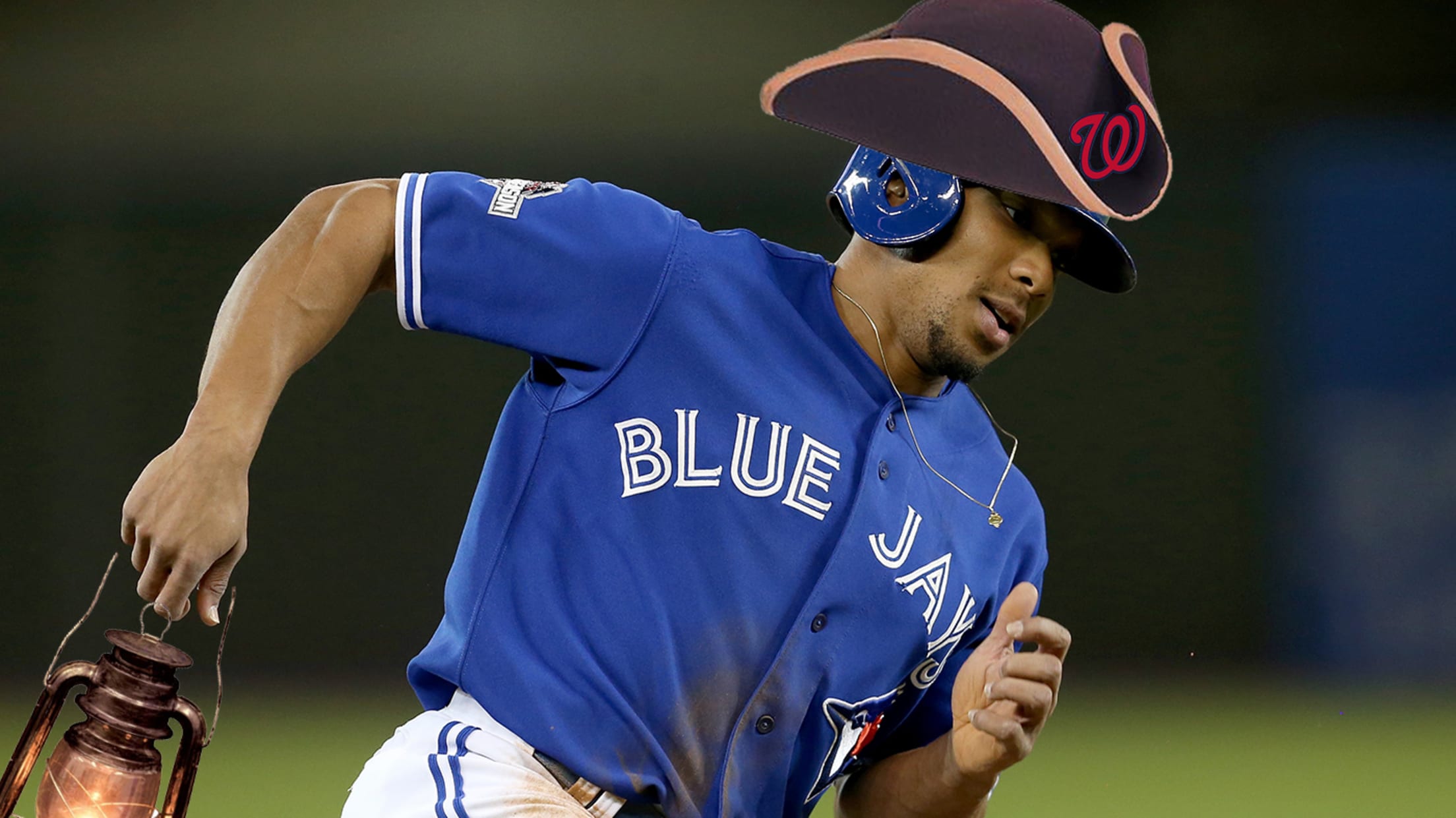 TORONTO, ON - OCTOBER 14: Ben Revere #7 of the Toronto Blue Jays rounds the bases to score a run in the third inning against the Texas Rangers in game five of the American League Division Series at Rogers Centre on October 14, 2015 in Toronto, Canada. (Photo by Vaughn Ridley/Getty Images) (Vaughn Ridley/Getty Images)
While the Nationals have arguably the best position player in the game in Bryce Harper and one of the best rotations in the game with Max Scherzer and Stephen Strasburg, there is one thing they excel in far beyond any other team: Their reverence for the Founding Fathers. No other team takes time out of every home game to have George Washington, Thomas Jefferson, Abraham Lincoln, Teddy Roosevelt and Calvin Coolidge race each other. (Pretty sure that was supposed to be included in the first draft of the Constitution, but was cut for space.)
Even with that lead over the competition, like any good collector, the Nationals want to make sure they have a complete set of notable Americans. On Friday, they worked to that end by trading Drew Storen to the Blue Jays in exchange for Ben Revere . Given Revere's lightning fast speed in center field, he'll do pretty well in their nightly re-enactments as they have him yell "The British are coming! The British are coming" while chasing down fly balls.
An unexpected bonus might even be some power. While Revere has only four home runs in his career, half of them have come against the Nationals. Can't argue with that kind of math.
The only logical next step for the Nationals? Trade for new Padres outfielder/signer of the Treaty of Paris, Jon Jay, acquire Indians pitcher and 12th President of the United States Zachary Taylor McAllister and, in the hardest move of all, find a way to get "Hamilton" tickets. Seriously, those are just impossible to get.
Teams in this article:
Players in this article: