Nats prospect's thrifty fireplace improvisation could very well spark a new winter tradition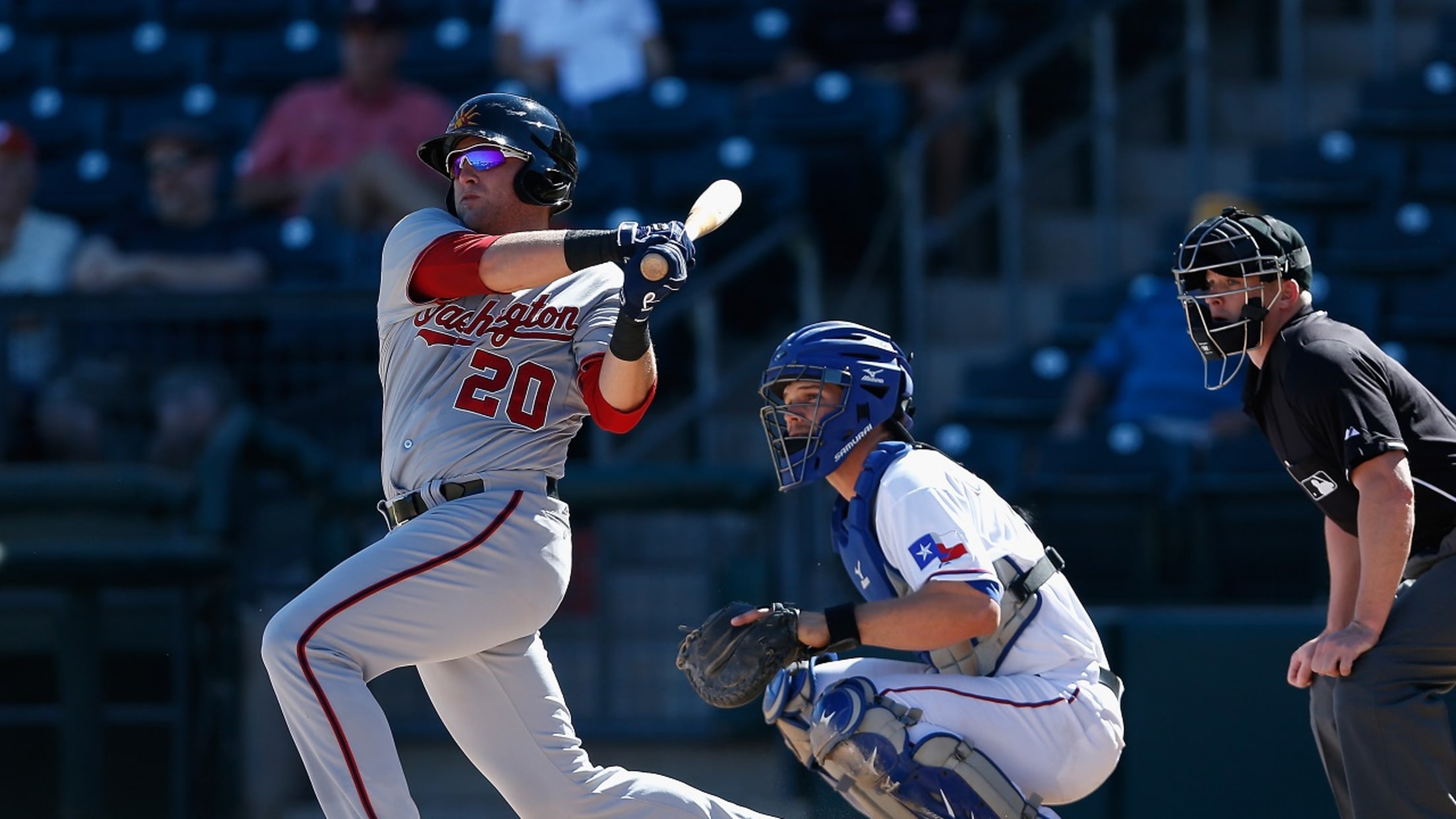 of the Surprise Saguaros of the Mesa Solar Sox during the Arizona Fall League game at Surprise Stadium on October 21, 2014 in Surprise, Arizona. (Christian Petersen)
Baseball bats have one central purpose: hit the baseball.
Base hits, sac flies, homers, bunts, grounders, line drives -- these are all correct, acceptable functions of a bat. Sometimes, though, bats fail at their stated tasks and break or splinter thanks to some devious pitching work from the man throwing the ball, rendering them more or less useless.
When that happens, bats basically become just chunks of wood without much of anything specific to do. One has to wonder: would they make solid kindling for a fire used to help combat the frigid temperatures currently dominating North America?
The answer: absolutely yes, as Nats catching prospect Spencer Kieboom proudly displayed:
No logs no problem. #brokenbats pic.twitter.com/8Bcknz3e75

— Spencer Kieboom (@KieBOOM22) December 18, 2016
Now that we have our next obvious Christmastime phenomenon, it's only a matter of time for some of those marathon Yule Log videos on YouTube to begin featuring felled bats.
Because why not, right?
Although it's been said -- many times, many ways, even -- broken bats aren't useless at all.
Teams in this article:
Players in this article: