NBC News anchor Lester Holt threw out the first pitch before the White Sox game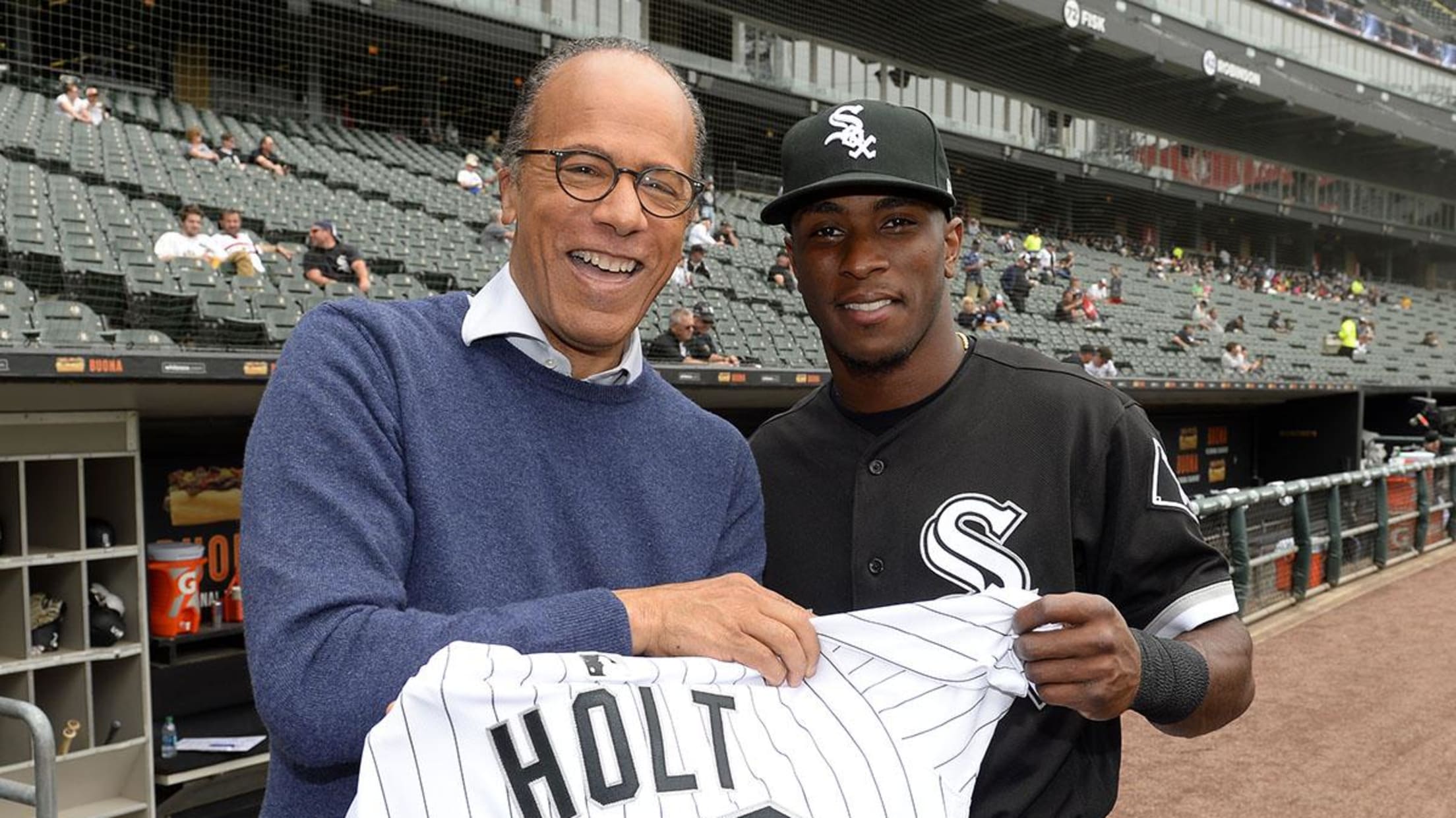 Cue the swirling world graphic and throw a breaking news tag on it because Lester Holt came out to throw the first before the White Sox and Pirates played on Wednesday afternoon.
He got his very own jersey:
Earlier today, @TimAnderson7 presented @LesterHoltNBC with an Anderson's League of Leaders shirt and official #WhiteSox jersey! #LesterAcrossAmerica pic.twitter.com/bPAzLbAhaF

— Chicago White Sox (@whitesox) May 9, 2018
And then came out to make the pitch. He went with the popular Dave LaRoche-style floater:
.@LesterHoltNBC threw out today's first pitch! #LesterAcrossAmerica pic.twitter.com/QtsZkI9zru

— Chicago White Sox (@whitesox) May 9, 2018
In town for NBC Nightly News' five-day, five-city tour across the country, Holt told MLB.com's Max Gelman that the station would be "doing the news live in Chicago tonight. We're trying to hit key regional points around the country and find out the stories that people are talking about and hone in on specific stories in each market. The folks at the Sox found out I was gonna be in town and invited me to throw out the first pitch."
It wasn't the first time that Holt had attended a game in the South Side of Chicago, though. He was a host at the Chicago CBS station from 1986-2000 and said that even though he lived on the North Side, he used to bring his family to the park. "I used to bring my boys here," Holt said. "My father would be in town sometimes, and we'd come down for a couple games here."
He even covered some baseball stories while working in Chicago. "I remember one of the big stories I covered early on was the controversy over whether to install lights to have night games at Wrigley Field, and I covered the first night game there," Holt recalled. "Most of my memories though are just being a dad with his kids enjoying a good ballgame. This is a very family friendly park. You'd get off the L and come down here, and I kinda wish the boys were here today to enjoy, but they're all grown up. It would be fun to have them back here with me."