After his 40th career ejection, Ned Yost's grandson asked if the skipper was 'in timeout'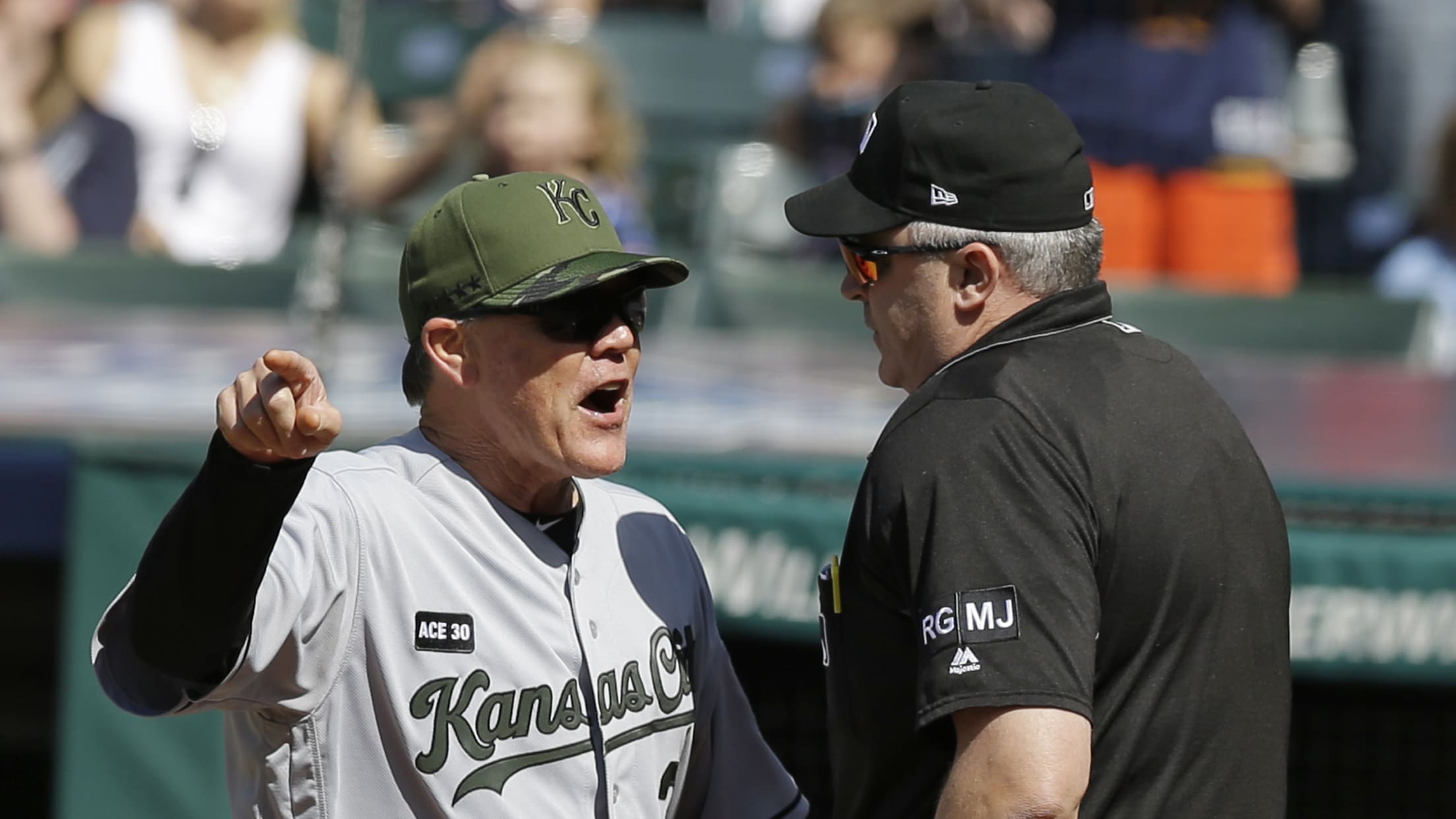 Kansas City Royals manager Ned Yost, left, argues with home plate umpire Bill Welke in the first inning of a baseball game against the Cleveland Indians, Saturday, May 27, 2017, in Cleveland. Yost was ejected from the game. (AP Photo/Tony Dejak) (Tony Dejak/AP)
It didn't take long for Ned Yost to earn his 40th career ejection. In the first inning of the Royals' 5-2 victory over the Indians on Saturday, Yost was booted after arguing with the umpires when Eric Hosmer struck out on a checked swing with the bases loaded (Hosmer earned his second career ejection on the play, too).
While he was cooling his heels in the clubhouse, Yost received a very special phone call.
"I've mellowed in my years," Yost told MLB.com's Jeffrey Flanagan after the game. "What was funny is I was sitting up here [in the clubhouse] for 10 minutes, my phone rings and it was my wife. But it wasn't my wife, it was my 3-year-old grandson Jordan."
Here's that conversation:
"'Granddaddy, did you get thrown out of the game?'
I said 'Yeah Jordan, yeah I got thrown out of the game.'
'Why?'
Because I yelled at the umpire.
'Do you have to go to timeout now?'
Yes, granddaddy is in timeout."
From now on, all manager ejections should be referred to as managerial timeouts.