Thanks to Yadier Molina, Nelson Cruz obtained an in-game photo with umpire Joe West
Joe West has been an MLB umpire since 1976. He's now entered his fifth decade in the game, which is just astounding.
Clearly impressed by West's impeccable career on the diamond, Mariners slugger Nelson Cruz saw fit to ask West for a photograph ... as he strode to the plate in the sixth inning of the All-Star Game on Tuesday night (four innings before the American League prevailed, 2-1, in extras). But he wasn't looking for a selfie, thanks to spot-photographer Yadier Molina behind home plate:
Why not, right?
And kudos to Molina for the expert-level angle at work for the big moment: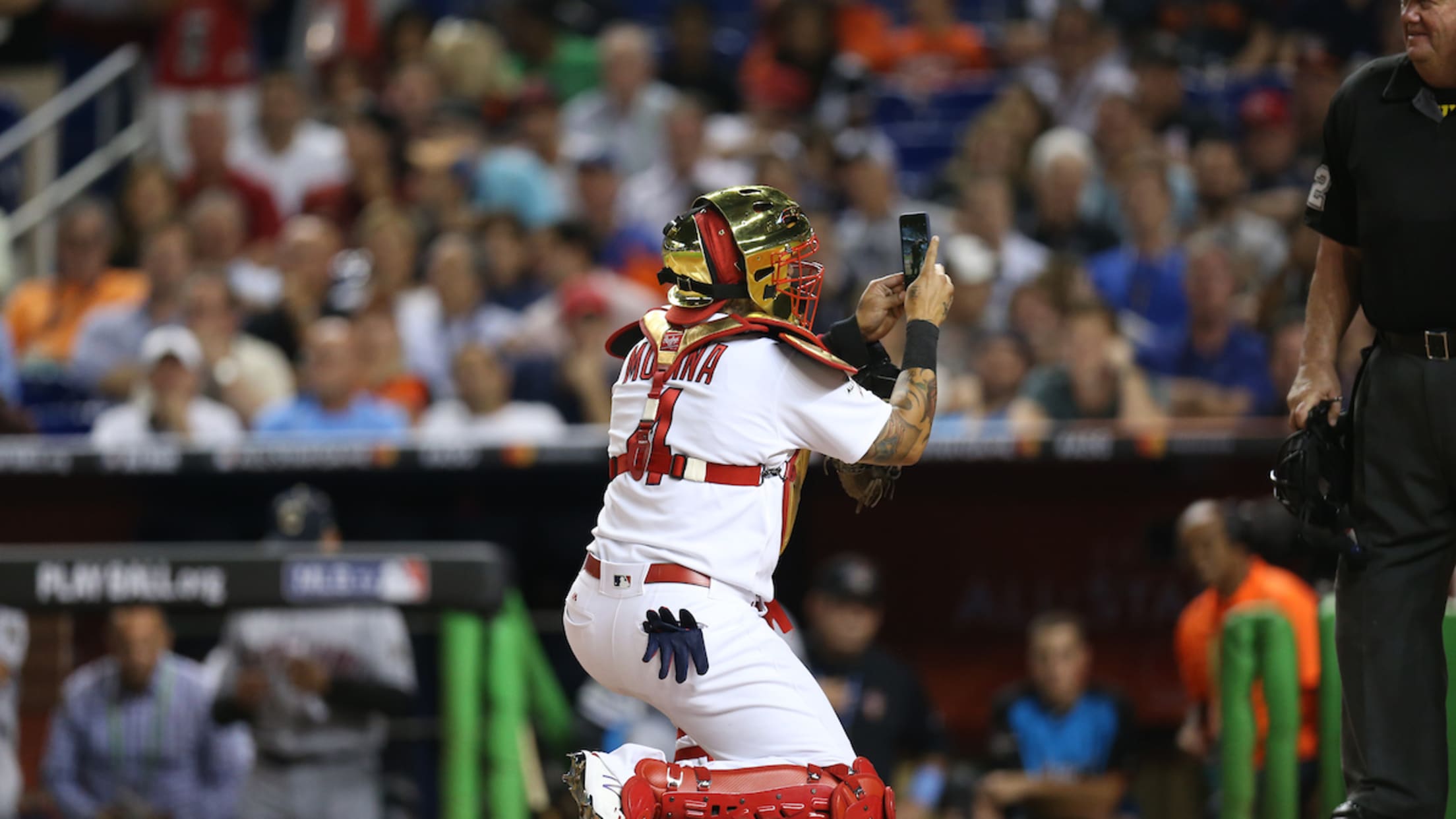 And the end result was pretty magnificent, as Cruz proudly displayed during his dugout chat with FOX Sports' Ken Rosenthal.
What a photo! @ncboomstick23 tells @Ken_Rosenthal all about his in-game pic with Joe West. #ASG https://t.co/MsM2yPY9rl

— FOX Sports: MLB (@MLBONFOX) July 12, 2017
And later in the evening, it was time for Cruz to present the big reveal on his Instagram page:
Perfection: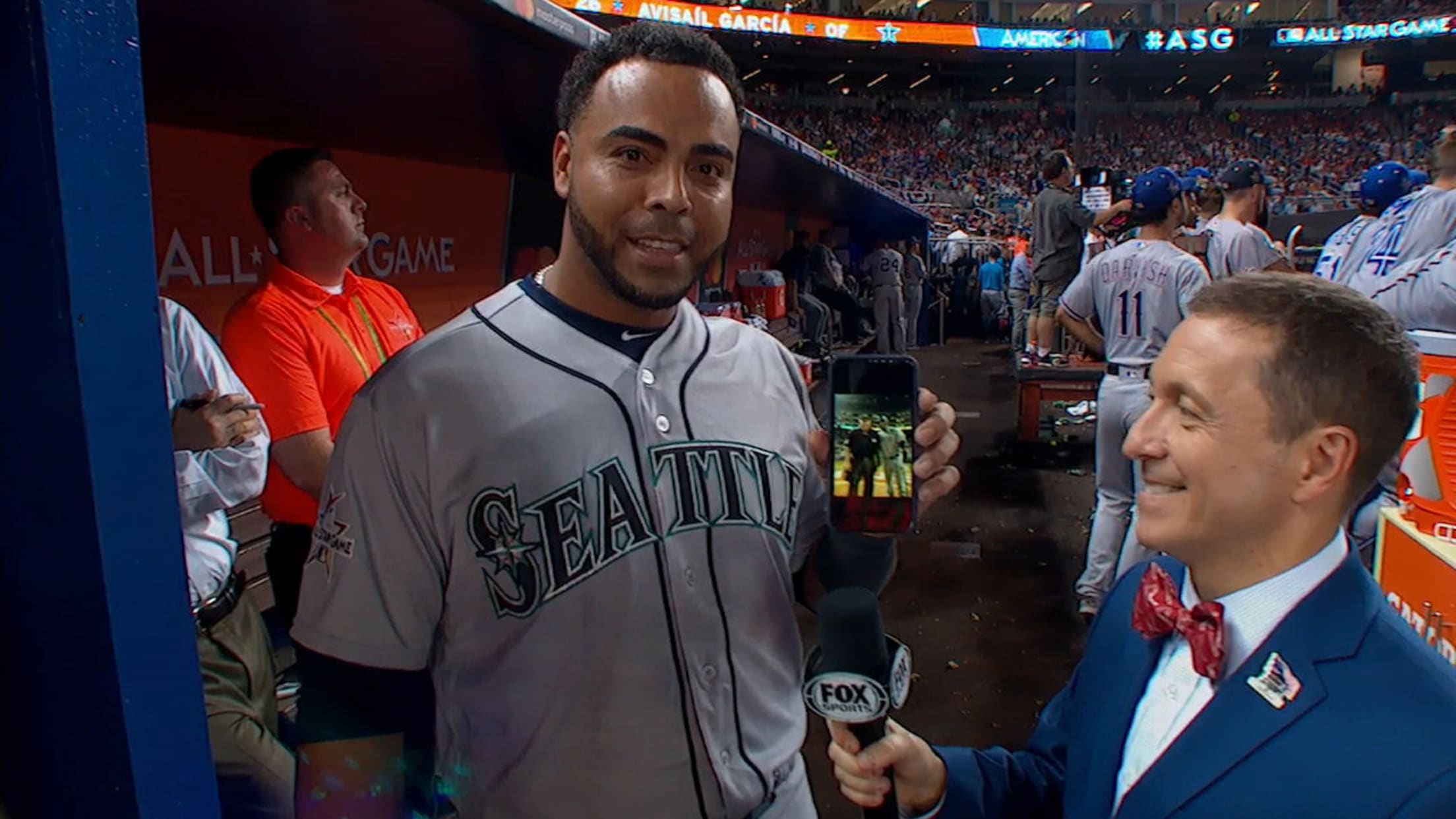 As for Molina, he clubbed an opposite-field homer to right-center field in the bottom of the frame, so he had a pretty good night, too.
After the game was over, Cruz explained that this was actually his plan from the very beginning -- kind of:
"I thought about it before the game and told everybody I was going to take a picture with Joe West my first at-bat. It was supposed to be a selfie, but I saw Yadi say batting gloves would make it [difficult]."
So why Joe West?
"Well, he's a legend, you know? I think that's the only chance you get to take a picture with Joe West."
After the photo-op, Cruz slid his phone into his back pocket. Wouldn't that be a distraction? Not so, he explained:
"It was good. I had it on silent, so if anyone called me..."
What about sliding into a base? Cruz had that covered as well:
"I slide on my right side always, so it was safe. And I have insurance, too."
This wasn't the first time Cruz had this idea in an All-Star Game, either. This had been in the works for a while. In fact, Cruz told the Orioles' Jonathan Schoop about his plan, as Schoop told MLB.com's Mandy Bell:
"Yeah he told me about it. I told him 'You can't. I bet you can't do it.' He said, 'Yeah I will,' and I said, 'You can't.' It was nice, fun moment."
As he explained:
"I tried to do it in 2013 once, too, but the first time I was like, 'If I get on base, I'm going to take a picture with the first baseman.' I popped up or something. The second time, I left my phone on the bench because I played defense and I got on base, walk, and I forgot my cell phone that time."
He definitely remembered his phone this time, and as a result we were all treated to some top-tier extracurricular entertainment in the All-Star Game.
Teams in this article:
Players in this article: