The New York Giants once saved people from a fire ... before a ballgame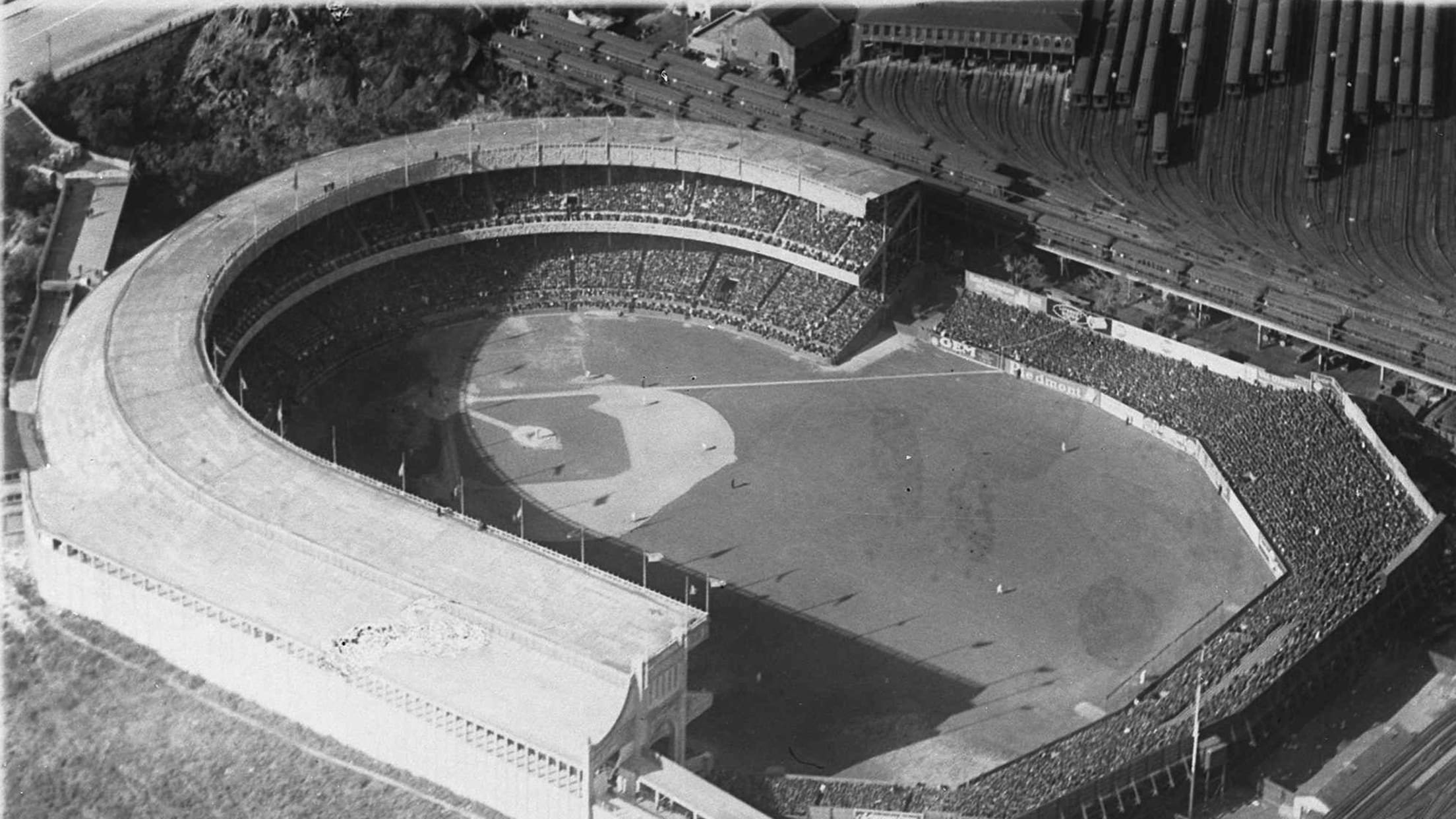 Batting practice. Stretching. Cards in the clubhouse. Saving people from a major fire?
If you were a handful of New York Giants players on your way to play the Boston Beaneaters on April 26, 1900, that was how you spent your pregame warmups.
While on the streetcar to the Polo Grounds, catcher Mike Grady, second baseman Kid Gleason and Hall of Fame shortstop George Davis leaped from the car when they saw a fire tearing through an apartment complex just a few blocks from the stadium.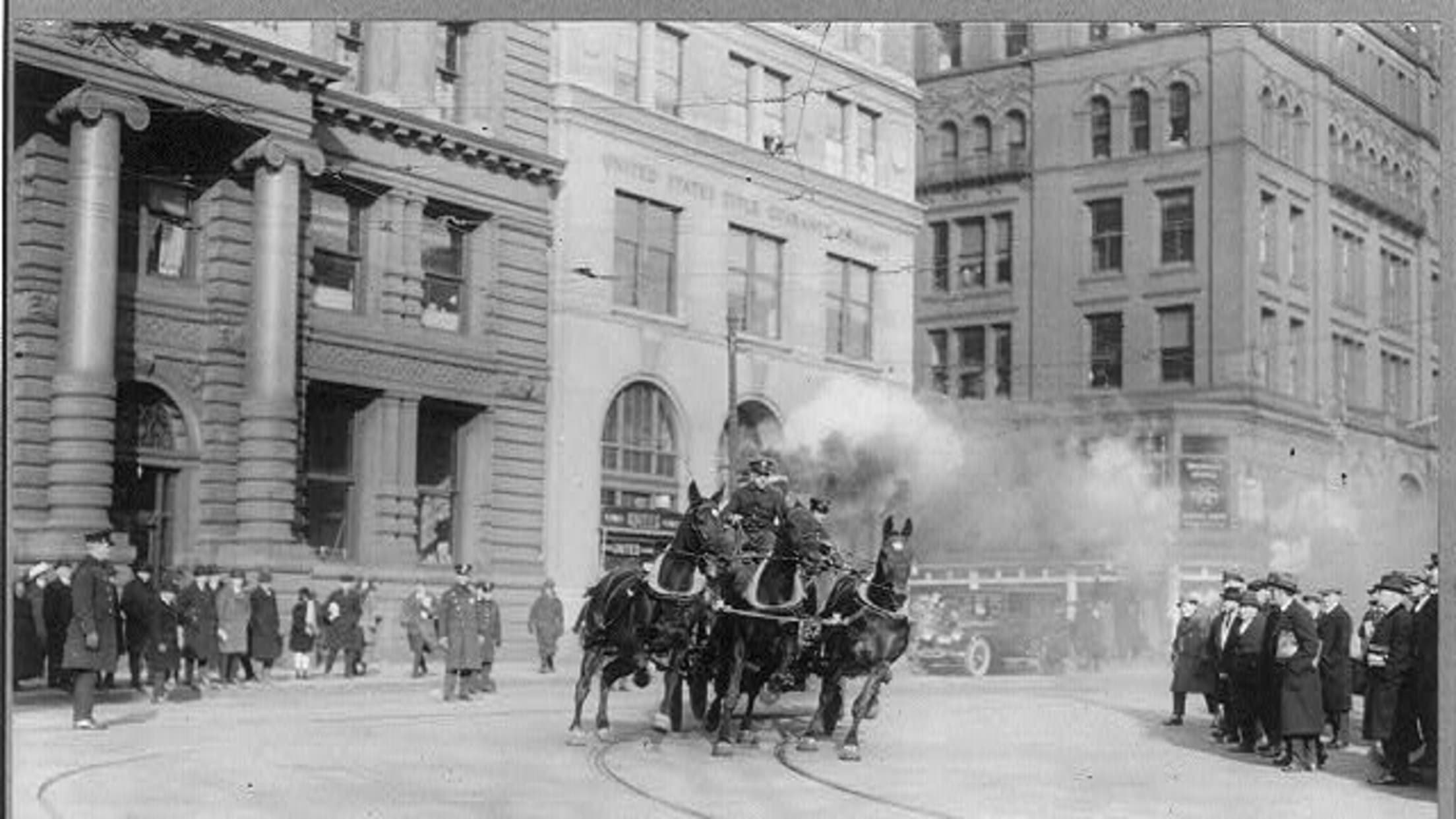 (New York fire engine via Library of Congress)
The Chicago Tribune reported that the trio "were among the first on the scene and worked like Trojans in carrying down the helpless." This wasn't hyperbole, either. After spying a woman in the top floor of the building at 304, "Davis went up the ladder like a squirrel, reached the woman and carried her down."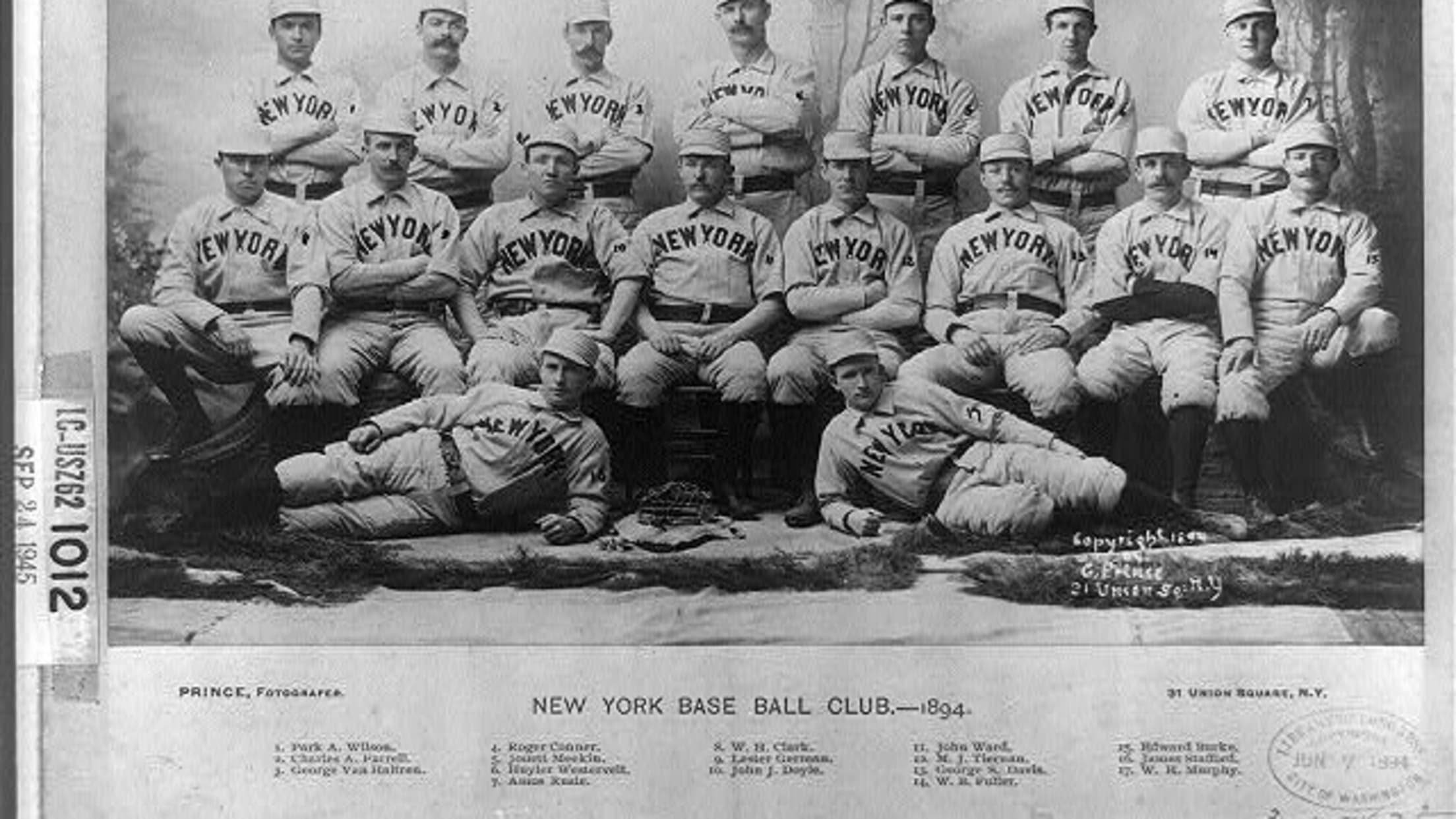 (Davis, third from right in middle row. Via Library of Congress)
"I didn't do much," Davis said afterward. "I just went up the ladder and helped carry down women and children."
Thanks in part to the ballplayers' heroics, there were no reported deaths from the blaze.


But that wasn't the end of the eventful day -- there was still a ballgame to play. Given the pre-game hysterics, naturally this one would go down in history, too.
Trailing, 10-5, in the ninth inning, the Giants came back to force the game into extra innings thanks to a two-run home run by Kip Selbach that had some help from the wind.
But after giving up three runs to Boston in the top half of the 10th, the Giants didn't like their chances of making another comeback. Their plan: Derail the game long enough that umpire Tommy Connolly would have no choice but to call the game on account of darkness. The decision would erase Boston's runs and mean the game was a tie instead of a loss.
The Giants lit pieces of paper as they looked for their bats, refused to step to the plate until threatened with a forfeit and had a series of players meetings to slow the procession. Even the fans got in on the act with the New York World reporting that there were "fifty small bonfires burning at once in the grandstand and bleachers."
The tactic worked. Eventually, with two on and two out in the bottom of the 10th, Connolly called the game a tie. Selbach, Davis and first baseman Jack Doyle were fined $5 for their roles in the mayhem -- approximately $149 dollars today.
They needn't have bothered. The Giants would finish last in the Majors -- with the tie or not.