Noah Syndergaard throws so hard, he branded the chest of his own catcher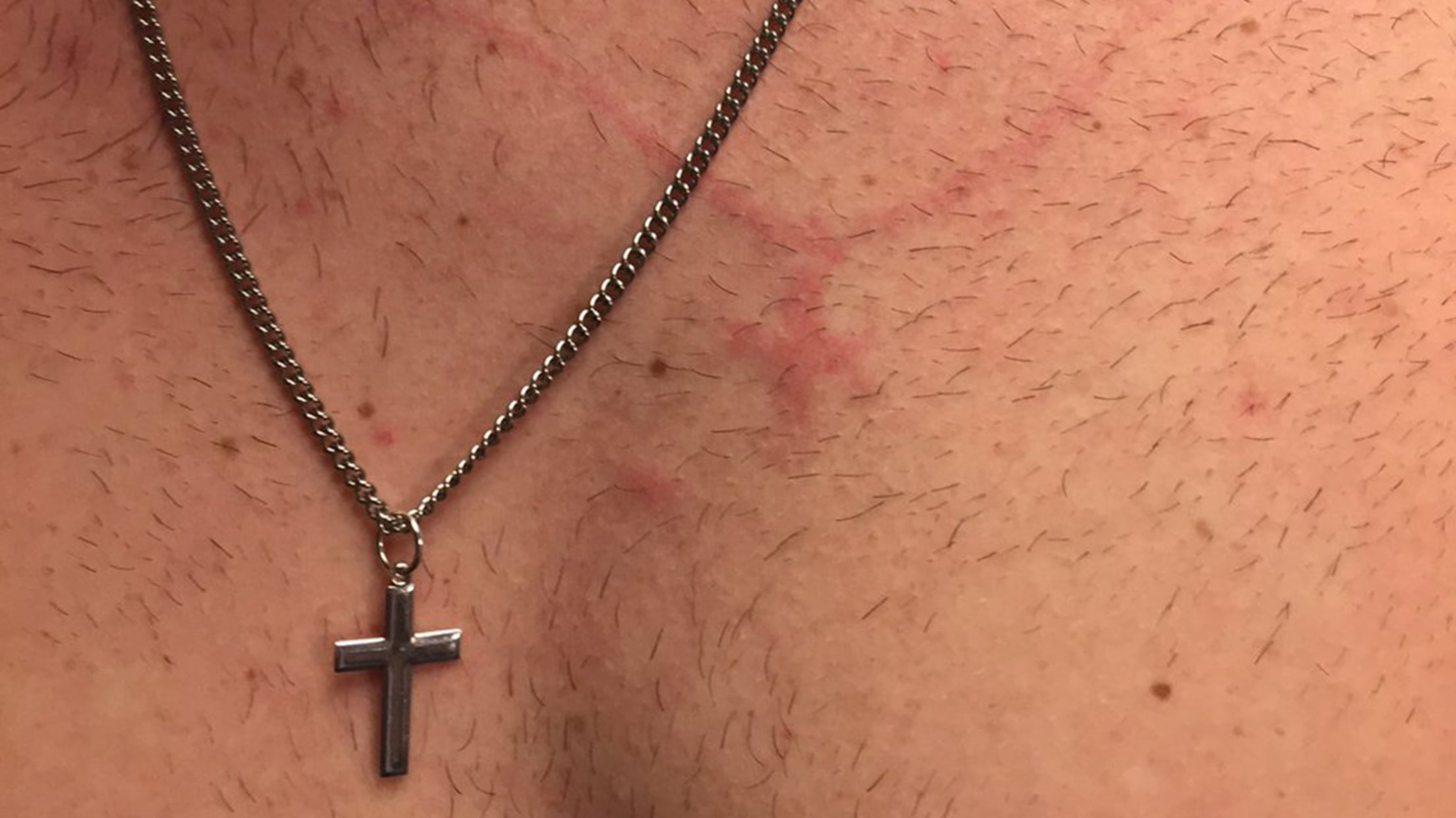 To know Noah Syndergaard is to know two things: 1) He's visited mankind from the mythical land of Asgard, and 2) he throws a baseball really, really hard. But just how hard is that, anyway? Sure, we can tell you that he consistently touches triple digits, or that he throws a 95-mph slider, or that he's somehow struck out more than 40 percent of batters this year. But those are just numbers on a screen -- we can read them, but we can't really understand them.
On Monday, though, we got a sign that was a bit more universal: Noah Syndergaard threw a pitch so hard that it branded his own catcher. You see, Kevin Plawecki just so happens to wear a necklace underneath his uniform, and that necklace just so happened to get in the way when he blocked a pitch with his chest protector:
How hard does Syndergaard throw? Plawecki blocked a pitch w/ his chest. Theres now an imprint where his necklace was pic.twitter.com/Sd52ije5PZ

— Steve Gelbs (@SteveGelbs) April 19, 2016
Let's all take a moment to let that sink in: After hitting the ground, through a layer of padding and a uniform, a Noah Syndergaard pitch had so much on it that it imprinted itself into someone's chest. Prepare yourselves for the Thor singularity.
And, of course, the Mets beat the Phillies, 5-2, behind a seven-inning, eight-strikeout performance from the Norse god of throwing baseballs really hard.
Teams in this article:
Players in this article: