Nolan Arenado's young career has already put him in some rarefied air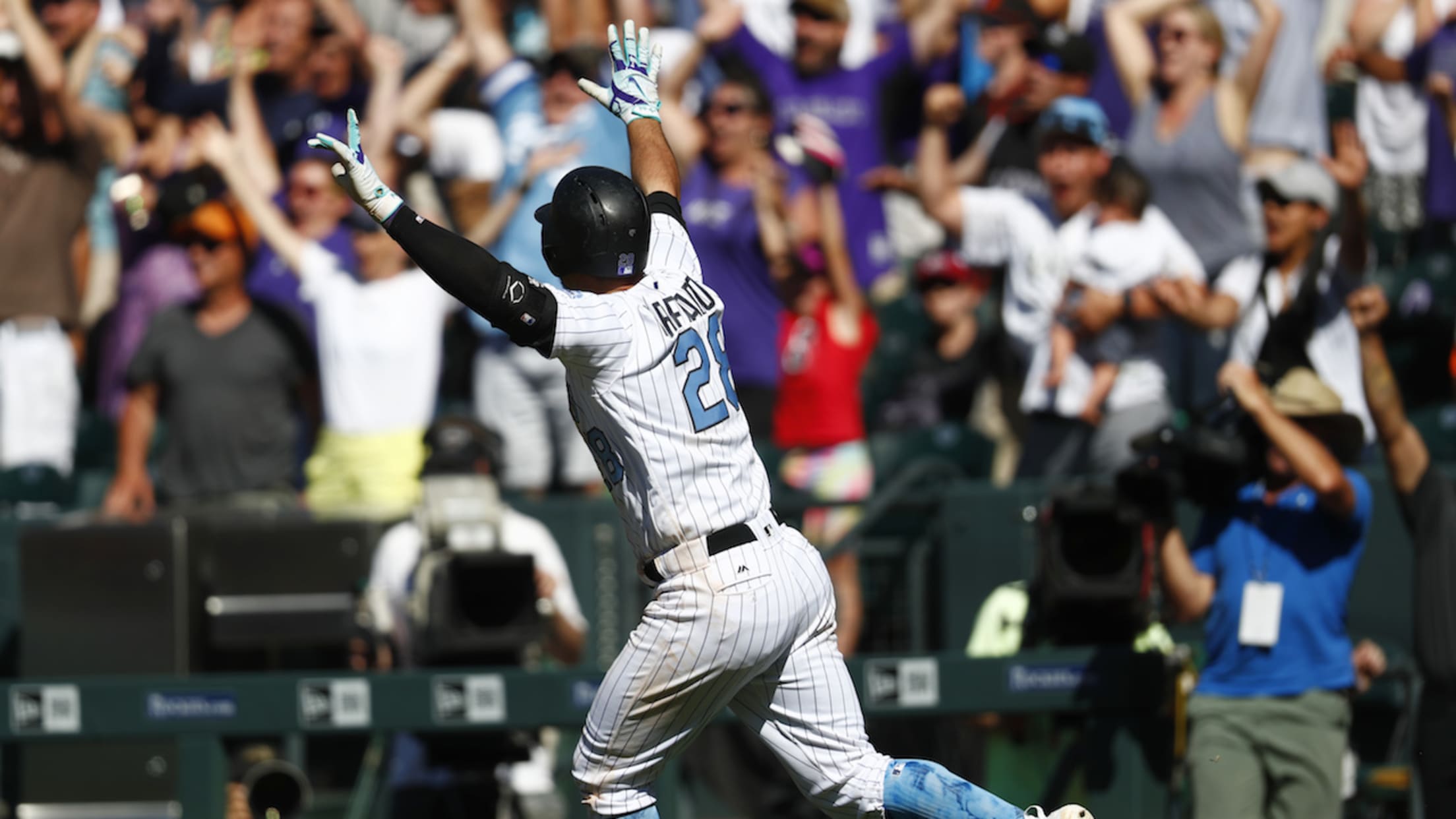 Colorado Rockies' Nolan Arenado celebrates as his three-run, walkoff home run clears the fence off San Francisco Giants relief pitcher Mark Melancon in the ninth inning of a baseball game Sunday, June 18, 2017, in Denver. The Rockies won 7-5. (AP Photo/David Zalubowski) (David Zalubowski/AP)
You're probably aware that Nolan Arenado is good at baseball. You're probably also aware that he's among the best all-around players in the game today. But you might not be aware of just how historically awesome Arenado's been in his young career -- and that's why we're here to help.
Arenado turns 27 years old today (happy birthday, Nolan!). In his five seasons in the big leagues, he's compiled five Gold Glove Awards, three All-Star Game nods and three top-10 finishes in NL MVP voting. The following is a complete list of players who have hit all three of those benchmarks through their age-26 season: Arenado, Ken Griffey Jr., Johnny Bench.
Seriously, that's it. A few others came close -- Roberto Alomar, for example, made five All-Star teams and finished top-10 in NL MVP voting three times, while nabbing four Gold Glove awards. But Bench and the Kid were the only other players in Major League history to have done what Arenado's done before he turned 27.
If that sounds surprising at first glance, maybe it shouldn't. After all, how many players can match Arenado's combination of skills? How many players can pair this arm ...
... with this athleticism ...
... with a bat that's hit at least 37 homers and posted at least a 124 OPS+ in each of the last three years? There have been elite hitters, and there have been elite defenders, but only a select few have brought them together like Arenado has -- and he somehow hasn't even entered his prime yet.
Teams in this article:
Players in this article: