Nolan Arenado is super into Wiffle ball, just like all of your friends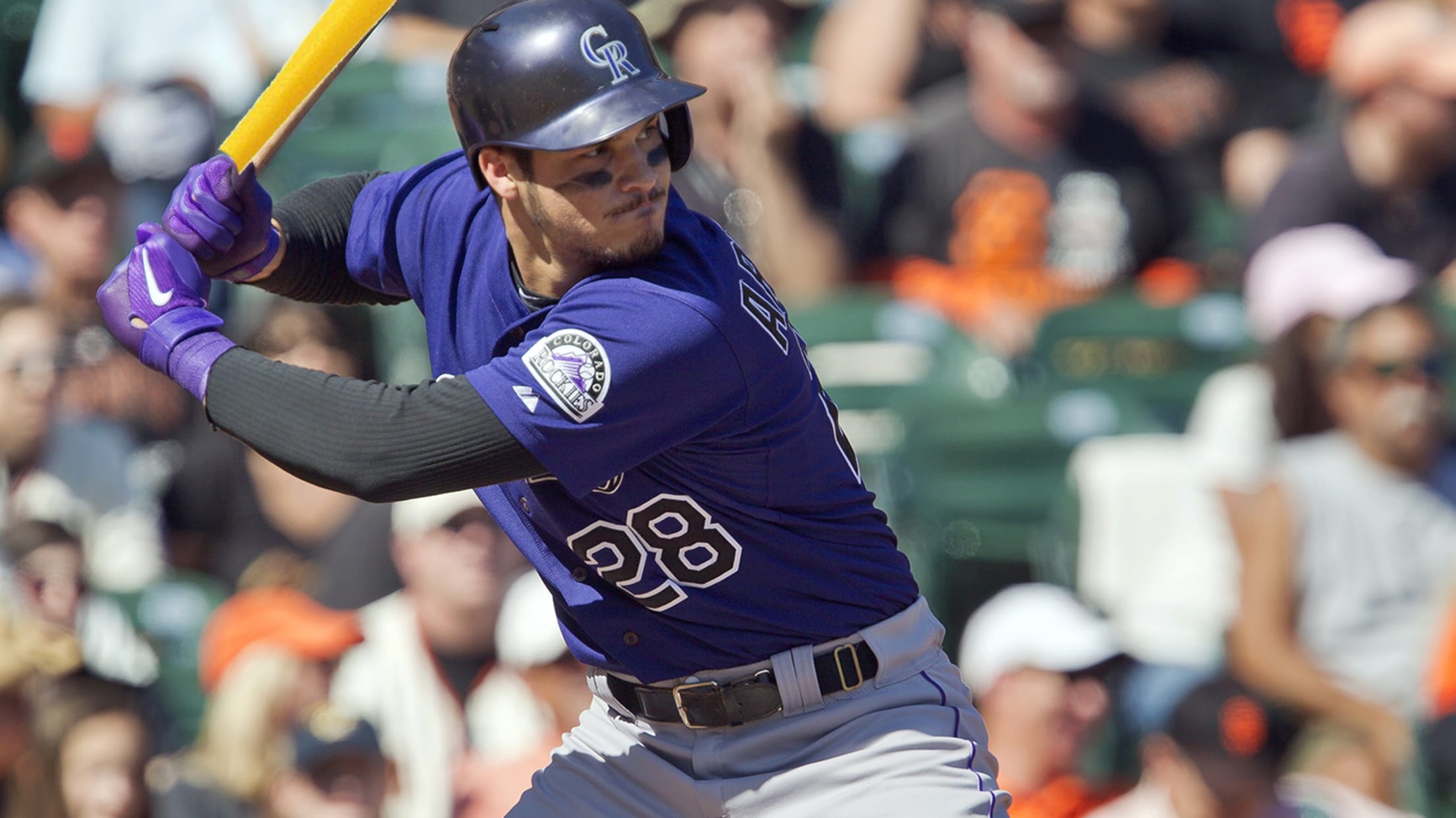 SAN FRANCISCO, CA - OCTOBER 4: Nolan Arenado #28 the Colorado Rockies bats against the San Francisco Giants in the sixth inning at AT&T Park on October 4, 2015 in San Francisco, California, during the final day of the regular season. The Rockies won 7-3. (Photo by Brian Bahr/Getty Images) (Brian Bahr/Getty Images)
Wiffle ball is supposed to be the great sports equalizer: The person with the balky hip is just as good at smashing curving, dipping, rising pitches as the three-time Olympian they may be facing off against. Not so for Nolan Arenado, a massive Wiffle fan, who even has a customized bat designed to mimic his Major League lumber for the yearly league he plays in with his brothers and cousins.
That's right, the Gold Glove-winning 40-home run basher returns home every year to play the great backyard sport. And, depending on how the Rockies finish, it takes on quite a lot of importance in his offseason plans. As Arenado told Nick Groke of the Denver Post, he sometimes gets the end-of-season blues.
"We didn't go to the playoffs and baseball is over, so the only thing I look forward to is Wiffle ball," Arenado said.
While in the Minors at Rancho Cucamonga, he even played until 3 a.m. one night. Which helped make up for an 0-for-4 the next day because he "raked in Wiffle ball, so it was cool."
Of course, Arenado rakes no matter what. While he and fellow pro baseballers Jonah Arenado and Jonah Fuentes bat left-handed, Arenado made it clear that he still wins the Triple Crown every year. So don't think that just by giving him a plastic bat and ball, you have any chance of beating him.
Teams in this article:
Players in this article: