Shohei Ohtani hit 100.6 mph on Tuesday night which is the fastest by a starting pitcher this season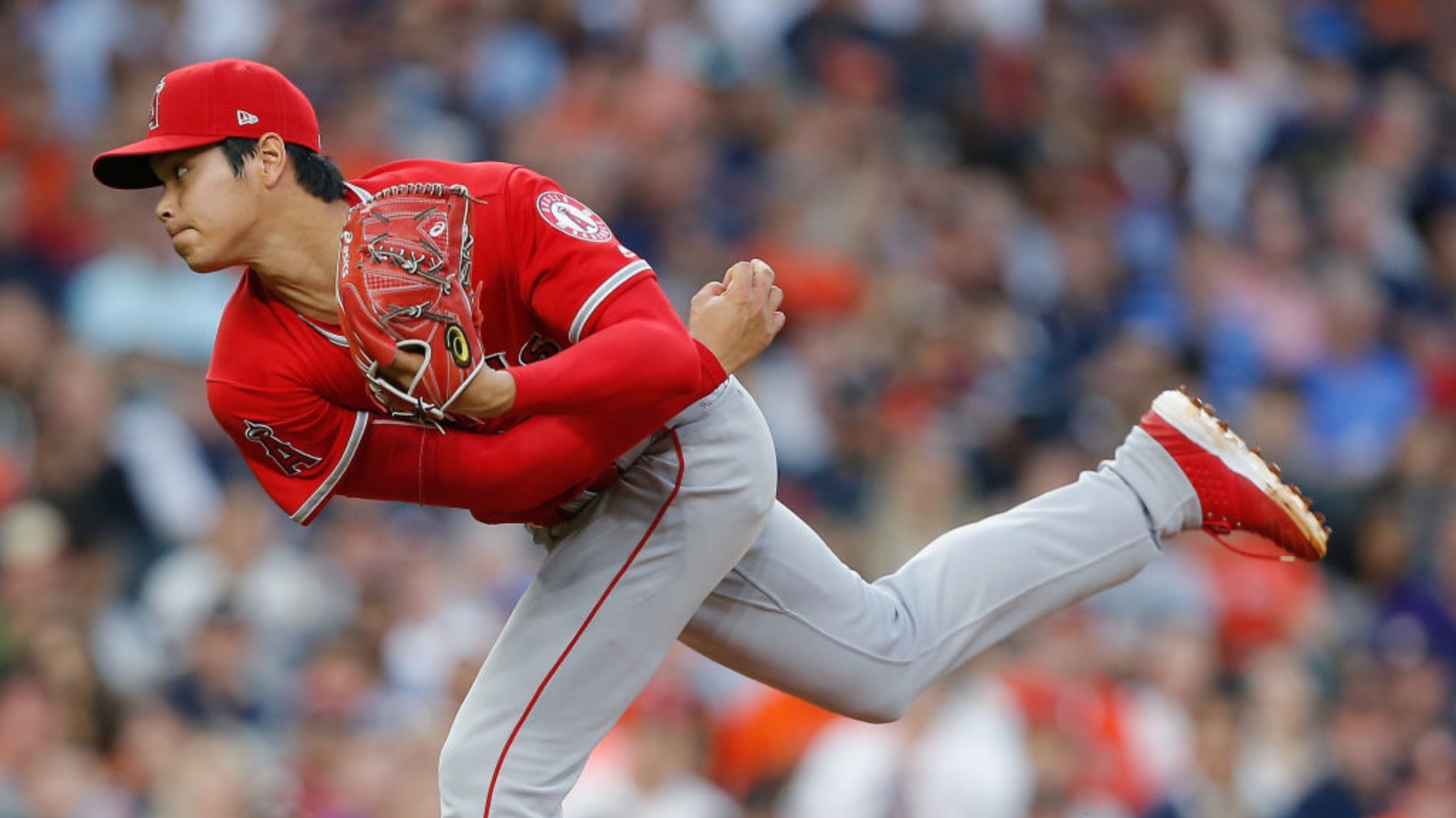 (Bob Levey)
Shohei Ohtani is off to a hot starting this season. He's living up to his hype with a .333/.378/.619 line and three homers on the offensive side. The two-way player is also dominating on the mound with a 3.50 ERA and 24 strikeouts in 18 innings. He also showed off some insane velocity on Tuesday night.
In the bottom of the third during the Angels-Astros game, Ohtani hit 100.6 mph on a fastball to Josh Reddick becoming the fastest pitch by a starting pitcher this season:
He joins Aroldis Chapman and Jordan Hicks as the only other pitchers to deliver a pitch that fast this year.
So yeah -- he's good.