The Nationals' Oliver Perez lent a hand to the Braves' grounds crew during a rain delay
Rain wreaked havoc throughout Saturday afternoon's action, affecting games in Chicago, Minnesota, and Atlanta. The skies opened up in the fifth inning of the Braves' 5-2 win over the Nationals, but Mother Nature made this delay extra problematic.
The wind was chaotic at SunTrust Park, and it was getting to be almost too much for the grounds crew to handle. One member simply used his body to keep the tarp from blowing away.
He's just fortunate that he didn't get caught under the tarp, unlike other grounds crew members in the past.
Thankfully, the Braves found some assistance from a surprising source -- Nationals reliever Oliver Pérez. Having been around the Majors since the 2002 season, the 35-year-old has seen more than his share of delays, and he decided to give the crew a hand to speed this one along.
What a guy! He even gave another member a pat on the back for encouragement.
Emergency support has been provided in the past to pleasantly surprised grounds crews, like the 2007 Phillies' aid in Denver...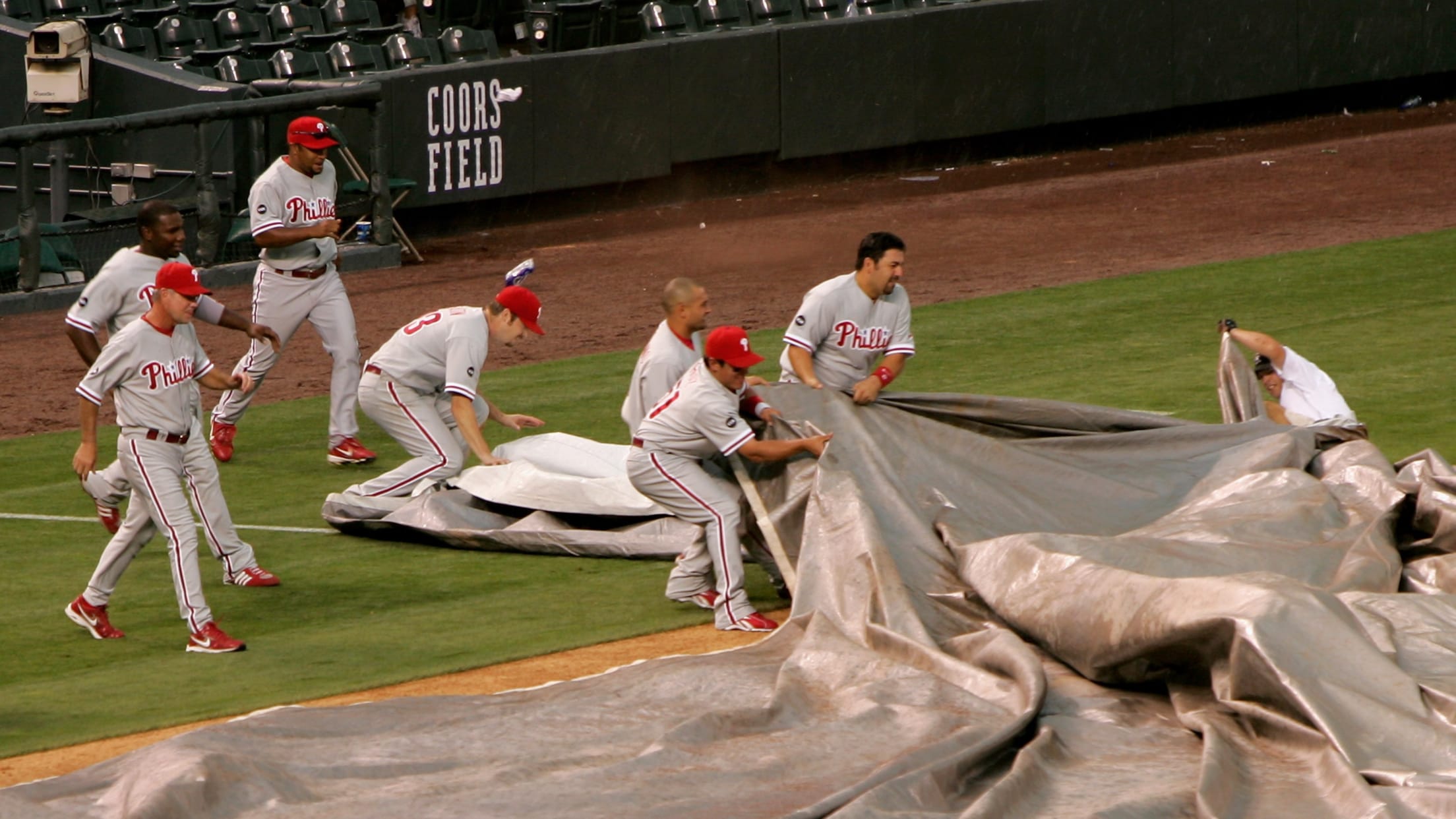 ... and the 2015 Pirates giving their own crew some support.
That's the power of the baseball community!
Teams in this article:
Players in this article: