The controversy that took Jim Thorpe's Olympic medals also began his Major League career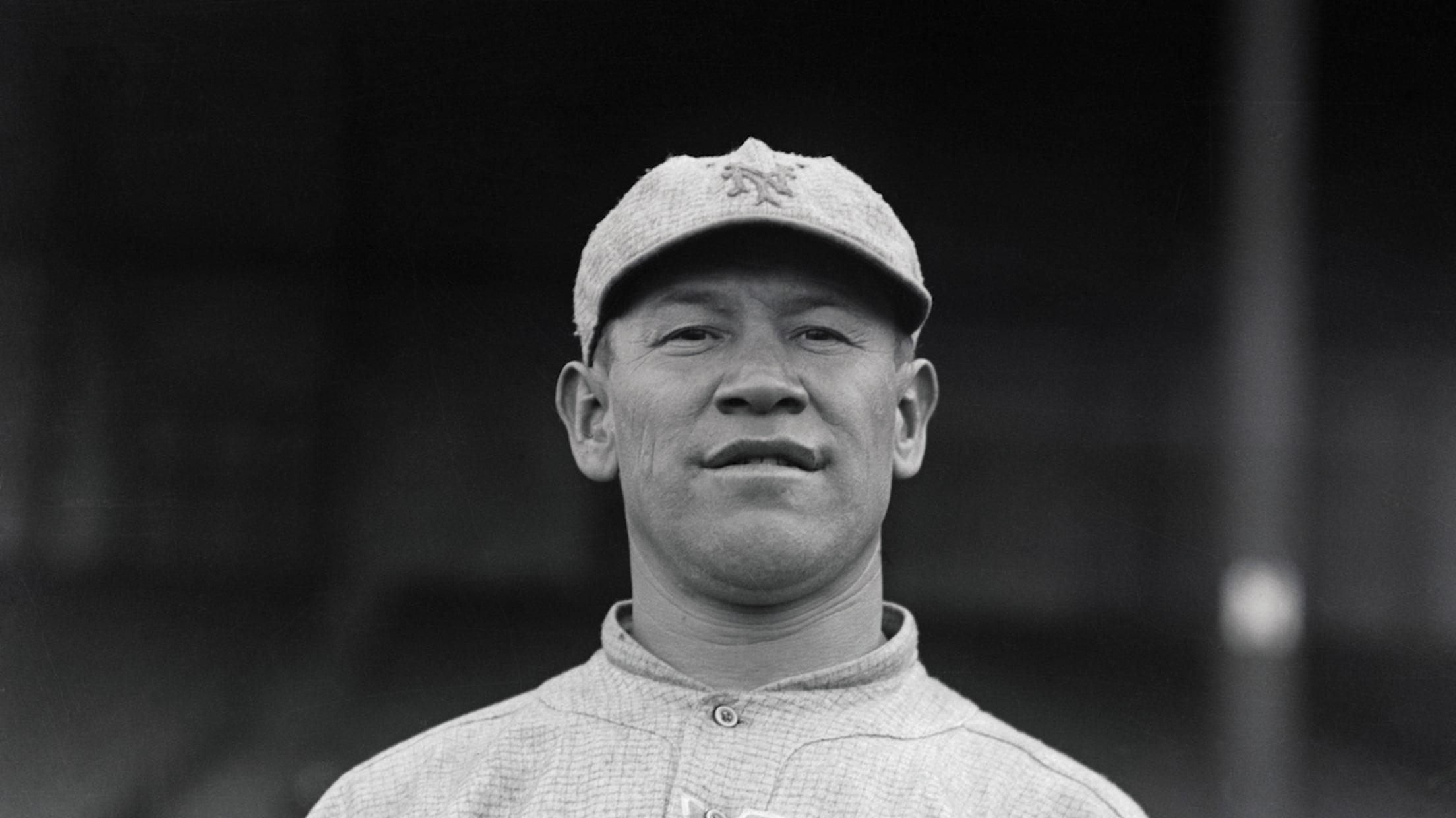 (Bettmann)
It's hard to overstate just how transcendent of an athlete Jim Thorpe was. He starred in just about every sport imaginable at Carlisle Indian Industrial School, from track to football to ballroom dancing (no, seriously). After graduation, he qualified for the 1912 Summer Olympics in Stockholm, dominating both the decathlon and pentathlon and becoming the first Native American to ever win Olympic gold ... at age 25, after just a couple months of training.
He returned home a hero, arguably the greatest all-around athlete in the world. "Thorpe is the greatest athlete that ever lived," five-time Olympic gold medalist Martin Sheridan proclaimed. "Even when I was in my prime, I could not do what he did today."
But that winter, his Olympic career would come to an abrupt and controversial end -- and, 105 years ago today, his Major League career would begin.
In January 1913, the Worcester Telegram reported that, for two summers, Thorpe had played baseball with the Rocky Mount Railroaders of the Class D Eastern Carolina League -- a common practice for college ballplayers at the time. But there was one very important caveat: Almost all of them used aliases, because playing for money would strip them of their amateur status in the eyes of the NCAA and the International Olympic Committee.
Thorpe, however, was unaware of the rule, and so he played under his given name. "I hope I will be partly excused by the fact that I was simply an Indian schoolboy and did not know all about such things," he said in a heartbreaking letter to the secretary of the AAU. "I was not very wise in the ways of the world and did not realize this was wrong."
The AAU was unconvinced. It withdrew Thorpe's amateur status, and the IOC followed suit later that year. Thorpe would no longer be allowed to compete in the Olympics, and he was retroactively stripped of his gold medals. There was one silver lining, though: All of a sudden, Thorpe was a free agent.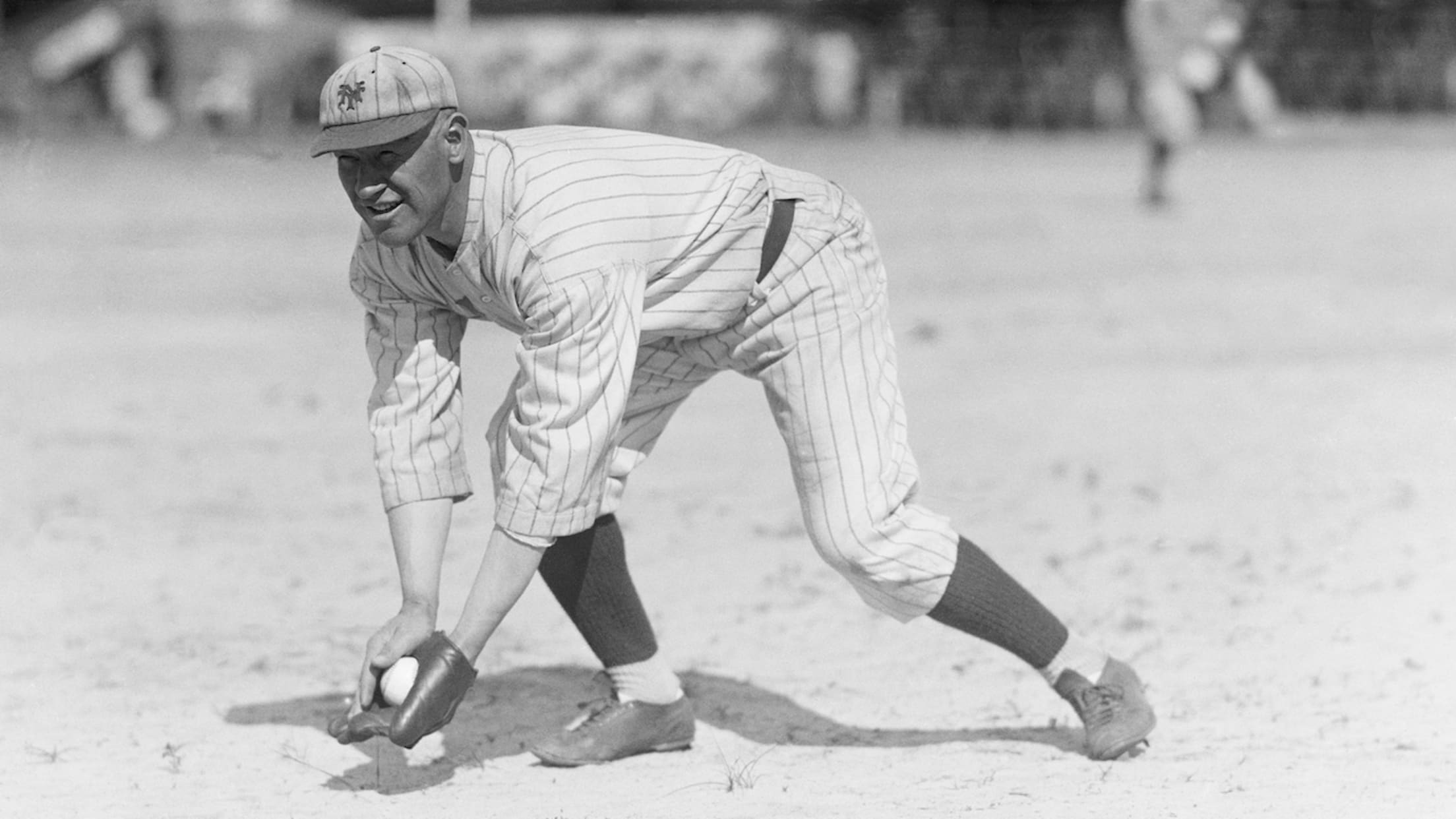 Always one to pounce on a great opportunity, legendary Giants manager John McGraw quickly got in touch with Thorpe about playing for New York. Despite never having seen him play -- McGraw wasn't even sure whether Thorpe hit right-handed or left -- the team signed Thorpe to a three-year deal worth $6,000 a season, by far the most ever paid to a Major League rookie.
Thorpe's production on the diamond never quite matched his overwhelming athleticism, in large part because he could never quite master hitting a curveball: Over six years as an outfielder with the Giants, Reds and Braves, he slashed just .252/.286/.362.
Still, shortlived as it was, his Major League career produced a couple of momentous accomplishments: 1) It allowed Thorpe to become America's first two-sport pro when he joined the NFL for its inaugural season in 1920, and 2) it gave us this photo, from a world tour Thorpe and the Giants embarked on in 1914, for which we should all feel grateful. (That's White Sox owner Charles Comiskey and his wife riding the two camels in the center.)