A toast to Deion Sanders, the only athlete to play in both a World Series and a Super Bowl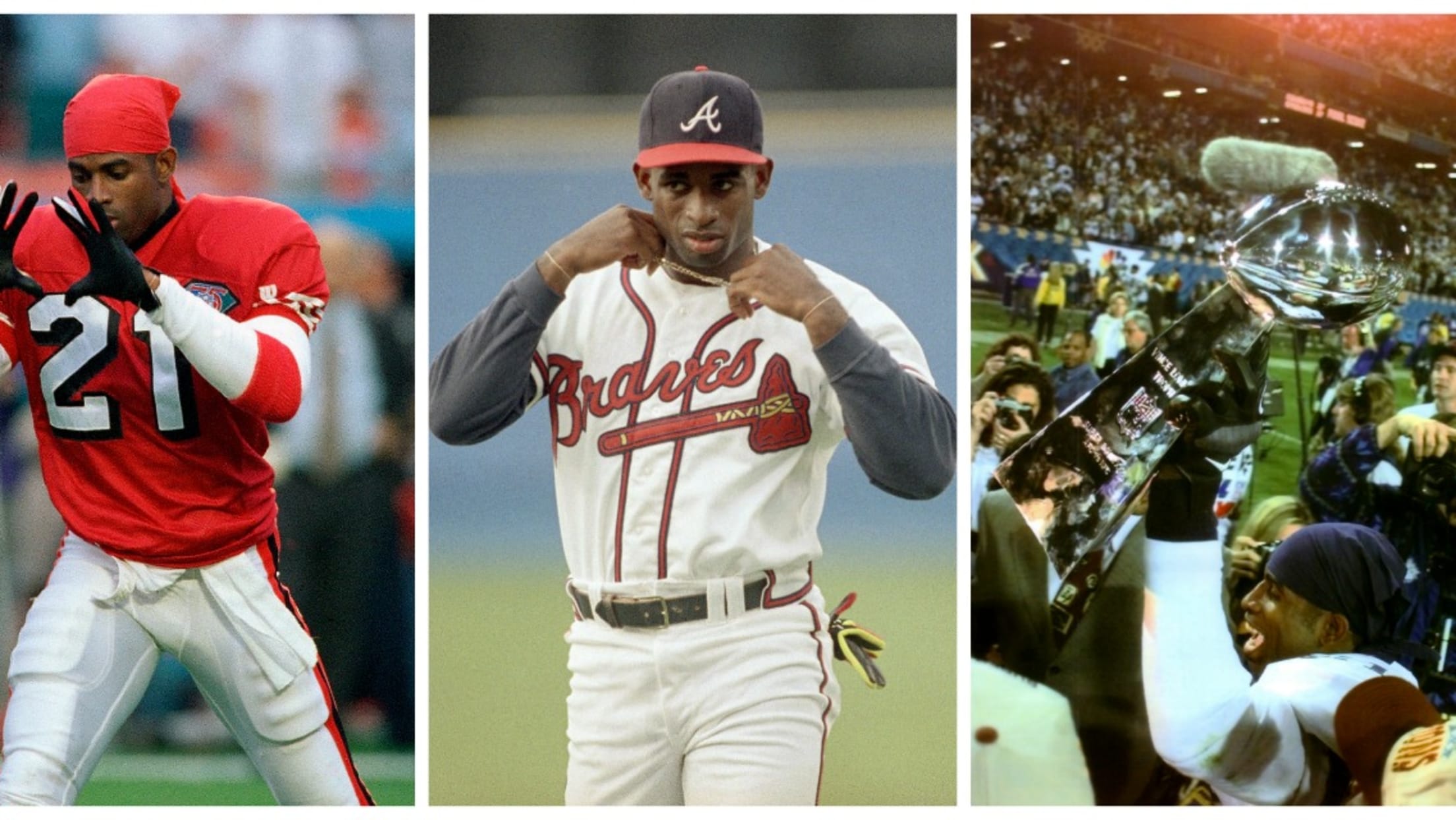 The two-sport MLB and NFL athlete is a rare commodity. Sure, many ballplayers were kings of their high school football teams (hi there, Joc Pederson) while also excelling on the diamond, but after graduation they generally stick to one or the other.
In fact, only seven players since 1970 have suited up for both an NFL team and an MLB team. One of them, Deion Sanders, happened to be one of the standout all-around athletes of the 1990s. His impact wasn't that much of a surprise, really, when you consider the flair he brought with him to Draft Day in '89: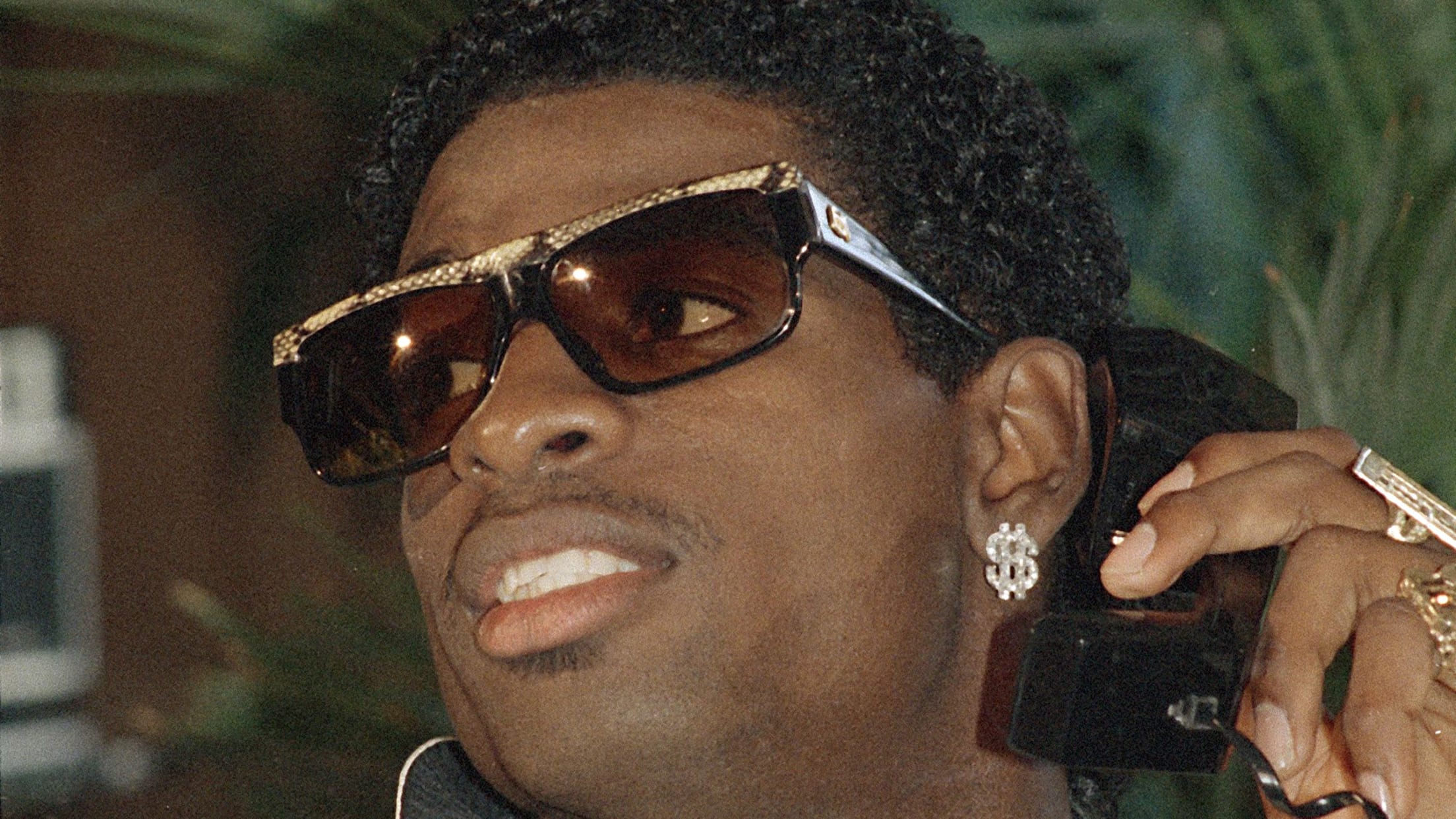 Before all that, though, Sanders was a hero for Florida State's football and baseball teams, turning heads for coach Bobby Bowden (on the football team) and as part of this amazing "Seminole Rap" video (look for Deion around the 2:15 mark, but the whole thing is glorious):
Sanders also excelled for Florida State baseball coach Mike Martin, which presented him with an option: which sport would he pursue after graduation?
Well, the answer turned out to be both. He was selected by the Yankees in the '88 MLB Draft, began playing in their system a year later and earned a spot on their Opening Day roster in '90. Meanwhile, he began his pro football career in '89 after the Falcons selected him fifth in the NFL Draft.
Flash forward a few years (and teams) later, and Deion was a star for the Atlanta Falcons and the Atlanta Braves simultaneously. This set the stage for the first of a two-part accomplishment that literally no other athlete can claim his own.
The '92 season was Sanders' most consistent as a big leaguer. He hit .304/.346/.495, stole 26 bases, legged out 14 triples and posted a WAR of 3.2.
The Braves wound up facing the Blue Jays in the World Series, where Sanders did about as much as he could, hitting .533/.588/.667 and inspiring at least one on-point fan-made sign:
Seriously, he just hit, and hit, and hit:
However, the Jays were just too strong, and Atlanta lost the Series in six games.
In '94, he joined the San Francisco 49ers, a powerhouse team led by the Steve Young-Jerry Rice offensive tandem. They faced the San Diego Chargers in Super Bowl XXIX and won easily, 49-26.
A season later, Sanders joined the Dallas Cowboys and won another Super Bowl. Here he is with the Vince Lombardi trophy: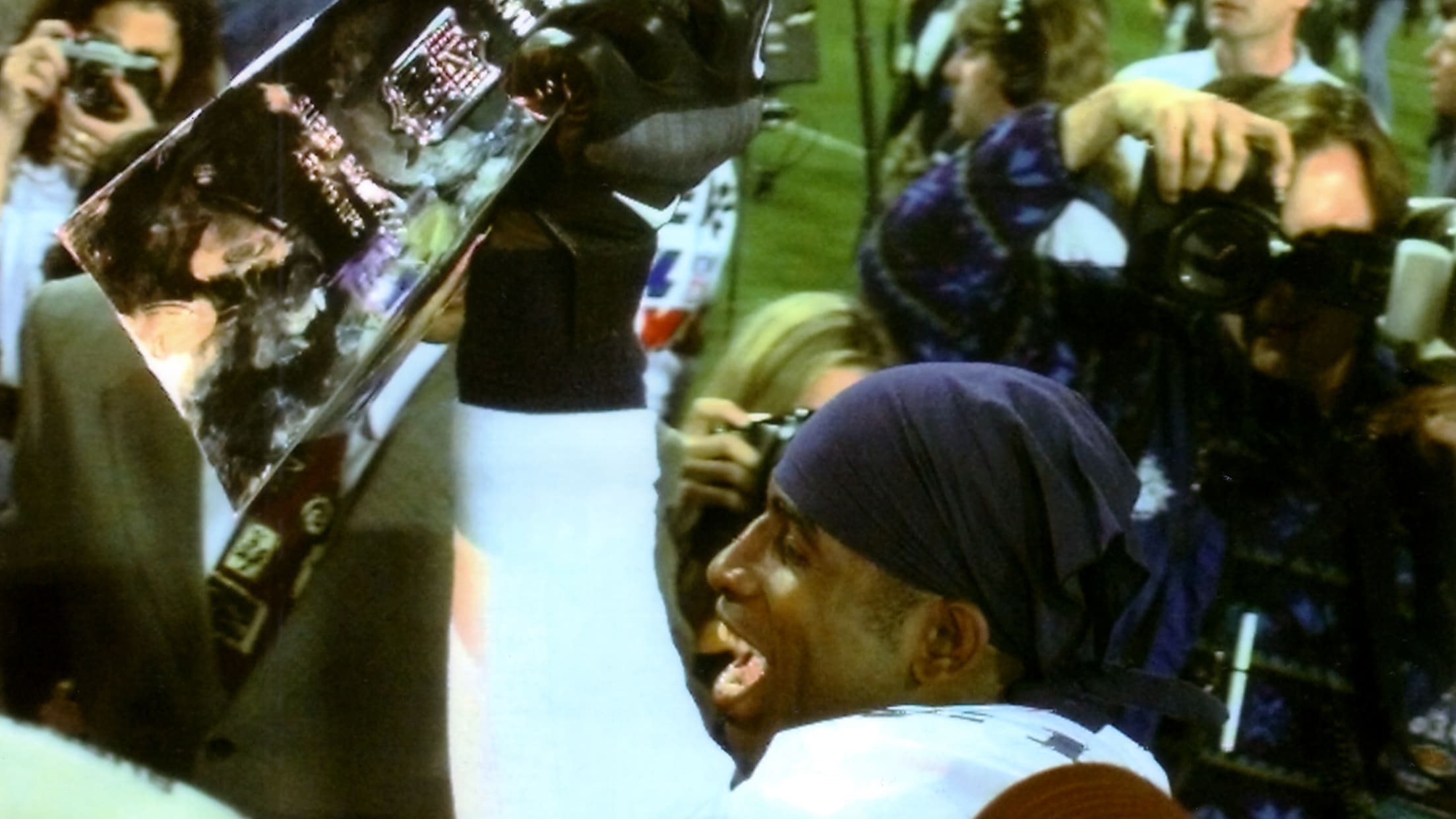 So, who were the other six players to play for both NFL and MLB teams? The list includes the incredible Bo Jackson, Brian Jordan (also the Falcons and Braves!), Drew Henson, Chad Hutchinson, D.J. Dozier and Matt Kinzer.
It's a pretty exclusive list, but not as exclusive a list as Sanders' dual-championship-game-appearance list, which only includes ... well, him.
Way to go, Prime Time.