On this Mother's Day, enjoy the best in-game interviews with players' moms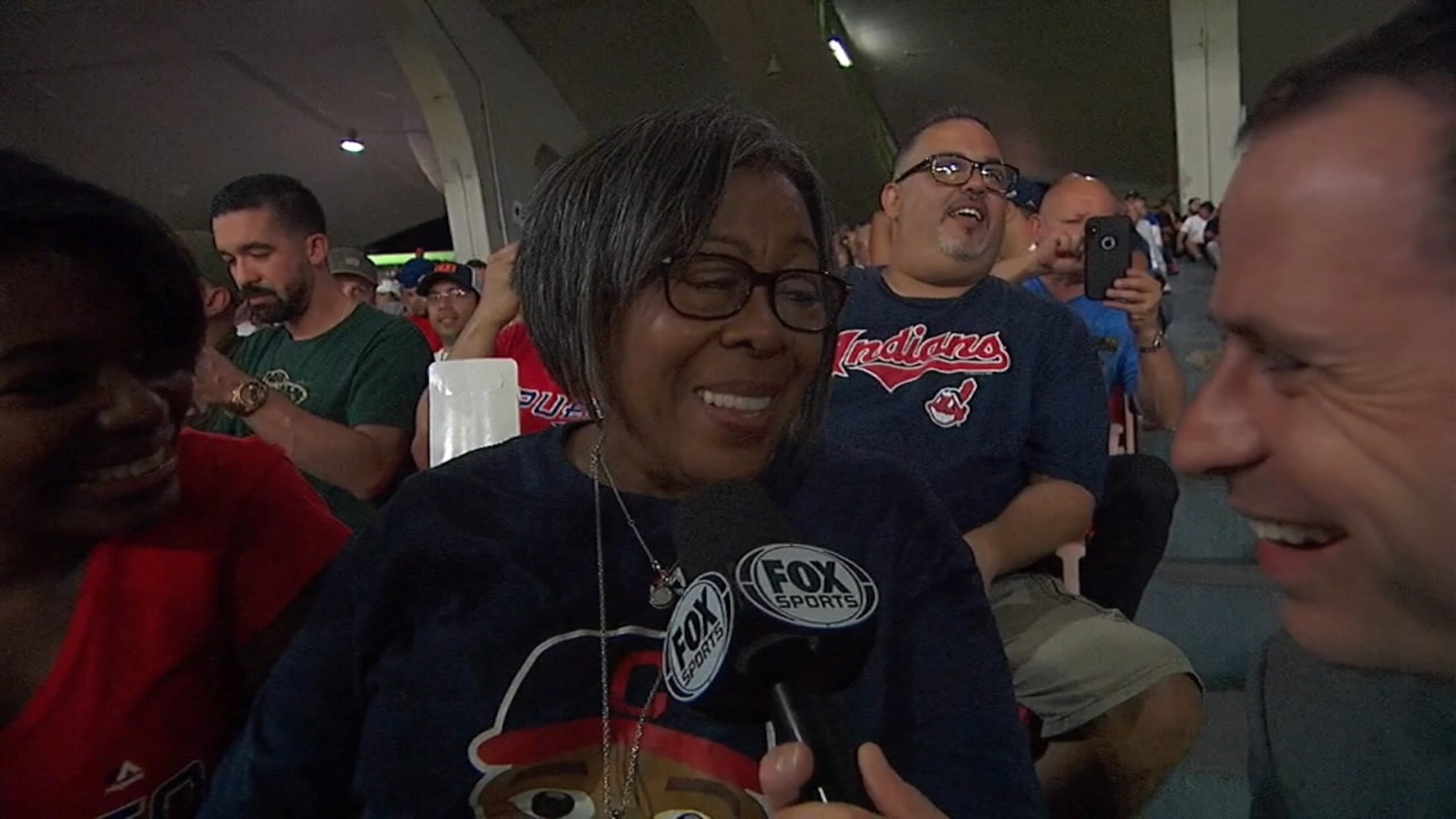 On Mother's Day, we celebrate the people in our lives who love us unconditionally: our moms. They cheer us on and are often the source of the most valuable advice we receive.
That's just as true of baseball moms. Thanks to television broadcasts, fans regularly get insight into how invested they are in their baseball-playing sons. To celebrate Mother's Day, here are some of their best in-game interviews.
Maria Gomez -- Yasmani Grandal's mom
A mom always believes in her kid and supports his or her dreams. But, as an adult with more worldly knowledge, she's often a bit more realistic about those aspirations than her kid. When Grandal returned to Miami with the Padres in 2013, his mother recalled that she never thought Yasmani would have a career in baseball. In high school, she really just wanted him to get his grades up.
Of course, she also welcomed her son home with a home-cooked meal. Thanks mom!
Debbie Trout -- Mike Trout's mom
In 2014, Trout was a two-time All-Star in the midst of his first MVP season and had already placed himself on a very short list of the best players in baseball.
To his mom, though, he was just a 22-year-old, and, as she informed us, was a bit of a slob at home:
Millie Arenado -- Nolan Arenado's mom
Despite playing in multiple All-Star Games, Arenado still has to take out the trash at home and help out with groceries. Yet, while maintaining those constant expectations around the house, Millie Arenado still took joy in seeing her son represented in a bobblehead doll:
Marita d'Arnaud -- Travis and Chase d'Arnaud's mom
In 2016, Travis and Chase d'Arnaud played against each other when the former was a catcher for the Mets and Chase was an infielder for the Braves. Marita d'Arnaud didn't pick a side in the matchup or even talk much about them as baseball players. Instead, she seemed most proud of how Travis and Chase have taken after her as musicians -- from singing in the backseat of the car to forming a band:
Cheryl Rivers -- Tyler Beede's mom
On April 11, Beede made his Major League debut for the Giants and took his first career at-bat in the third inning. After describing how happy she was to see her son finally make it to the Major Leagues, Beede's mom had to put the interview on hold to take in her son's first trip to the plate. Even though he struck out, mom kept it positive:
Maria Serrano -- Francisco Lindor's mom
When the Indians and Twins played in the Puerto Rico Series in April, it was a trip home for Lindor. The Indians' shortstop made a mark in his homecoming with a home run in the fifth inning. Afterward, his mother just couldn't stop smiling during her interview:
As these in-game interviews show, our moms are our biggest fans for 365 days of every year. Mother's Day is our best chance to show that that fandom runs both ways.