Pablo Sandoval pitched a perfect inning, but even more shocking, he could've done the same thing left-handed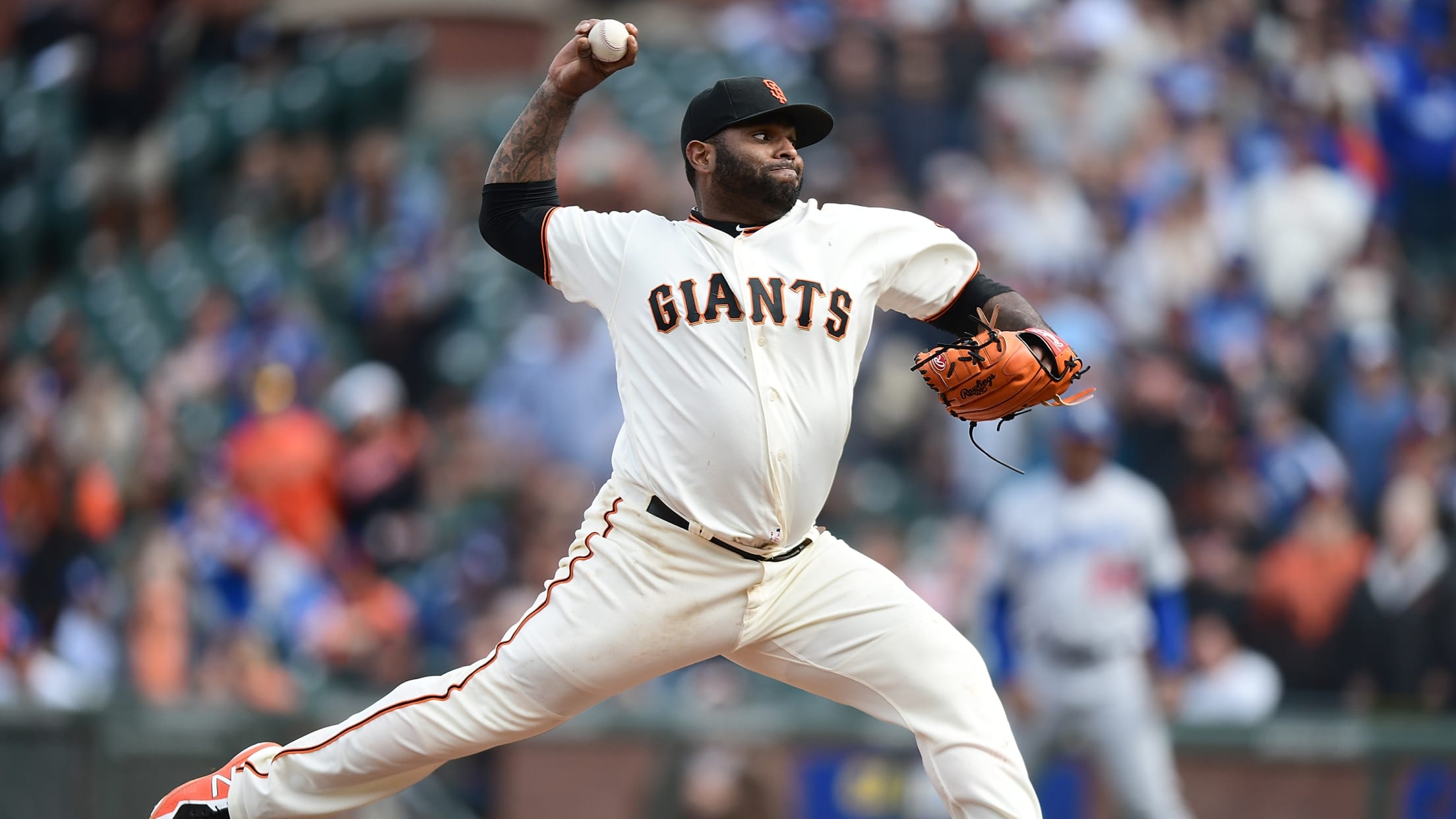 <> at AT&T Park on April 28, 2018 in San Francisco, California. (Thearon W. Henderson)
You may have heard that third baseman Pablo Sandoval came in to pitch a perfect inning for the Giants on Saturday afternoon. He hit 88 mph with his fastball and dropped in a nice little curveball that Chris Taylor will probably be thinking about for the rest of his life.
What's even more shocking than seeing a man who goes by the nickname "Kung Fu Panda" come into a game and shut down the NL champs in his pitching debut? Knowing that he could've likely done the same thing left-handed.
Sandoval was a born lefty (similar to Billy Wagner being a born righty), but wanted to play shortstop, so his grandfather taught him to throw with his right hand when he was entering Little League. He actually pitched with both hands during youth games. Here's Sandoval talking to the San Francisco Chronicle about his ambidexterity postgame:
Pablo Sandoval, who threw a perfect, 11-pitch inning,
explains how he was born a lefty and learned to throw right-handed: pic.twitter.com/iIRxujVO2J

— John Shea (@JohnSheaHey) April 29, 2018

And video proof of Sandoval going full-southpaw during warmups a few years ago. He's said he can throw 85 mph this way:
Athletes: They're just like us, only better at everything.
Teams in this article:
Players in this article: