This is the saga of the Padres broadcaster's scorecard that blew into the stands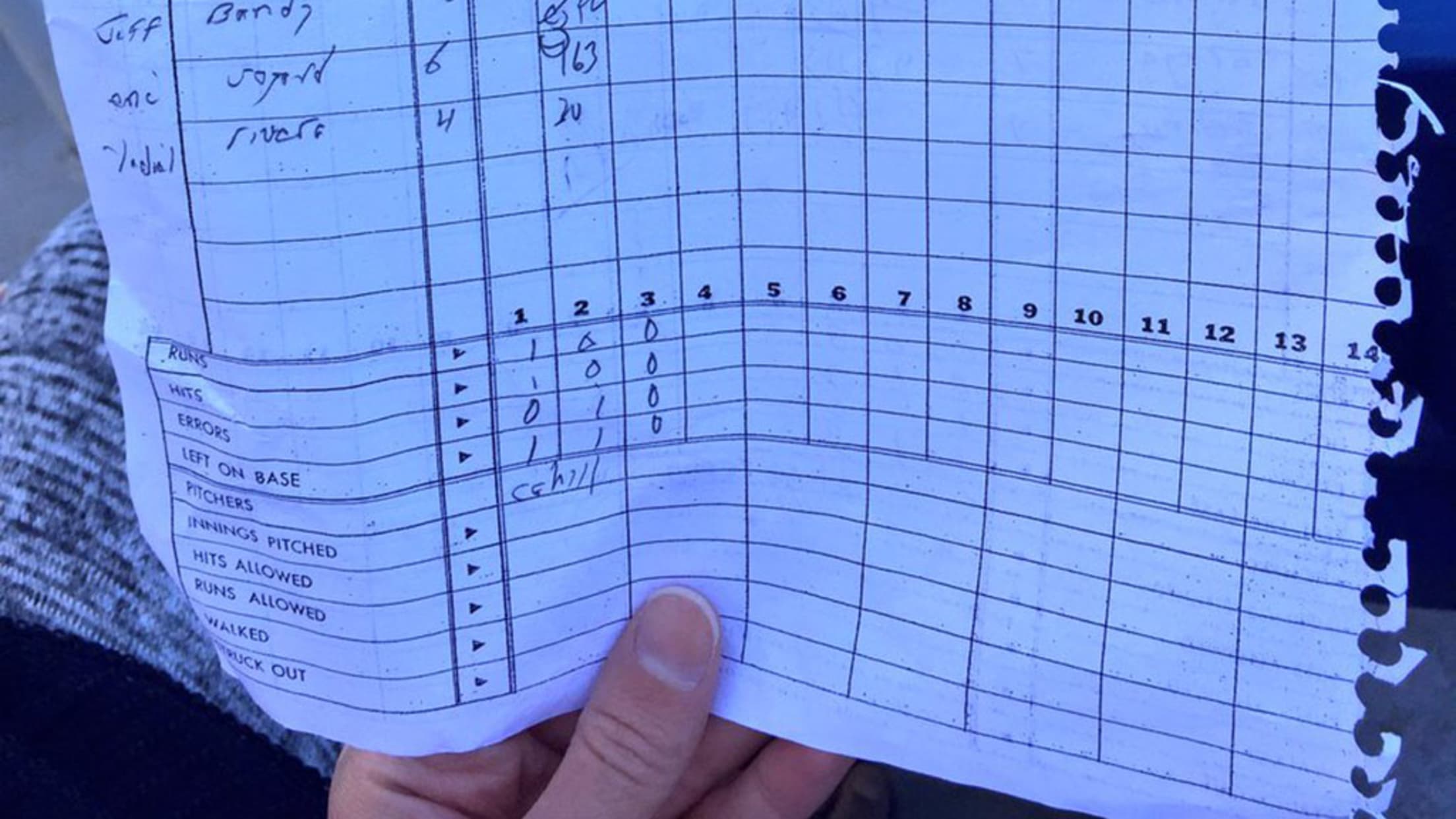 Baseball tradition holds that when a ball flies into the stands, it's property of the fan who retrieves it. If said baseball represents a milestone, the fan will often trade it back to the player for autographed memorabilia.
But what's the etiquette when a broadcaster's scorecard blows into the stands? Thanks to Padres radio play-by-play voice Ted Leitner, we now have precedent.
Hi @TedLeitner I think these belong to you??? Cc: @jesseagler @tonygwynnjr pic.twitter.com/vrNrBP66wz

— thalia (@thalia_m1) March 11, 2017
Leitner's scorecard blew away during a windy fourth inning in Saturday's Cactus League game against Milwaukee (which the Brewers won, 5-3). It landed in the lap of "Dan in section 106."
We have found the fan who caught @TedLeitner scoresheet! cc: @jesseagler @tonygwynnjr #PadresST pic.twitter.com/01JJgZKWdx

— Padres Radio (@PadresRadio) March 11, 2017
Dan was apparently nice enough to offer to return it. By then, however, Leitner had begun to use a replacement scorecard.
Instead, the Padres' radio crew -- yesterday comprised of Leitner, Jesse Agler and Tony Gwynn Jr. -- followed the age-old baseball tradition.
The scorecard has been returned to Ted, autographed, and now returned to Dan the fan. #WhatADay https://t.co/weZNq4JFNJ

— jesse agler (@jesseagler) March 11, 2017
Evidently, in-game autographed memorabilia isn't limited to bats and balls.
AJ Cassavell covers the Padres for MLB.com. Follow him on Twitter @ajcassavell.