Joey Votto has no time for your whimsical paper airplanes, Dodgers fans
Opposing fans should know something about Joey Votto: He will not indulge their whimsy. He will not toss them souvenir baseballs, and he will certainly not abide any of their paper airplane shenanigans. If someone throws an airplane onto the field and it lands in his vicinity at first base, as happened in the Dodgers' 8-2 win over the Reds on Tuesday, he will ensure that it never flies again.
He doesn't care if they boo him. He doesn't care if they call him Mr. Wilson. He is a serious man who takes everything very seriously, even if his team and its opponent don't. Hijinks are not allowed.
... Wait. Was that a smile that flashed across Votto's face as he stuffed the plane into his pocket?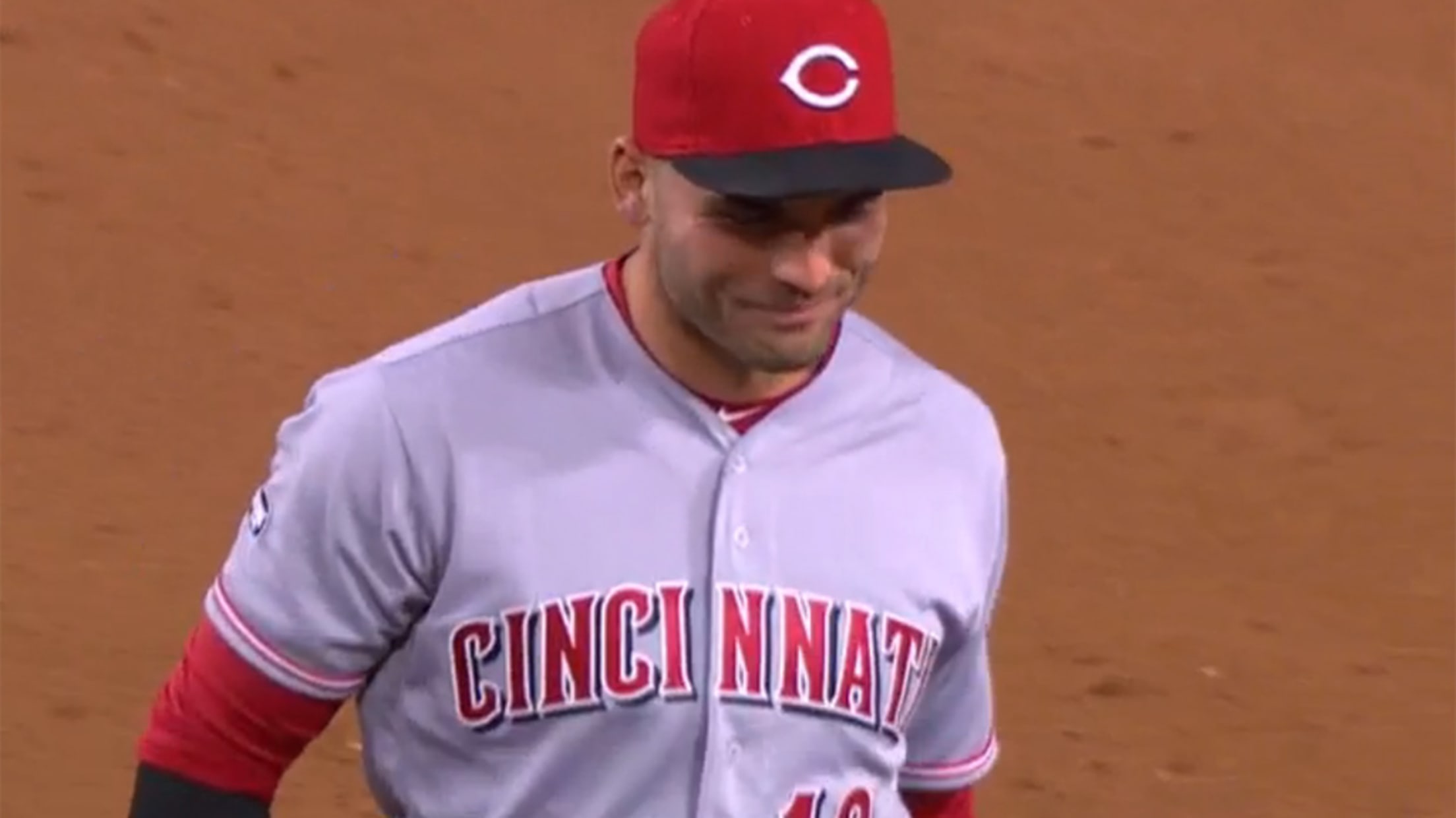 Is he really a big softee who enjoys teasing the fans? Is he secretly just goofing along with them? Does he actually love whimsy???
Well, Mr. Votto, you had us fooled.
(Not really.)
Teams in this article:
Players in this article: