Parachutists in Dodgers jerseys landed on the field before NLCS Game 4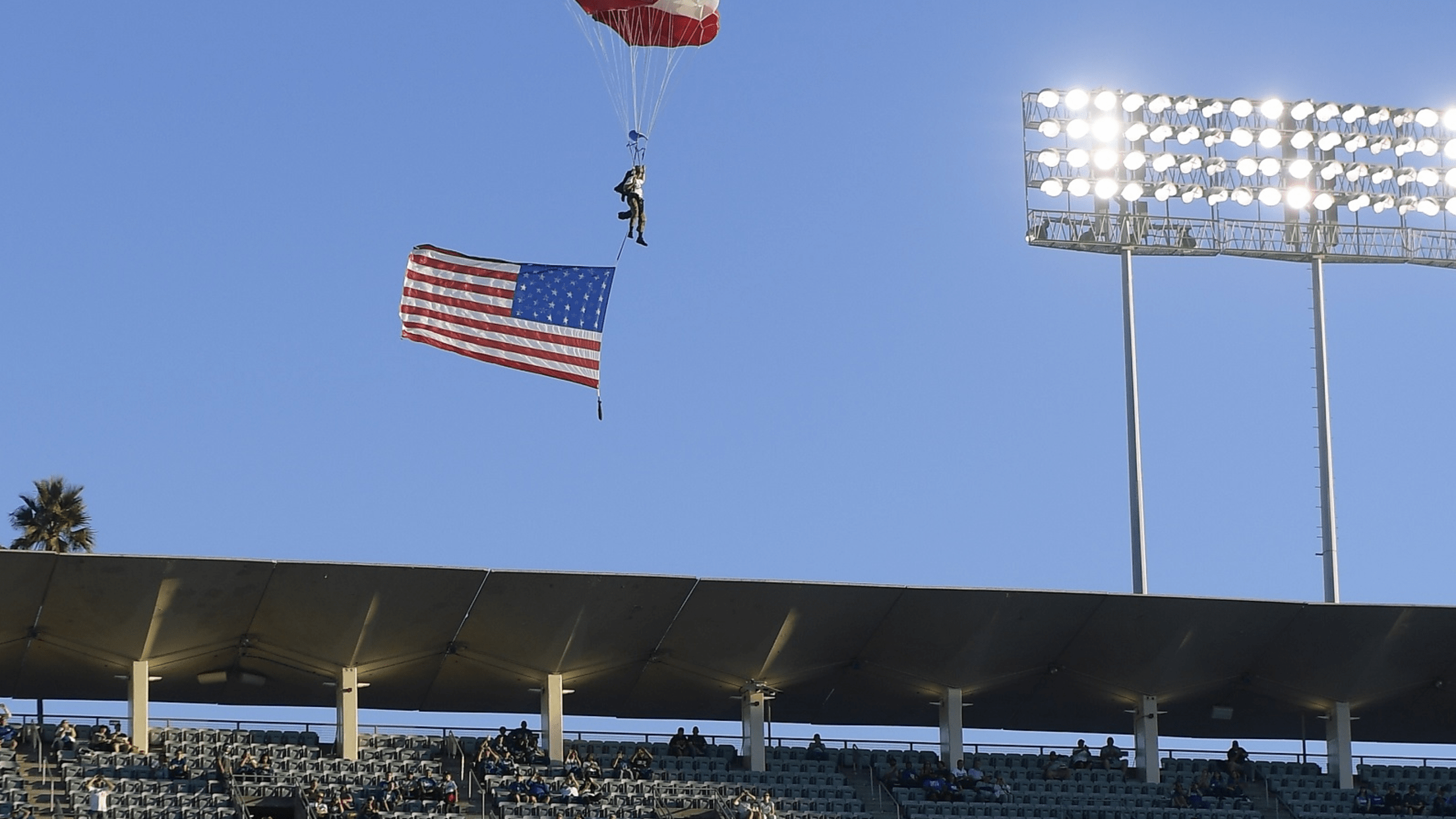 The postseason brings with it the opportunity for big-time pregame festivities, and Game 4 of the NLCS between the Brewers and Dodgers on Tuesday night had them.
With fans still trickling in to the ballpark for the just-slightly-after-rush-hour start time, members of the Frog-X Parachute Team jumped out of an aircraft overhead and parachuted directly onto the field.
Jumping out of a plane with the #LADetermined flag and landing at Dodger Stadium? No big deal. pic.twitter.com/SGSBTyHFZm

— Los Angeles Dodgers (@Dodgers) October 17, 2018
Look at that landing, just coolly cruising in as Rich Hill does his warmups in the distance.
And they were wearing Dodgers jerseys, to boot.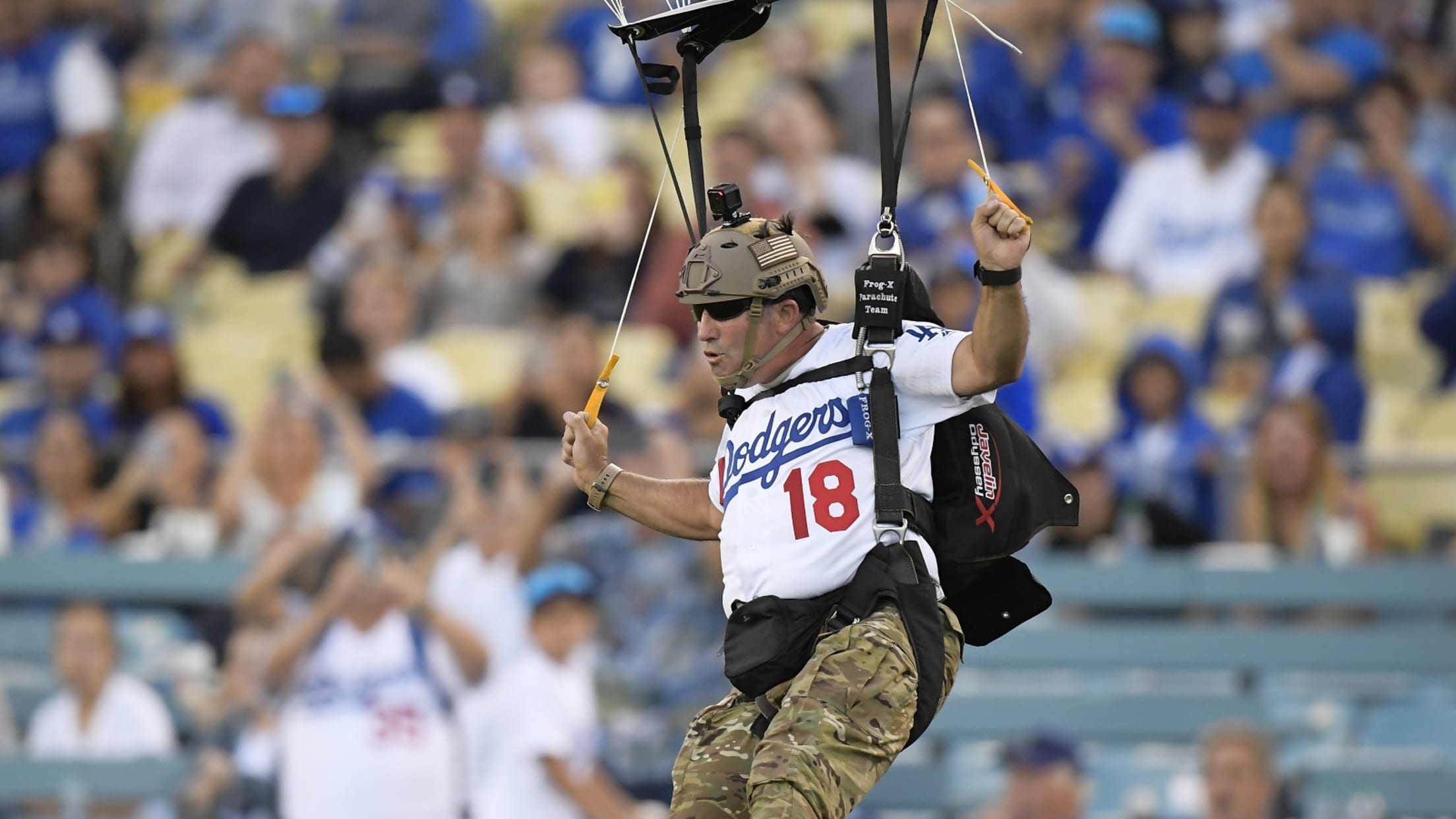 That's one way to make it to the ballpark before first pitch ...