Monday Night Football featured a quarterback matchup between two MLB offspring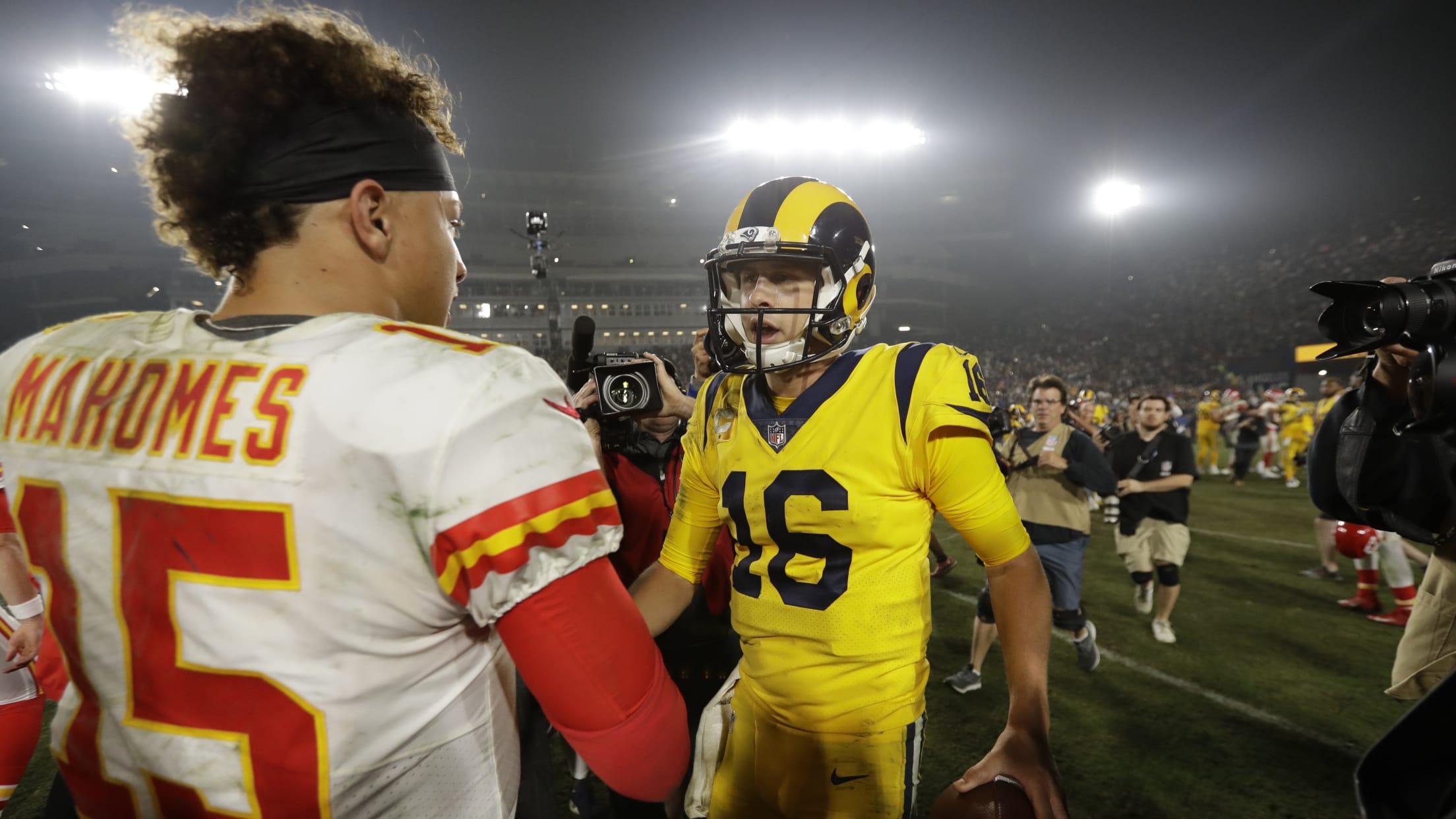 The Monday Night Football matchup between the Kansas City Chiefs and the Los Angeles Rams featured two of the best young quarterbacks in the NFL in Pat Mahomes and Jared Goff. They lived up to that billing as both offenses combined for more than 900 passing yards in a 54-51 barn burner.
But, the Mahomes-Goff matchup was also notable as a matchup between two sons of former Major Leaguers in pitcher Pat Mahomes and catcher Jerry Goff. It's probably no coincidence that both of their dads played positions that require strong arms.
The elder Goff played 52 of his 90 MLB games with the 1990 Expos and recorded his first career hit in a stylish, powder-blue uniform:
For his career, Goff had a .656 OPS in 250 plate appearances. Defensively, he threw out 23 percent of attempted basestealers in 75 attempts.
Mahomes' father easily had the more notable MLB career if for nothing else than his role in the classic 1999 NLCS between the Mets and Braves. In the seventh inning of Game 5, Mahomes helped the Mets escape a bases-loaded jam in a game that eventually went all the way to the 15th inning.