Patrick Mahomes II sported his dad's Mets jersey when he arrived for Sunday Night Football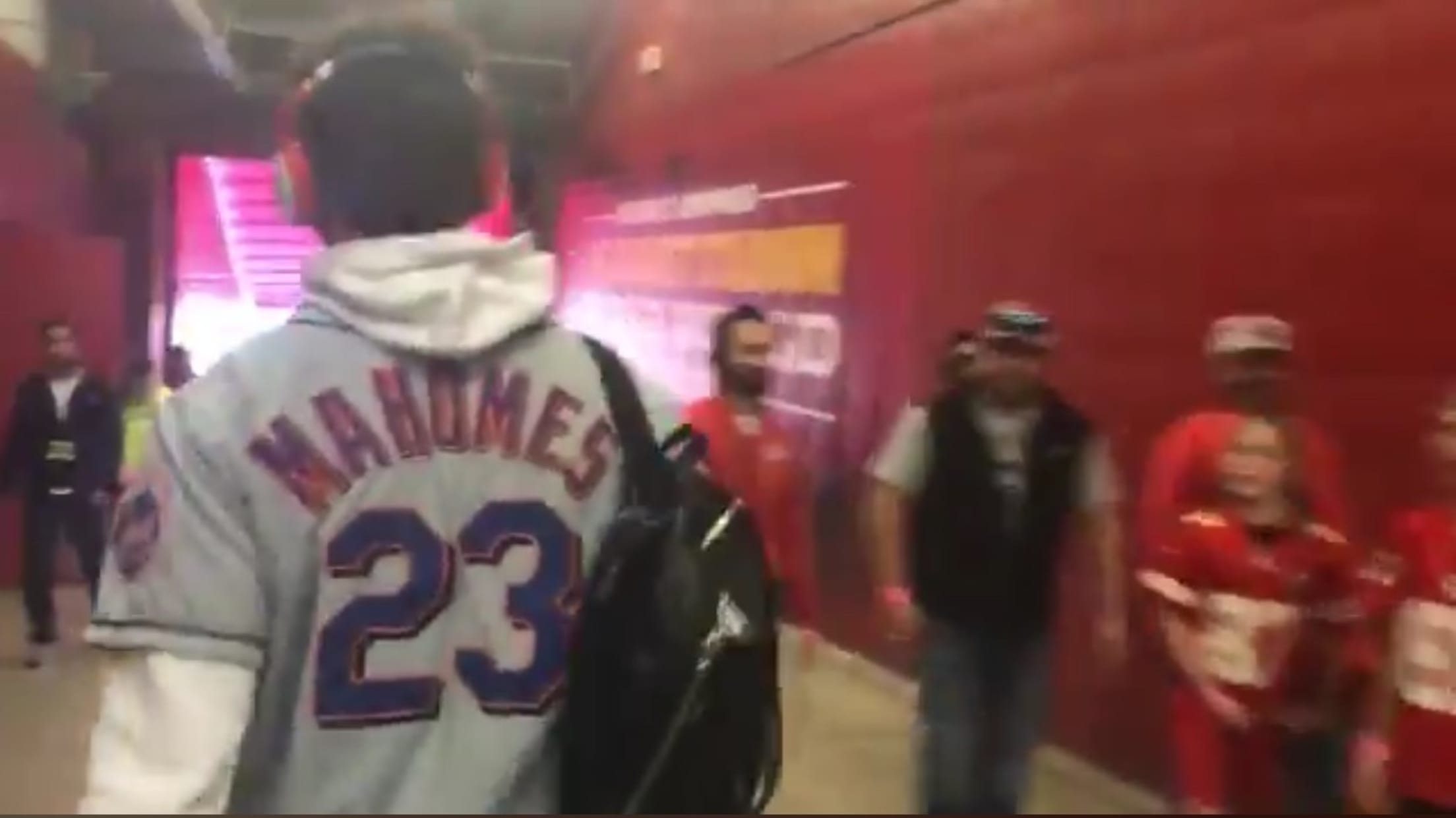 Patrick Mahomes II and the Kansas City Chiefs will host the Cincinnati Bengals on Sunday night. When the quarterback arrived at Arrowhead Stadium, he was sporting a baseball jersey, but not just any jersey -- it was one with his dad's name on the back:
.@PatrickMahomes5 rolls to tonight's game wearing his dad's @Mets jersey.pic.twitter.com/F7613qpUtF

— Cut4 (@Cut4) October 21, 2018
Pat Mahomes played 11 seasons in the Majors, two of them with the Mets. He spent most of his time as a reliever across six teams and finished out his career with 452 strikeouts -- even pitching in the 1999 NLCS.
Mahomes II, the No. 10 overall pick in the 2017 NFL Draft, grew up in big league clubhouses thanks to his dad and could have had a future in baseball, but it goes without saying he's making a name for himself in the football world.
Still, he can definitely pull off the baseball look.