Paul Clemens got pine tar on his jersey, so he had to assume the identity of 'Paul Player'
Early on in his start against the Phillies on Saturday night, Padres pitcher Paul Clemens ran into a bit of a problem: In his quest to become the ultimate #PitcherWhoRakes, he got some pine tar on his jersey. Lest anybody think he was using the substance to put a little extra English on his pitches, he needed some new threads ... except, well, there wasn't a replica "Clemens" uniform hanging around the clubhouse anywhere.
So, facing desperate times, San Diego came up with some desperate measures. To stay in the game, Clemens was going to have to go undercover. He was going to have to slip through the Matrix to become the generic create-a-player in all your favorite video games. He was going to have to become ... Paul Player, No. 91:
Clemens' manager, Andy Green, was able to provide some clarity to MLB.com's Carlos Collazo after the game:
Before he went up to hit, he put more pine tar on his bat than a lot of guys use in a year, and managed to get that all over his uniform. So I think it was under his arm, it was across his chest, it was across his shoulder. Which basically is a foreign substance on the mound. So when he walked out there, I saw him walk out and I saw it all over his uniform, so I let the umpiring crew know that it was there and that if he wanted us to change it right away we would.
Don't worry though, his Padres teammates wouldn't leave him hanging in his time of need. Instead, they went full "Spartacus": like Clemens' fellow pitcher Jon Edwards, who proudly stood up and said "I am Player No. 2."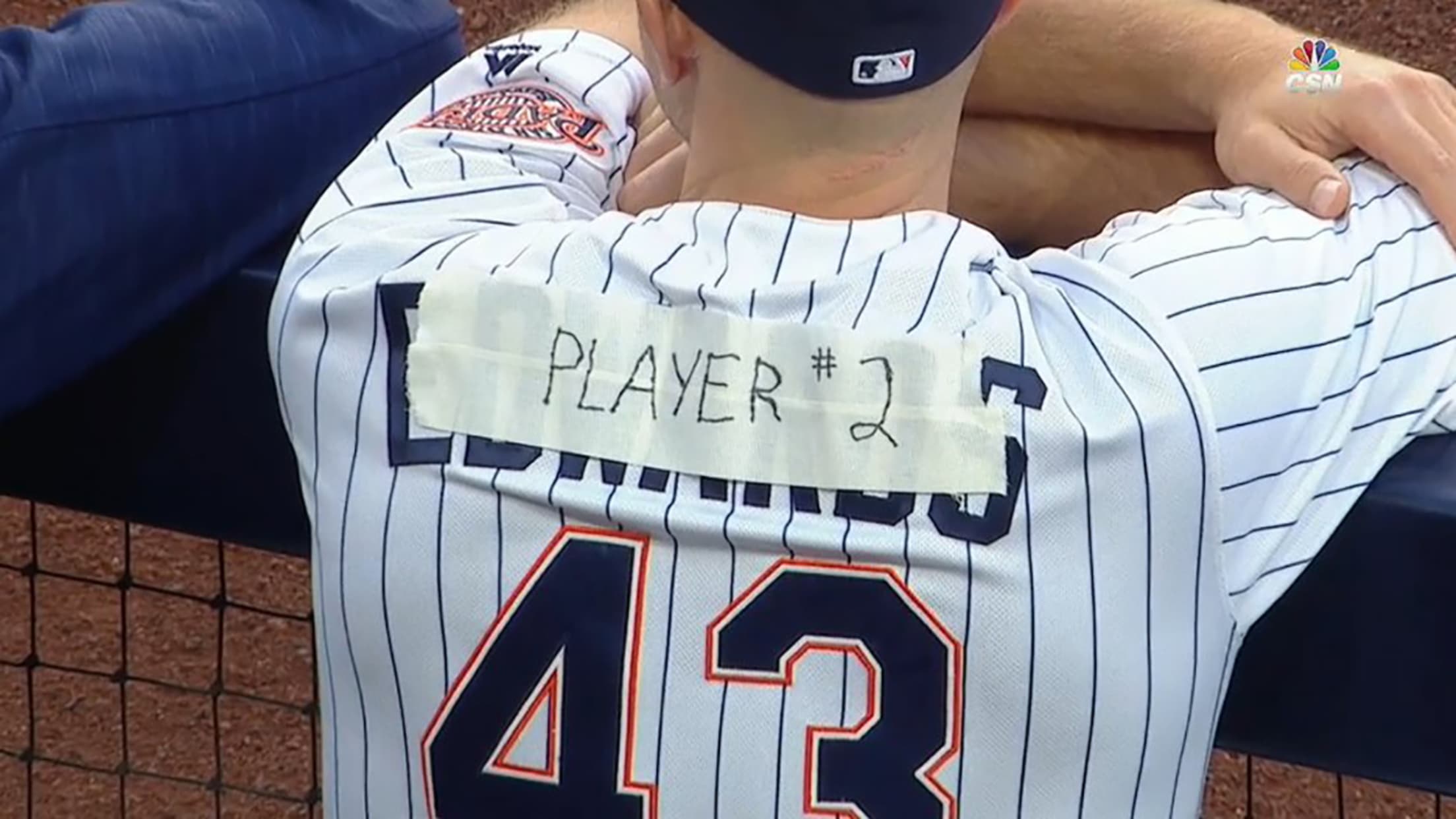 As for Clemens, he would stick around long enough to get his No. 47 back. But, uh, he could probably use some more of that pine tar:
Somehow, though, that was just the beginning of the wardrobe shenanigans at Petco Park. The Baseball Gods next targeted Buddy Baumann, who just wanted to look good on the mound with some classic stirrups ... which he unfortunately put on backwards: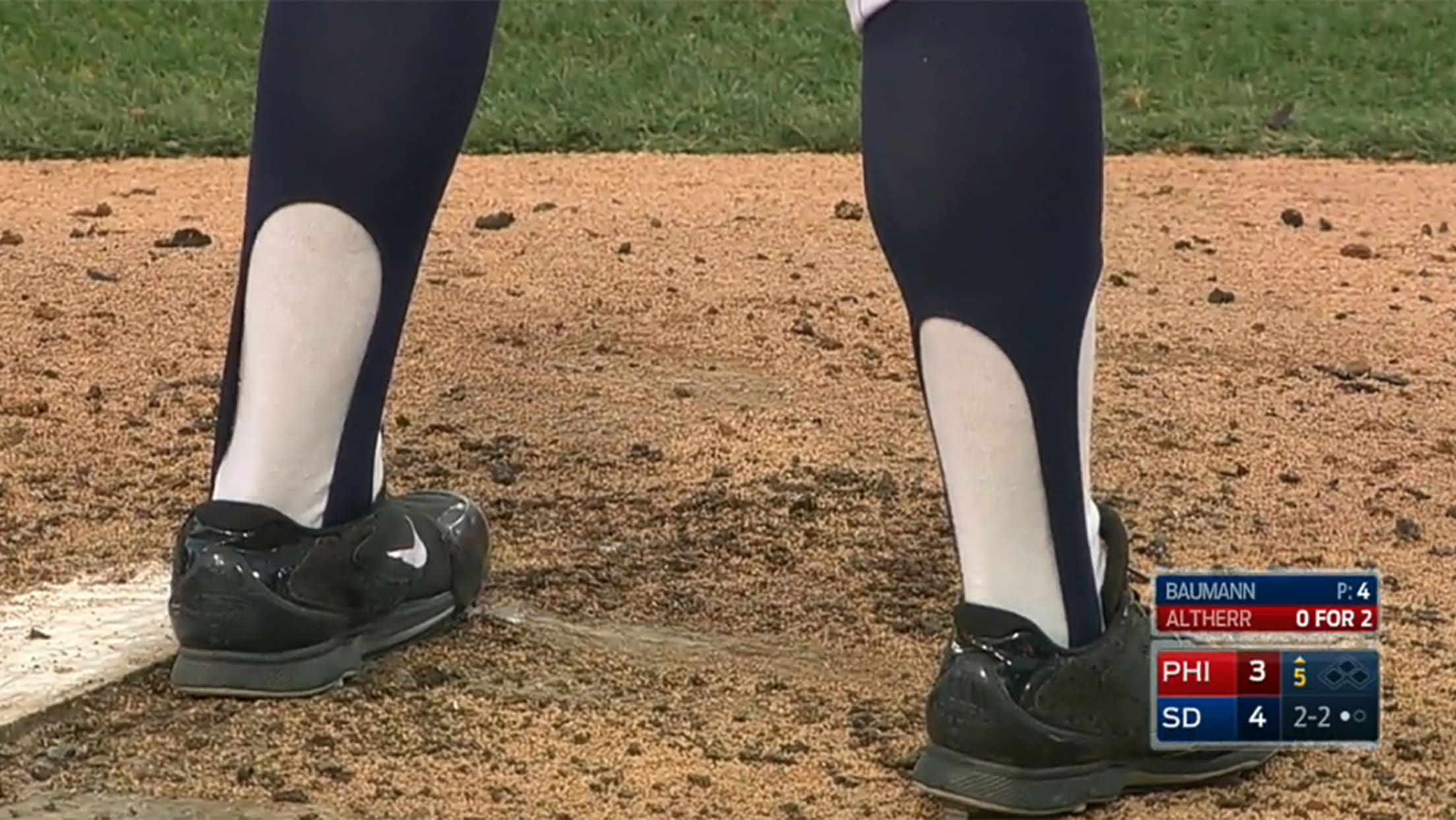 Chin up, guys, it could be worse. You could always be caught in camo.
Teams in this article:
Players in this article: