Paul Konerko scores game-winning goal for his team at Wayne Gretzky Fantasy Camp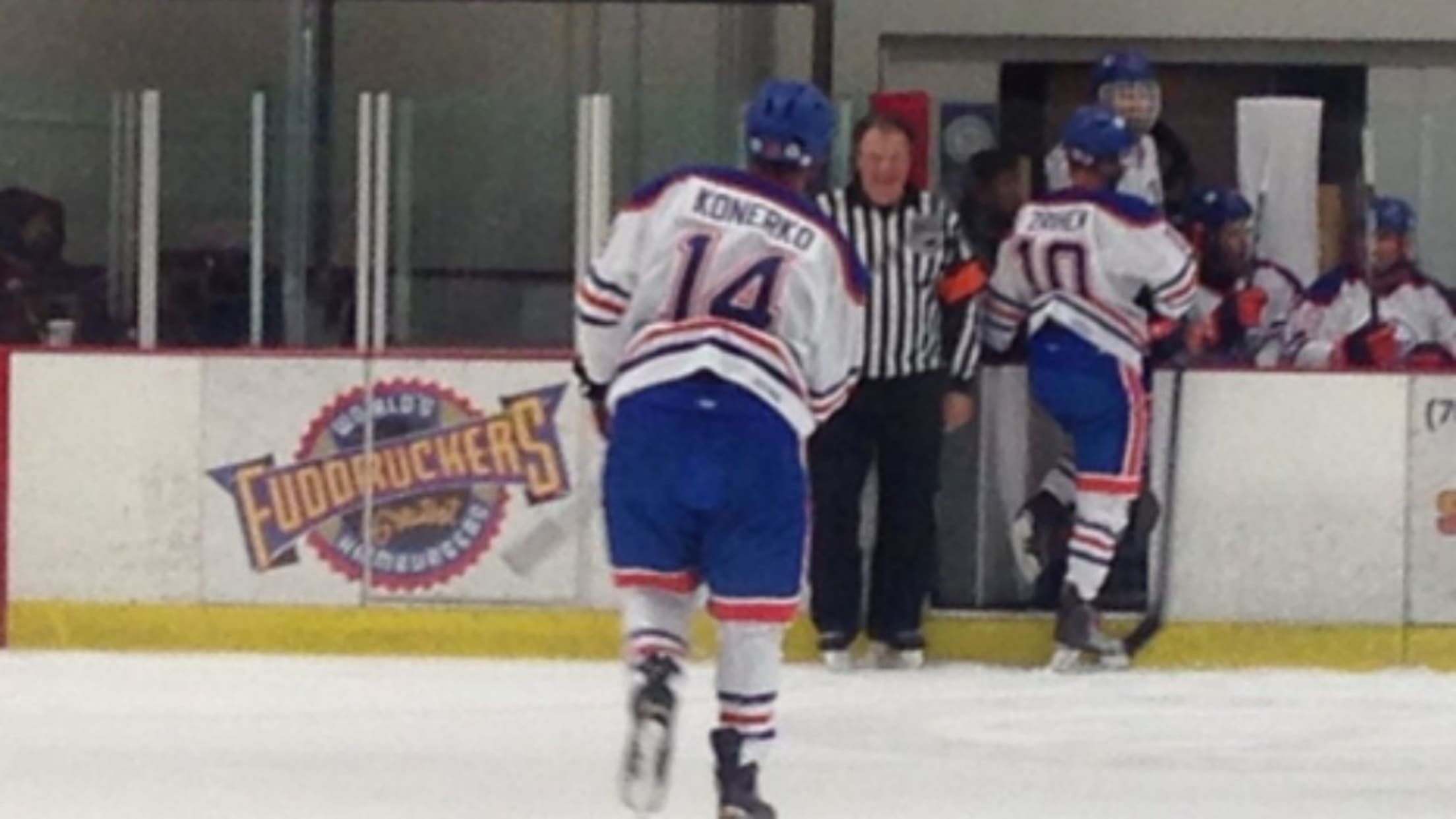 Like Tom Glavine and Jason Hammel (sort of), Paul Konerko is straddling the line between the baseball and hockey worlds.
The longtime White Sox first baseman spent 18 years in MLB honing his craft, earning All-Star selections and belting 439 career homers. But now that he's officially retired (he called it quits after the 2014 season), Konerko has laced up the skates and gone back to his roots on the ice at Wayne Gretzky Fantasy Camp.
Here's a clip of PK in action on the ice. (Via @MLBNetwork)https://t.co/fJlc0cZVgt

— Chicago White Sox (@whitesox) March 23, 2016
Konerko says his family is from Rhode Island, and that his father played high school (and some semi-professional) hockey, so he adopted it as his favorite sport from an early age. Even after Konerko's family moved to Arizona during his teenage years, he kept up with hockey, playing mostly center or right wing and admittedly scoring mostly garbage goals.
Once he made the varsity baseball team, Konerko says baseball became his passion. But now that he's got an impressive career behind him and a World Series ring on his finger, Konerko told NHL.com that he finally feels comfortable being back out on the ice:
He showed a few nice power forward moves and some surprisingly agile hands on Wednesday. In one of the games, he scored two goals, including the game-winner for his team. In another, he scored a sweet empty-net goal, deking retired NHL forward George Parros in the process.

"Unfortunately for our team, I think they consider me one of the pros here, so I'm trying to chip in and do something," he said. "I'm not quite sure I have lost a step; I think I have lost a zone."
He deked an NHLer and scored a game-winning goal. Pretty much all that's left for him to accomplish in that realm is to score a hat trick and have Phil Hughes tweet about what a beast he is. And Konerko's not even two full years into retirement.