Pedro Martinez was the Bruins' honorary fan banner captain for their Stanley Cup playoff game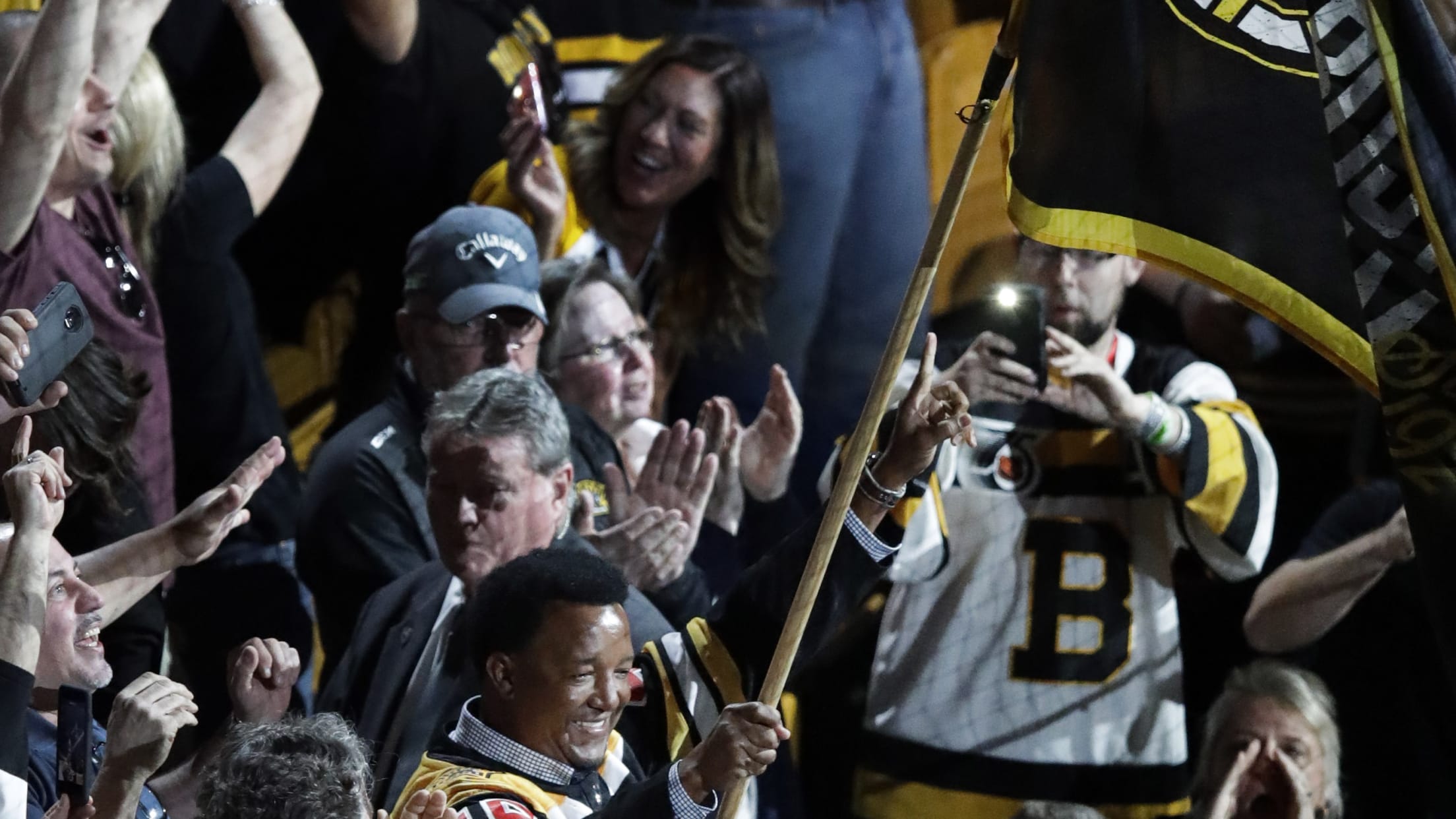 (Charles Krupa)
It was a busy day in Boston sports on Wednesday, as the Red Sox beat the Royals in the afternoon, 5-4 (thanks to three homers from Mookie Betts), and the Bruins prepared to host the Tampa Bay Lightning at night for Game 3 of their Stanley Cup Playoff series.
Perhaps hoping to catch some of those Red Sox victory vibes, the Bruins called on an old Boston sports icon to serve as their honorary fan banner captain -- Pedro Martinez:
Welcome to the #StanleyCup Playoffs, @45PedroMartinez. 👋 #StanleyCup pic.twitter.com/aTDl55Jcgd

— NHL (@NHL) May 2, 2018
The former Red Sox ace is no stranger to postseason heroics, and he was clearly excited to not only wave the flag, but to do so in a special Bruins jersey customized just for him:
Thank you @NHLBruins for making me honorary fan banner captain!! Go Bruins!!! #yeahhh #StanleyCupPlayoffs pic.twitter.com/MO1VegaaD3

— Pedro Martinez (@45PedroMartinez) May 2, 2018
After waving the flag, Pedro kept the postseason fun going with some dancing in the suite alongside Bruins legend Bobby Orr:
.@45PedroMartinez is having a good time. pic.twitter.com/hCUovEJH3w

— NHL GIFs (@NHLGIFs) May 2, 2018
Name a more iconic duo. pic.twitter.com/MOoxMiF88C

— NHL on NBC (@NHLonNBCSports) May 3, 2018
Let no one ever doubt Pedro's credentials as an ambassador to the game.