Pete Alonso smashing random objects with a bat makes for very satisfying television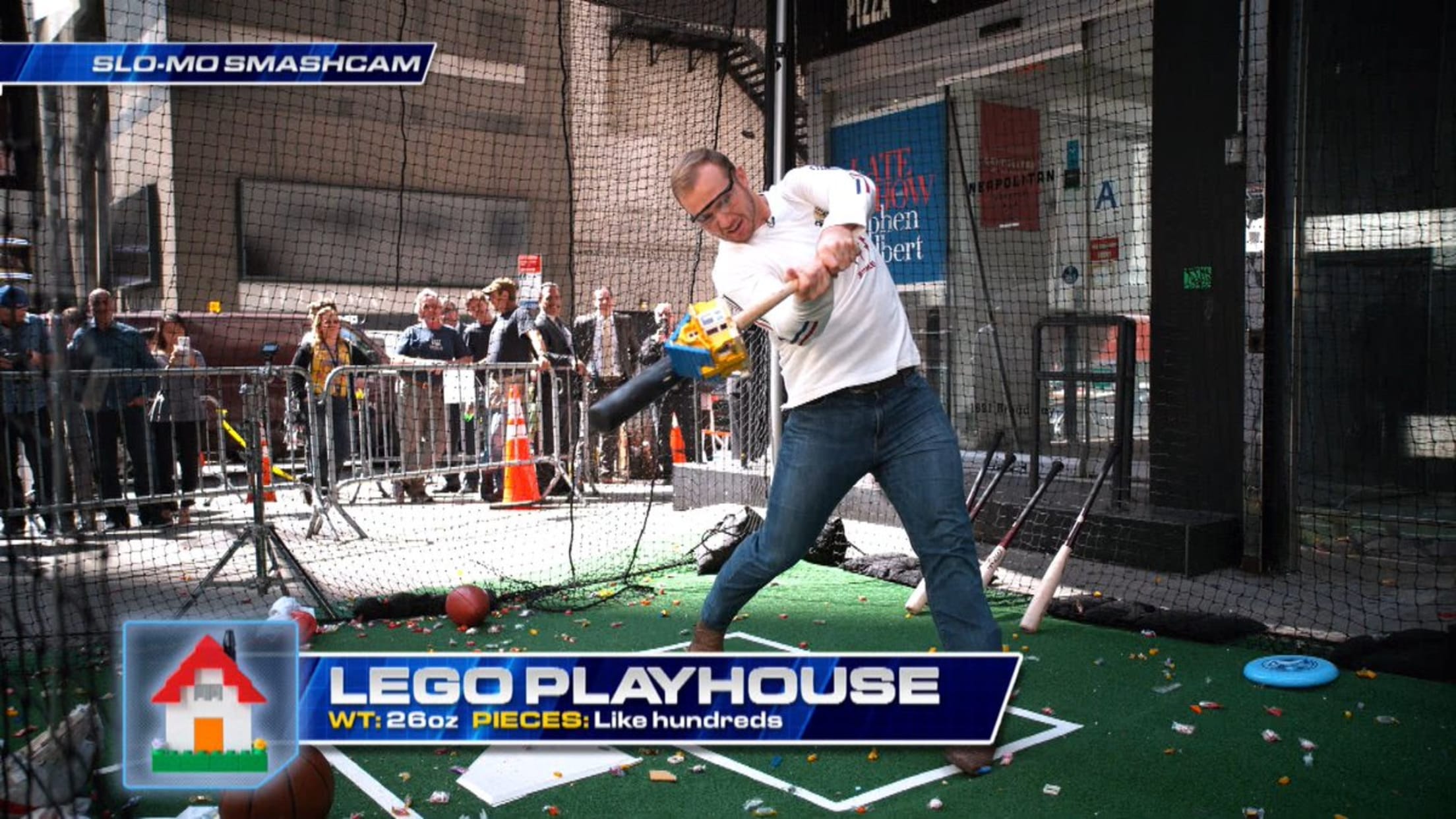 All summer long, Mets rookie slugger Pete Alonso captivated the baseball world with his prodigious home run power. The 24-year-old was a delight on the diamond, clubbing dinger after dinger, smiling and having the time of his life every day.
When Alonso set a rookie record with his 53rd home run, surpassing the previous record of 52 set by Yankees masher Aaron Judge, he cried at first base, because Pete Alonso is a little kid having a lifetime of fun.
The fun continued on Friday night, when Alonso popped up on "The Late Show with Stephen Colbert" with one thing on his mind: Exhibiting just how destructive (and entertaining) it can be smashing random items with a baseball bat.
That Lego playhouse doesn't stand a chance against home run champ @Pete_Alonso20 #LSSC pic.twitter.com/g4VjINfwip

— The Late Show (@colbertlateshow) October 5, 2019
In the full segment, Alonso taught Colbert a bit about the art of bat flips, the pair debated the meaning behind "Angels in the Outfield" and Colbert tried (and failed) hitting baseballs in the cage, among other antics ... until Alonso stepped in and crushed a football, a big bag of flour, a Furby, fresh fruit and a bunch of other things you don't usually see smashed to bits by a baseball bat.
They also pummeled a car, smashing windows and making a whole lot of noise in the process ... because why not, I guess?
Isn't that the most satisfying thing you've seen all day? It makes you want to pick up a bat and go crush some junk in the backyard, doesn't it?
Keep smashing stuff, Pete. We'll keep watching intently.
Teams in this article:
Players in this article:
Topics in this article: