Jerry Seinfeld is determined to reboot his sitcom with the help of Pete Alonso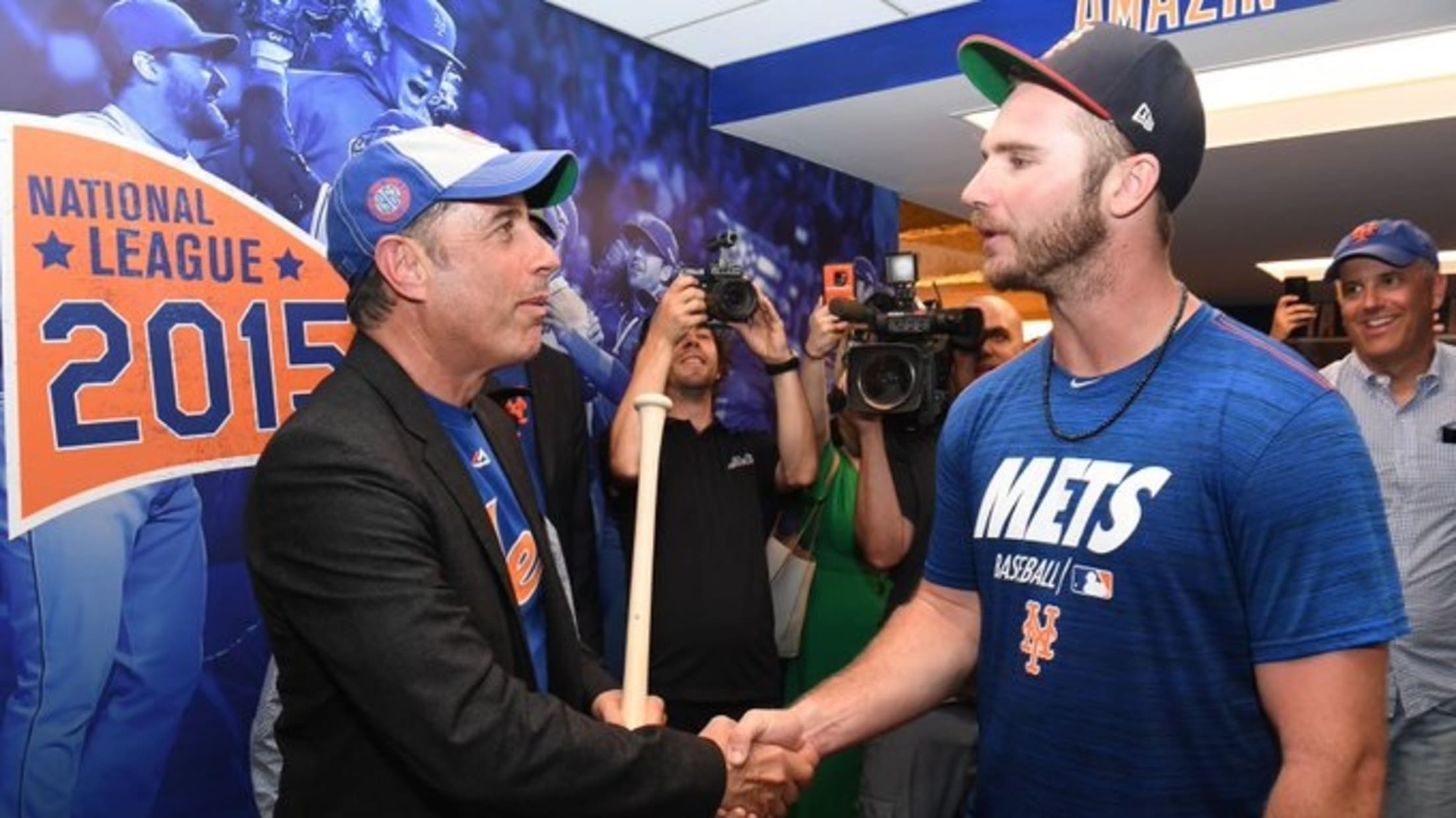 Comedian Jerry Seinfeld is about as big a Mets fan as you'll find in the Hollywood scene. He's cheered them on through the highs and lows, and has thrown out the first pitch at countless Mets games, most recently on Seinfeld Night this past June.
Like most Mets fans, the highlight of this baseball season for Seinfeld has been watching Pete Alonso's personal home run derby against MLB pitching -- not to mention meeting Alonso himself.
Now that Alonso's record-breaking season in Queens has come to a close, though, Seinfeld might have a new project in sight to keep him busy until Spring Training. What might that project be?
Rebooting his classic sitcom -- particularly with a certain episode that starred another iconic Mets first baseman: current announcer Keith Hernandez (then a recent retiree).
Deeply contemplating "Seinfeld" re-boot if I can lock up @Pete_Alonso20 for next episode of "The Boyfriend".

— Jerry Seinfeld (@JerrySeinfeld) September 30, 2019
That's gold, Jerry. GOLD.
I know what you're thinking. It's been 27 years since "The Boyfriend" aired. Could Seinfeld really make the episode work with Alonso?
Of course he can. Alonso's a charismatic guy, and he could have chemistry with pretty much anyone. Also, he would never in a million years be accused of spitting on anyone! That's not Pete.
Besides, can't you just hear Alonso recreating this classic line?
"Who does this guy think he is?"

"I'm Pete Alonso."

— a346airbus (@a346airbus) September 30, 2019
Or better yet:
"I'm the Polar Bear." https://t.co/13vl5vLJ5T

— D.J. Short (@djshort) September 30, 2019
Perfect.
The world demands it, Jerry. Time to get this script into pre-production.
Teams in this article:
Players in this article:
Topics in this article: