PGA star/Cubs fan Luke Donald brought a bag of Cubs caps and gear to share with lucky fans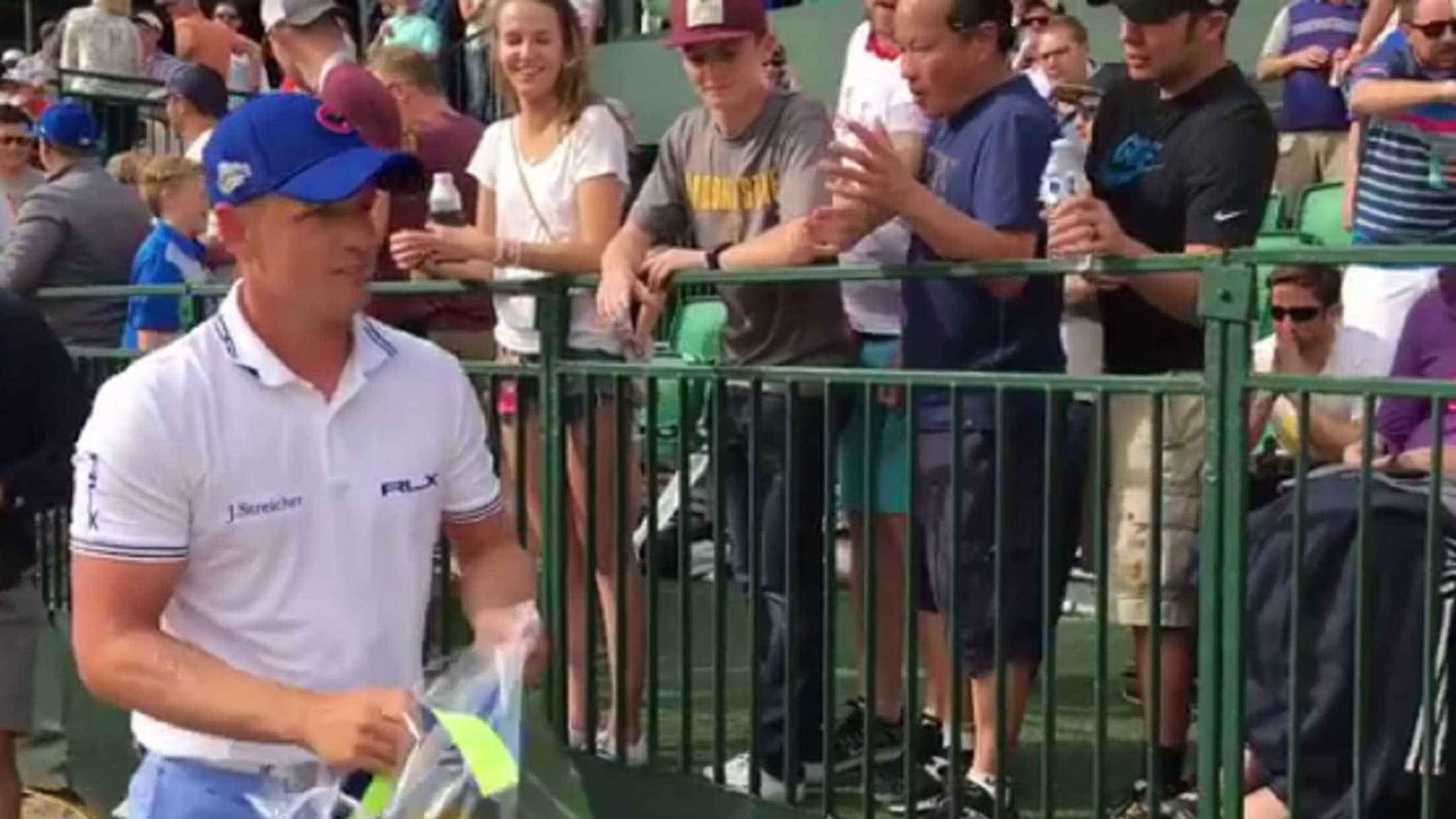 English pro golfer Luke Donald is a PGA star who spent his college days on a scholarship at Northwestern University.
It's that promixity to the general Chicago area, as well as being the first amateur to win the Chicago Open (in 2000) and eventually meeting his wife, Chicago native Diane, that helped make Donald a longtime Cubs supporter.
It's why tweets like this, which he sent during that absolutely thrilling Game 7 between the Cubs and Indians, make sense:
I can't breathe

— Luke Donald (@LukeDonald) November 3, 2016
Followed by a celebratory tweet after that final play:
Why I love sports, exhilarating, heartbreaking, gut wrenching, raw emotion - it never fails. Hell yeah Cubbies #WorldSeriesChamps

— Luke Donald (@LukeDonald) November 3, 2016
Well, Donald is currently taking part in the Waste Management Phoenix Open and, just because he felt like it, he showed up on Friday with a bag full of Cubs paraphernalia, which he happily handed out to fans at the event:
Some @Cubs gear for the fans. ⚾️

Former World No. 1 hands out hats from baseball's current No. 1. pic.twitter.com/8mYVuBSTgQ

— PGA TOUR (@PGATOUR) February 3, 2017
The World Series-champion Cubs have now successfully infiltrated the PGA Tour.
Great fans, incredible par 3, what an adrenaline rush this hole is.......oh and Go Cubbies!! https://t.co/71JIVvZmhi

— Luke Donald (@LukeDonald) February 4, 2017