The Mets-Phillies rivalry is getting extra spicy and it's great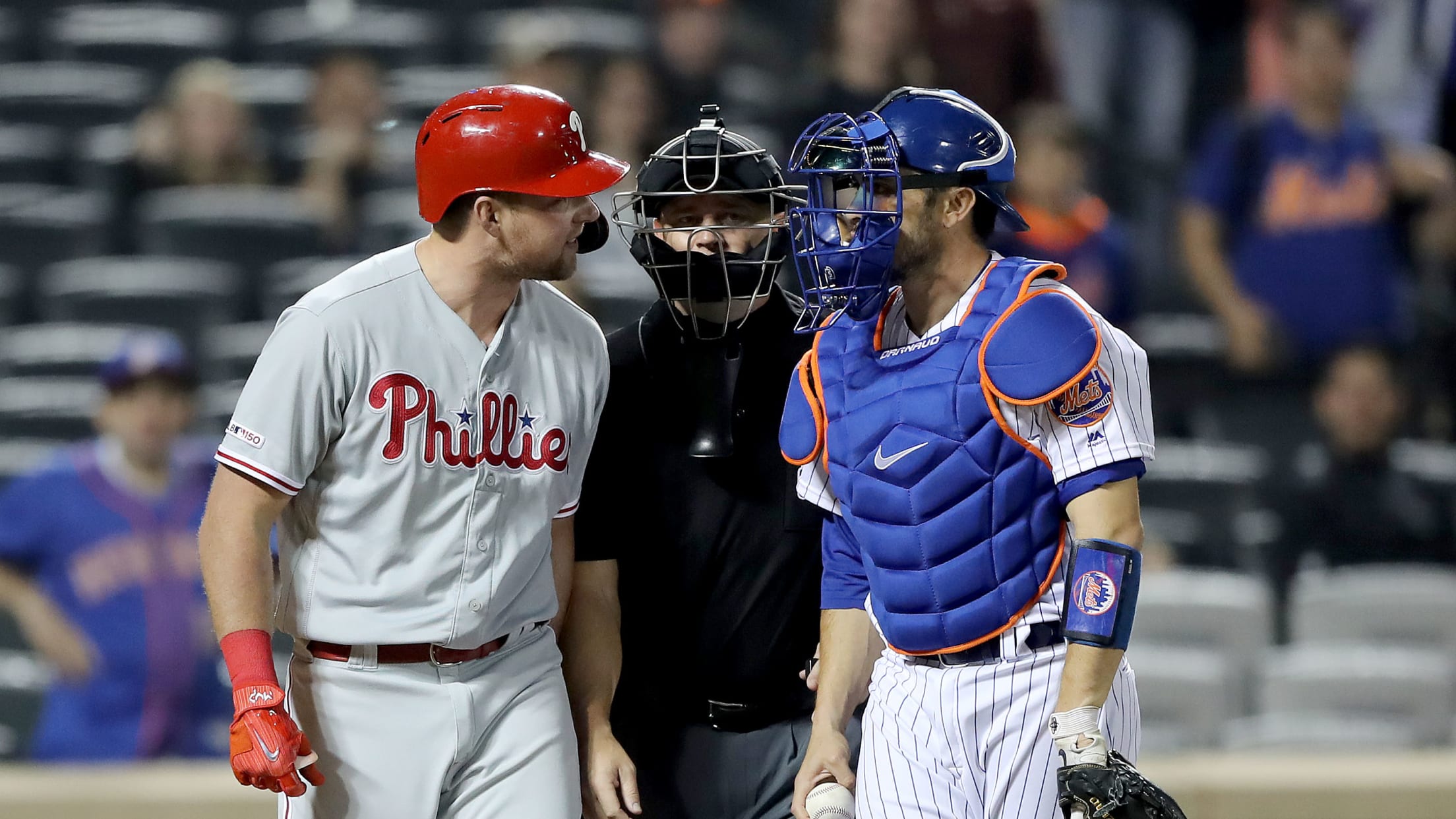 I think about it a lot.
It was 2007. I was a junior in college in New York, I had finally moved off campus to stop eating cafeteria food and eat nothing but chicken rolls and the Mets were in first place.
But it was the last day of the season, and their seven-game lead over the Phillies with 17 games to play had somehow evaporated to just one. My Phillies fan friend had asked to watch the final day of the season with me and, because I have trouble saying no to anybody, I agreed.
Hall of Famer Tom Glavine gave up seven runs in the first inning, the Mets lost to the Marlins, 8-1, and the Phillies beat the Nationals, 6-1. The Phillies were going to the playoffs and the Mets were not.
My friend laughed that incredibly annoying laugh he had and I kicked a hole in my closet door -- vanquishing any hope that me and my two roommates would ever get our apartment security deposit back.
While it was heartbreaking and depressing, it was also thrilling and, in a way, what having a rivalry and being a fan is supposed to feel like. I guess.
Years passed, the Phillies and Mets had up and down seasons, I continued eating chicken rolls, and now, after the most recent Mets-Phillies series, that feeling seems to be firmly back.
It's early, but the teams are good and tied for first place in the NL East. Each has won three games against the other. There are stars on both sides. Bryce Harper is getting supremely booed at Citi Field. Teammates are calling each other out. There are crazy catches and close one-run games. There were some high-and-inside pitches on Tuesday -- and then this from Rhys Hoskins last night.
Yes, the slowest home-run trot of all time. Maybe, even more than a bat flip or back flip, the ultimate way to get back at an opponent on a baseball field. Especially in a visitor's ballpark. Stare at the pitcher, point to your bullpen and let the dagger dinger sink in a little more as Mets fans head for the exits.
Does it make me mad and remind me of 2007? Maybe. Do I want to keep watching, and for both teams to play this kind of competitive, brain-boiling baseball against each other until the final out of the season? Absolutely.
Matt Monagan is a writer for MLB.com. In his spare time, he travels and searches Twitter for Wily Mo Peña news.
Teams in this article:
Players in this article:
Topics in this article: