Bryce Harper singlehandedly started a huge Phillies-Nationals rivalry in one crazy night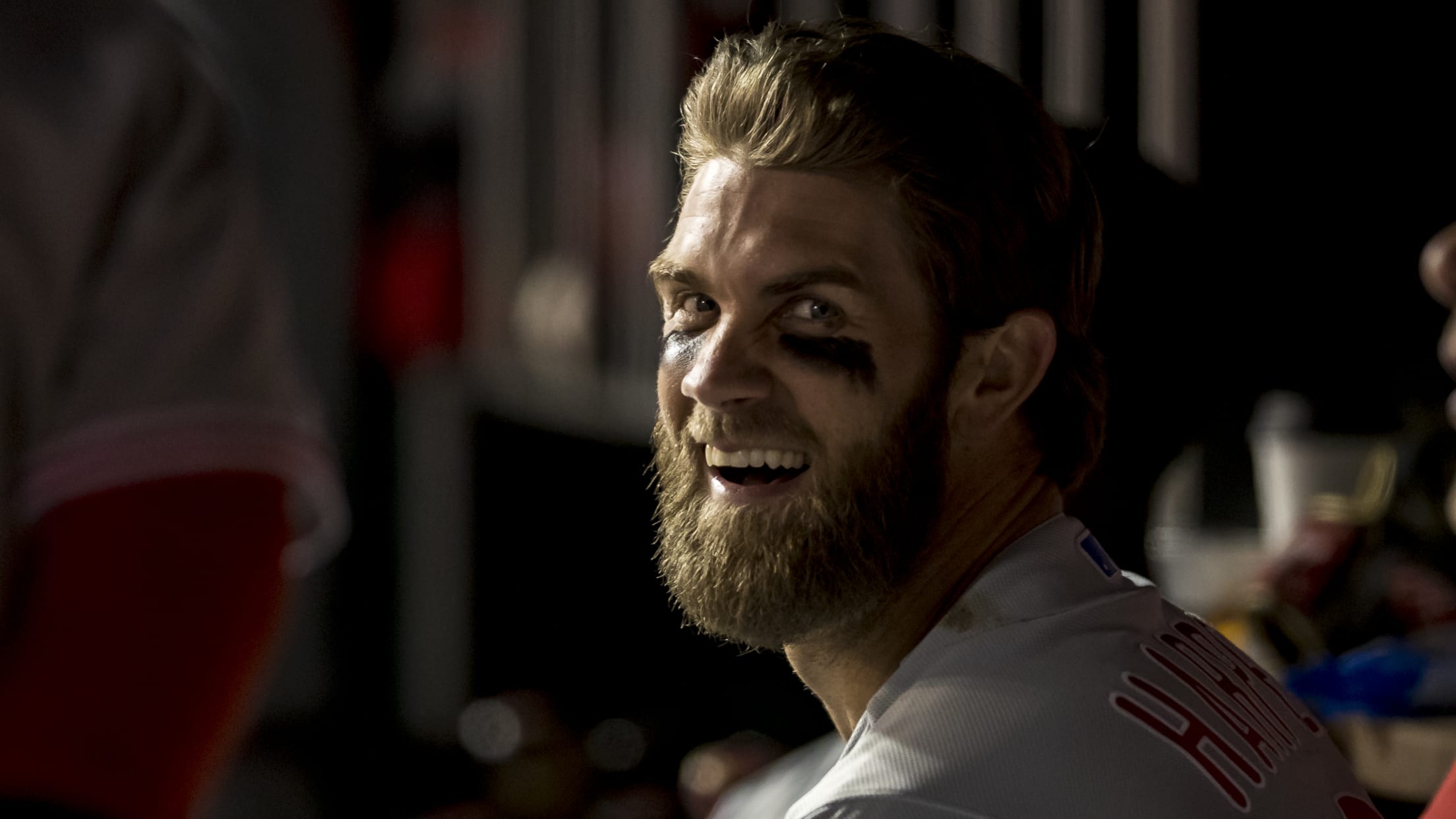 Entering last night, the Phillies and Nationals weren't friends. They were division rivals, separated a few hours by train or car, but they didn't hate each other. There weren't years of resentment that had calcified like, say, the Red Sox and Yankees or Dodgers and Giants. There had yet to be that one big game or crushing series that hardened hearts and steeled resolve.
Bryce Harper changed all of that in a single game. The Phillies' $300 million man entered the park last night -- the only one he had ever called home before this season -- flanked by a contingent of traveling Phillies fans who massed in right field. Sure, the outfielder expected some boos and probably some cheers when he stepped into the box to face his intimidating ex-teammate Max Scherzer, but you could understand if he also felt some sadness. Maybe those were thoughts stemming from all the good years he spent in the District.
And then he struck out. And the Nationals fans -- decked out with absurd homemade T-shirts -- cheered.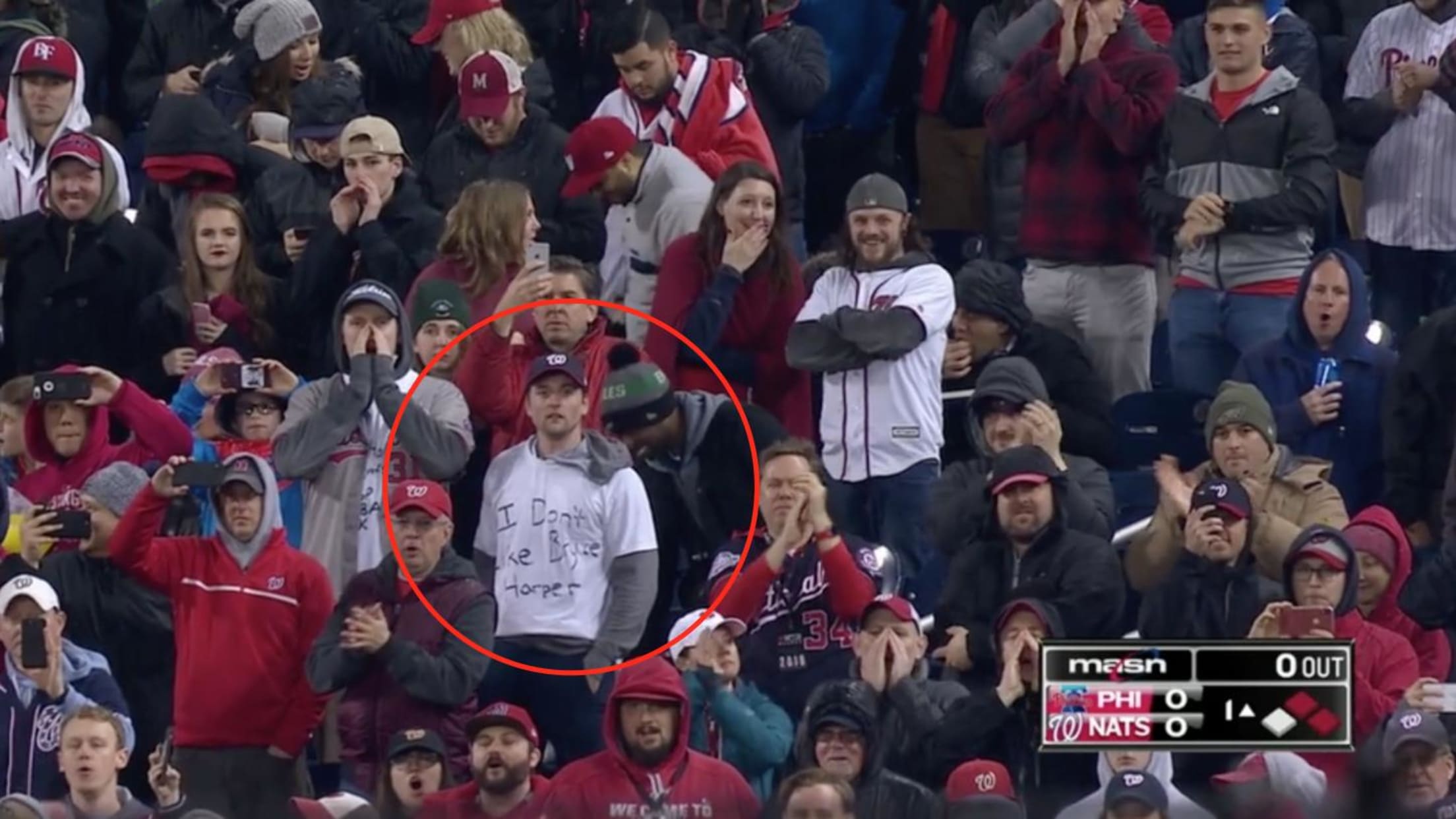 The Nationals team account that had spent seven years building him up was ready to move on.
thank u, next

— Washington Nationals (@Nationals) April 2, 2019
But all that doesn't make a rivalry. That's just a messy breakup with each side still in need of closure.
Harper soon provided that. Like a wrestling heel, happy to take on the cheers and jeers, Harper marched out to the outfield and in a theatrical swoop, bowed before the Philadelphia contingent who had come down to cheer him. Forget that he was in his old stadium, he had moved past that now. He was in Phillies red, not Nats red.
In the sixth inning, Harper laced an RBI single and found himself on second base. With his new best friends in the Phillies dugout, he offered his team a cute wave. But it was also a cheeky goodbye to the Nationals.
MOOD pic.twitter.com/gKgfMf33LZ

— Philadelphia Phillies (@Phillies) April 3, 2019
And then, pulled from some sports movie, Harper launched a massive home run deep into the D.C. night sky. Would he be like a striker in soccer, who shows respect for his former club by refusing to celebrate after a goal?
Hell no. This was a definitive stamp, from which there would be no coming back. Harper flipped his bat -- end over end, about six times in total -- toward the Nationals dugout.
FLIP. FLIP. FLIPADELPHIA. pic.twitter.com/6fNdWIA4vF

— Cut4 (@Cut4) April 3, 2019
The lines were drawn. Harper's blast sent the Nationals fans for the exit and the end of the game saw a stadium filled with Philadelphians gloating throughout the stadium.
And now? Now we have a rivalry. I haven't heard the sports talk radio in Washington today, but I would imagine the callers are incensed. Nats fans are surely planning pilgrimages to Philadelphia later this summer and will be bringing their own signs. I mean, if Harper was "traitor" before last night's emphatic flip, what do Nats fans think of him now?
April 3, 2019
Meanwhile, Phillies fans can gloat -- they are undefeated and the team has coalesced behind their new savior, who is happy to plunge the dagger into his former team. Every series between these clubs will be must-watch television. The players won't like each other and will want to show up the other team. The fans won't like each other, either. Each matchup will feel like a postseason series because far more than a single game in the standings, civic pride will be on the line.
It's the exact kind of thing baseball needs. Hopefully Kris Bryant noticed and, after calling St. Louis boring this winter, will show up for the first Cubs-Cardinals game in St. Louis and walk out to the outfield and do a spit take with a mouthful of toasted ravioli. Maybe the Mariners can start their own beef with the Toronto fans that come down from across the border. But it won't happen in a single evening. Only a player as happy to live in the moment and play the part of the gleeful villain like Bryce could do that.
Baseball has its newest rivalry. Get excited.
Michael Clair writes for MLB.com. He spends a lot of time thinking about walk-up music and believes stirrup socks are an integral part of every formal outfit.
Teams in this article:
Players in this article:
Topics in this article: