Phillies prospect Mickey Moniak celebrated a win on Wednesday with a little bowling celebration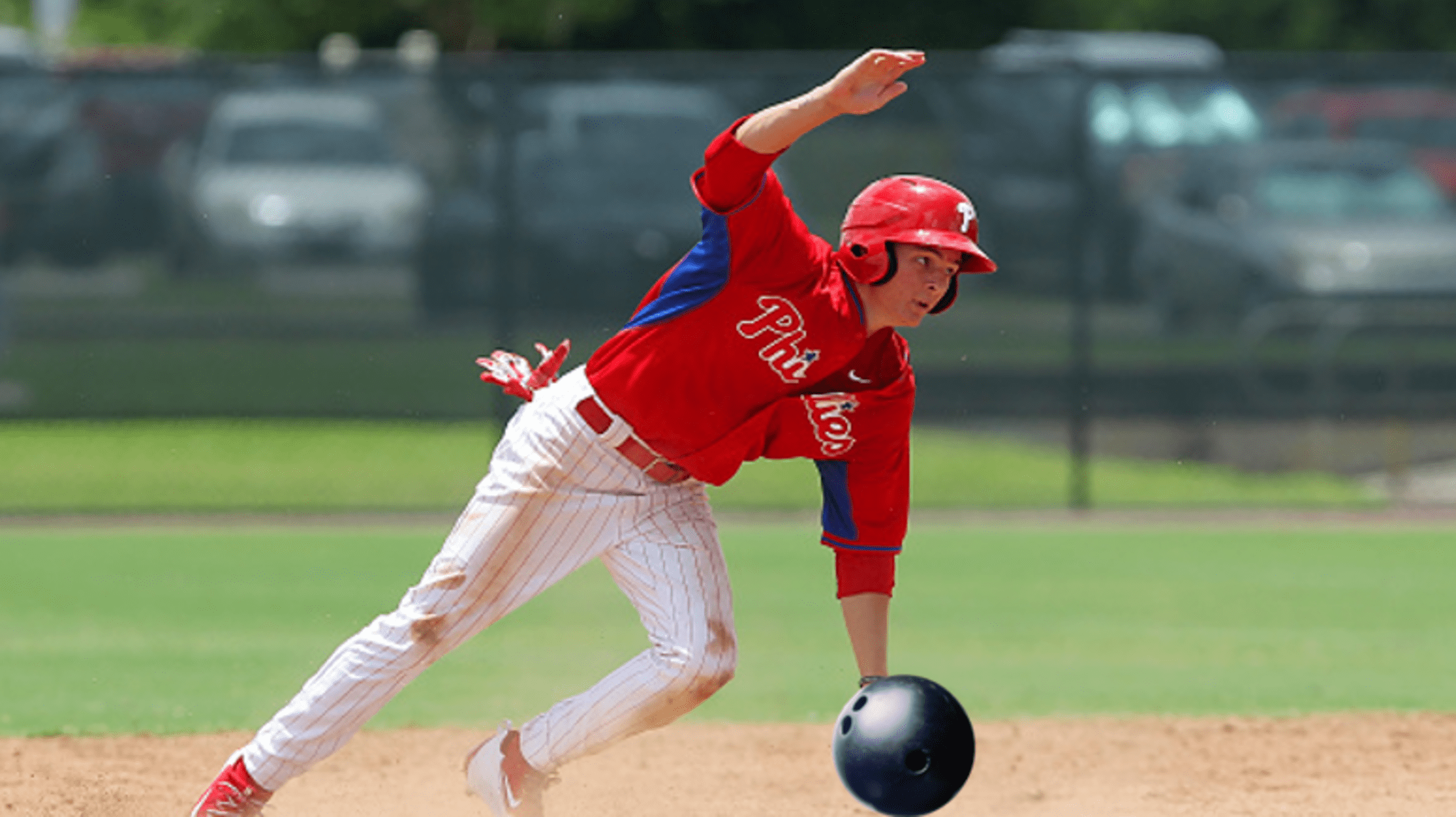 By now, we're all familiar with Mookie Betts' escapades in the world of competitive bowling, but it's looking like another professional baseball player is hitting the lanes. Phillies outfield prospect Mickey Moniak -- the first pick in the 2016 MLB draft -- seems to be getting in on the act as well.
Last night, after the Lakewood BlueClaws' 6-4 victory, Moniak and his outfield crew -- Emmanuel Garcia and David Martinelli -- engaged in a little bowling celebration.
7-10 split? No problem #WeBowlToo @DMartinelliJr pic.twitter.com/Z3ya8m6frm

— Mickey Moniak (@MickeyMoniak) June 8, 2017
That's a very impressive shot right there from Mr. Mo. To get the 10 pin to sway and wobble into the 7 pin like that takes a bunch of practice. Makes you realize why the Phils were willing to snag Moniak with the first overall pick. The only thing missing from this bit is a demonstrative "WHO DO YOU THINK YOU ARE I AM" Pete Weber style.
It seems as if earlier this week, the BlueClaws outfielders tried their hand at a little football as well. Not sure I'd run the flea flicker on first and 10, but I'm not gonna tell that to the first overall pick.

Aggressive play call? Maybe. Did the claws win? Yes they did. #FleaFlicker pic.twitter.com/R813F2fRva

— Mickey Moniak (@MickeyMoniak) June 3, 2017
We've seen some decent post-game victory celebrations from big league outfielders recently, but I absolutely love how elaborate these are. Mickey Mo and his fellow BlueClaws should keep the shenanigans going, and I've got a google doc full of ideas if the BlueClaws start running out of stuff.