A Minor League game was delayed because a cat wandered onto the basepaths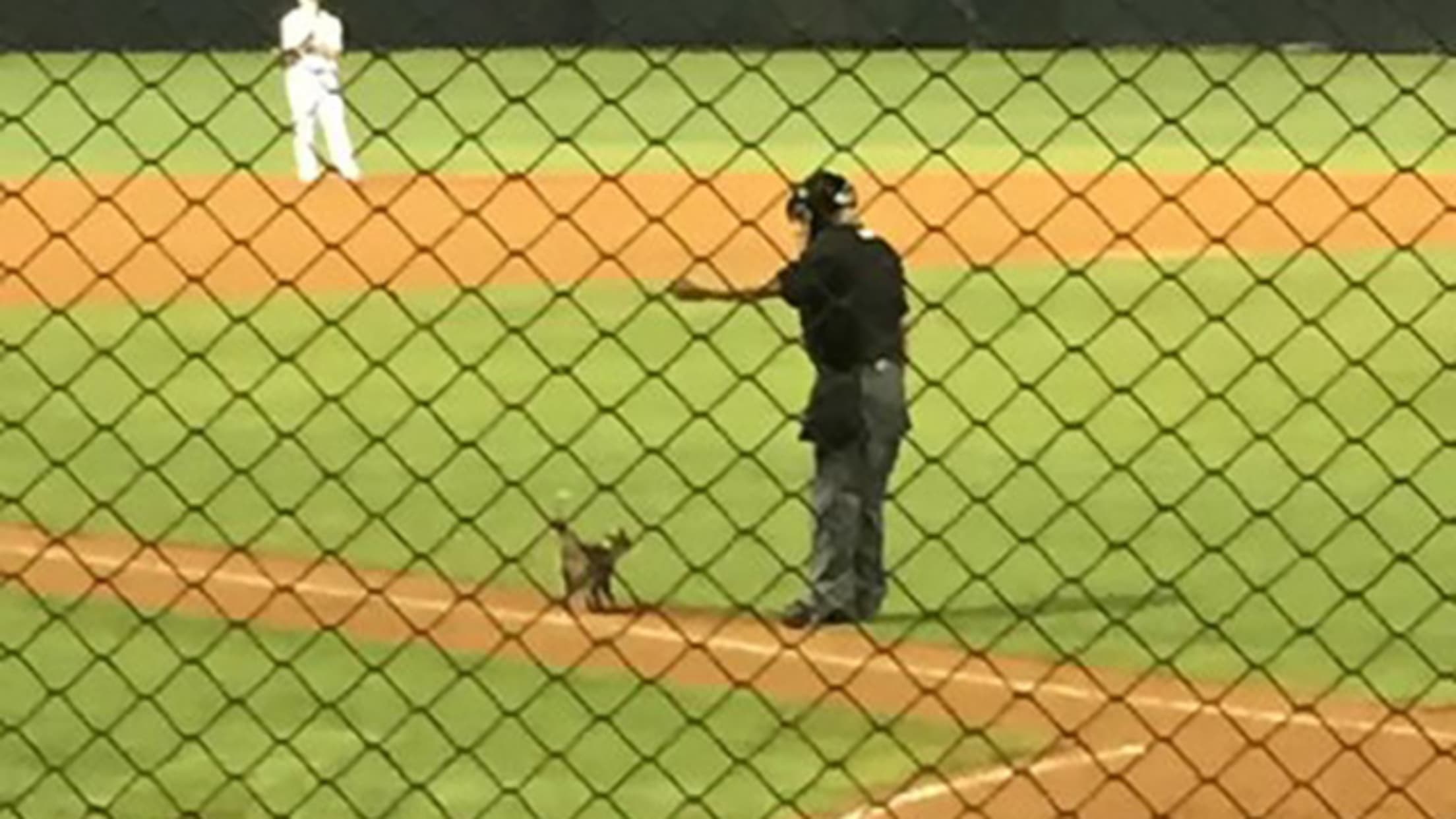 Baseball is a great sport, we all know it. And by we, I mean you, me and every other member of the animal kingdom.
Ducks love baseball, bears love baseball, and now, after a Class A MiLB game on Thursday night between the Jupiter Hammerheads (affiliates of the Marlins) and the Lakeland Flying Tigers (affiliates of the Tigers), we can confirm that even cats love baseball. Just ask this special guest:
The @LkdFlyingTigers go from "no-hitter to no-litter" when cat interrupts the game. https://t.co/7oMMBlAo6Y #Tigers pic.twitter.com/59wmA9mAHK

— Minor League Baseball (@MiLB) April 15, 2016
Rain delay, check; smashed lights from foul ball delay, check; cat on the field delay, check. Oh @MiLB... pic.twitter.com/47Q8gCrHPt

— MJ * Four Seam Images (@mikejanesphotog) April 15, 2016
Can you blame this cat? She clearly just wanted to get closer to the action. As MiLB.com's Josh Jackson reports:
Was it pure coincidence that Henley the Eighth made her appearance a half inning after No. 16 Miami prospect K.J. Woods singled off right-hander Willy Paredes to end the Lakeland staff's chance for a no-hitter?

"I think she was excited about it," [Flying Tigers assistant general manager Dan] Lauer said. "It was a combined no-hitter, of course, because of the rain delay [in the fourth]. We went from no-hitter to no-litter."
Yes, that's right -- our feline friend waited through a rain delay just to see if her home team could pull off a combined no-hitter. She's obviously a very serious fan. She even lives in the stadium!
"She lives in the outside part of the stadium where the grounds crew shed and office are, [said Lauer]. She's got a box with towels where she sleeps and where she nurses her kittens. They've got food and water and everything. The grounds crew takes care of her. There's a litter box she uses out there …

"She's named Henley the Eighth because she's the eighth stadium cat that has been there ... Apparently, there's a whole history of animal mascots that used to be at the park, and there used to be a donkey at some point."
Um, we humbly request a baseball buddy movie starring Henley the cat and her baseball burro.