Chris Colabello turned down his teammates' offer of $15,000 to eat 8 pounds of mac 'n cheese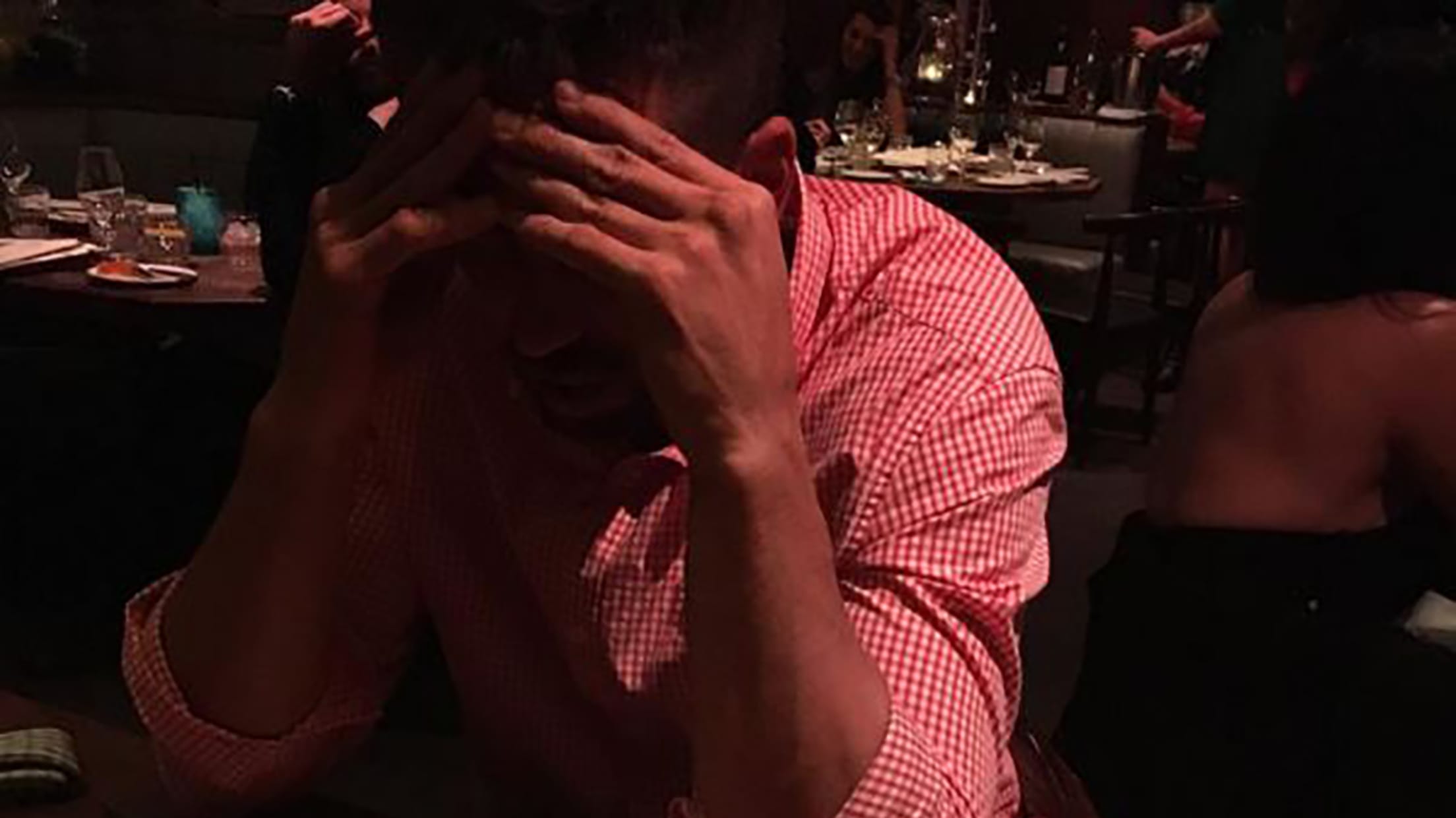 (Clair, Michael)
You sit down to a nice dinner. Eight pounds of lobster mac 'n cheese is placed before you. You:
1. Take a spoonful and pass it around the table. This is what it's there for.
2. Dive right in -- face first. You're in full animal mode now and you can't help yourself. All that mac 'n cheese is for you. You and you alone!
3. See if you can convince your friends to bet you $20 to eat all of it before you dive in head first. After all, that's a win-win for you!
Oddly enough, that wasn't Blue Jays first baseman/outfielder Chris Colabello's reaction. When out to dinner with his teammates, Jose Bautista and Co. offered up $15,000 for Colabello to take down the entire dish.
He considered it. He looked at it. He thought about it. And we know this because Jose Bautista followed the action every step of the way on Instagram.
Sadly, despite Kevin Pillar showing up to egg him on, Colabello never did it.
If the offer's still on the table though, I'll fly over and try my hand at it.
(h/t SB Nation)
Teams in this article:
Players in this article: