This fan is wearing a Nolan Ryan jersey, and to his right: the real Nolan Ryan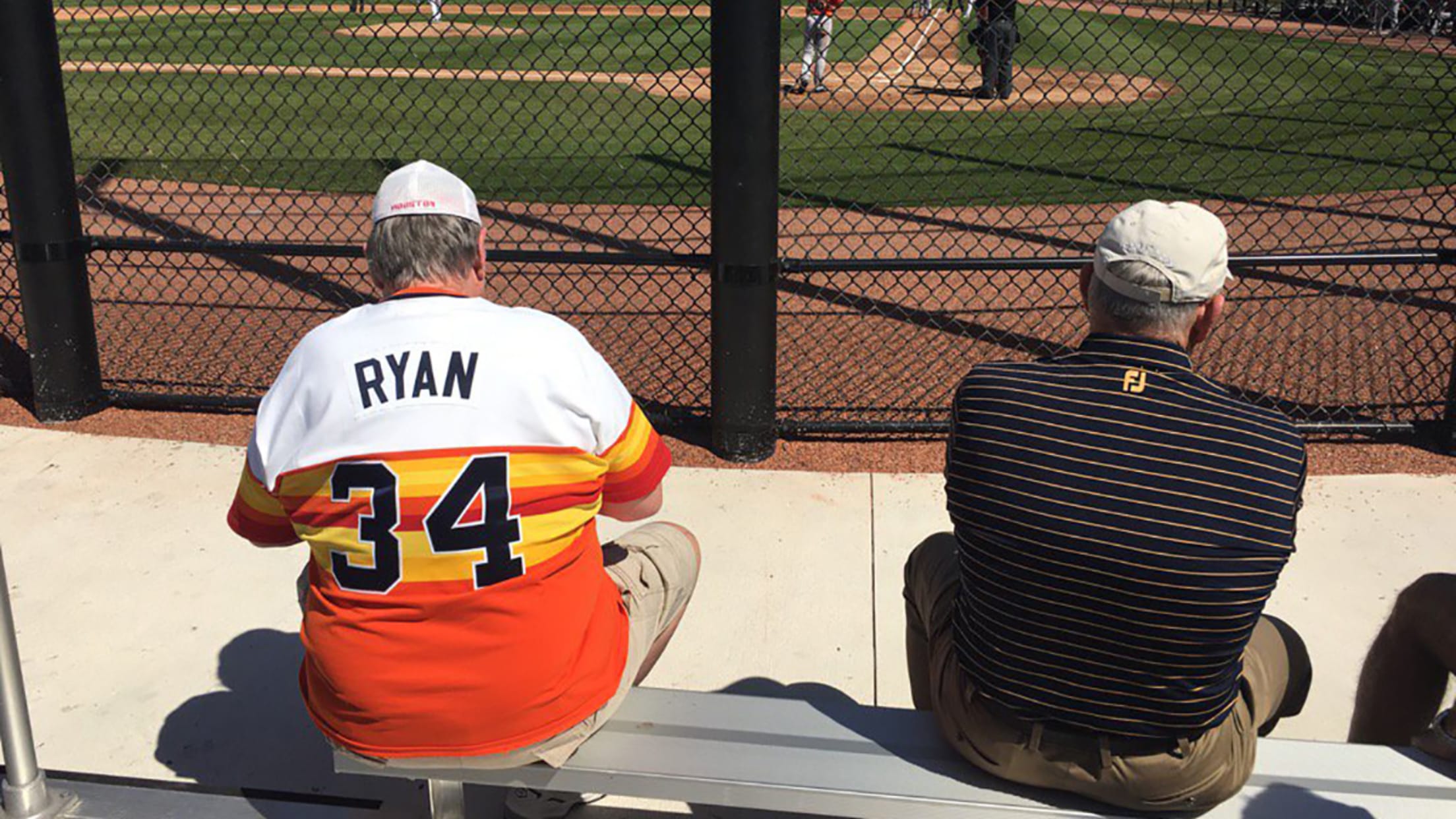 In 1995, Joan Osborne asked us, "What if God was one of us? Just a slob like one of us? Just a stranger on the bus, trying to make his way home."
For many Texas baseball fans, she may as well have been asking about Hall of Famer and all-time strikeout leader, Nolan Ryan. With the Ryan Express at Astros camp on Wednesday, MLB.com's Brian McTaggart spotted one fan wearing Ryan's rainbow-colored Astros uniform that was faced with the most metaphysical of questions.
I wonder if this guy knows he's sitting next to the real Nolan Ryan? pic.twitter.com/9dzLmHYMtW

— Brian McTaggart (@brianmctaggart) March 22, 2017
Turns out, the fan did know it was the Hall of Fame hurler. According to Reid Ryan, the Astros' president of business operations and Nolan's son, he first met the Astros fanatic at the Houston College Classic a few weeks back. Not only did this man get to ingratiate himself with the Ryan family, it turns out his last name is also Ryan. Small world.