Bryce Harper forgot he won a Home Run Derby as an 11-year-old, but the internet has receipts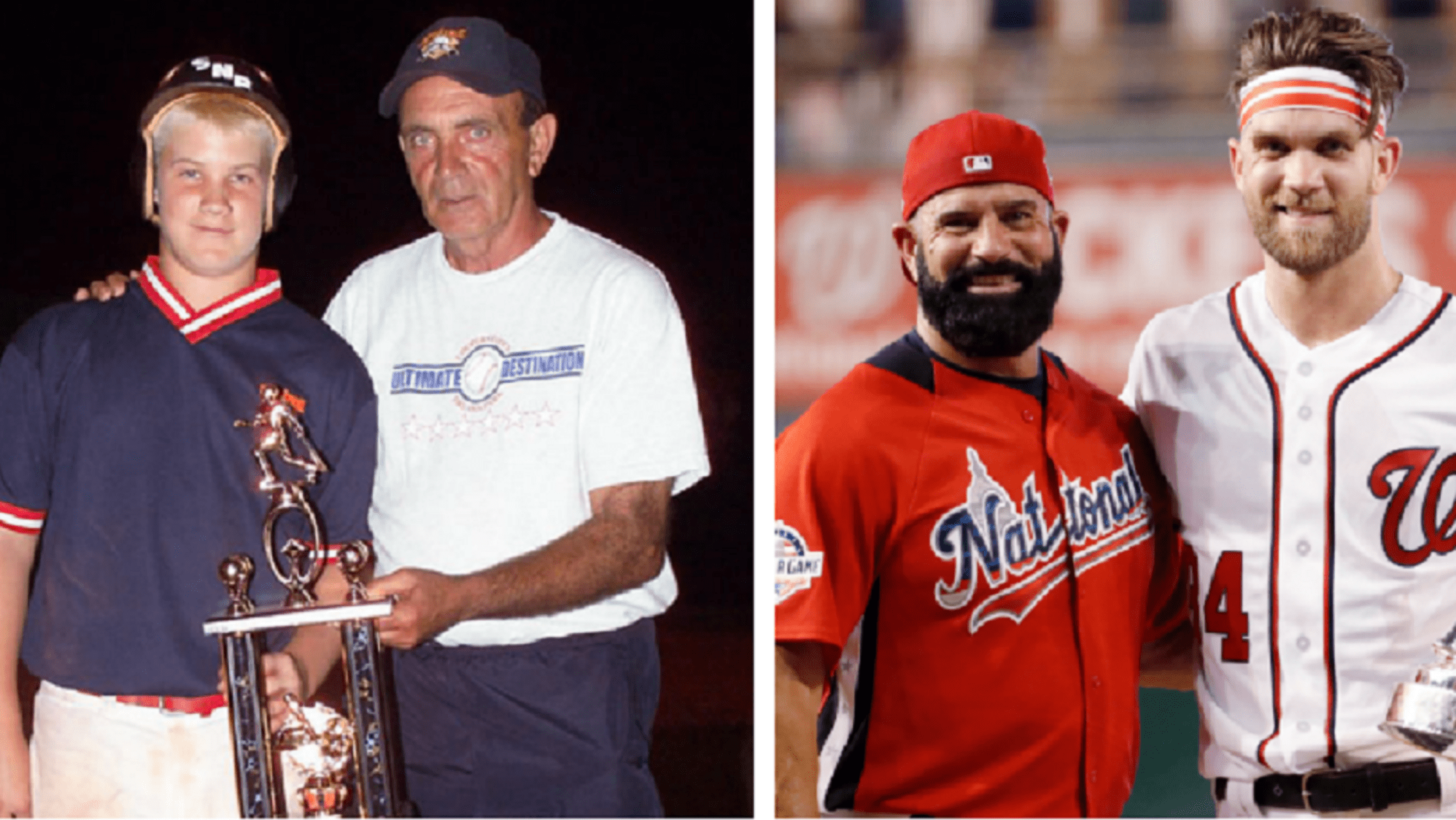 Bryce Harper put on a show on Monday at Nationals Park, delighting the thousands of hometown fans in attendance by winning the T-Mobile Home Run Derby with a last-minute power surge. He toppled the Cubs' Kyle Schwarberin dramatic fashion by hitting nine homers in his final 50 seconds:
The Greatest Comeback in Sports History.

Don't @ us. pic.twitter.com/5pbtXoCMSf

— Cut4 (@Cut4) July 17, 2018
It was the result of some clutch swings by Bryce and some even more clutch pitching from his father, Ron Harper, who served them up like a champ. After the post-Derby furor died down, the pair spoke to the media ... where it became apparent that this was not Harper's first Derby championship. He only thought it was his first:
Bryce Harper: Looking out at my dad sitting there, one ball, one strike, one ball, one strike, and bam, hit eight in a row. And it was like, here we go, we're rolling. We've talked about it in the off-season where we went to the high school field in Vegas, and we've sat there and I've hit 14 in a row on the street or something like that. And it's like, okay, if we get in the Derby, we're going to win this thing.
I know we've talked about that for a long time, and we were able to do that tonight and get 18 with 30 seconds left. Wow, that was pretty awesome.
Ron Harper: That's pretty cool. I was thinking the same thing. We've seen it. We know you can get on that kind of a roll, but I said to him -- he played in a lot of tournaments and there's one in Cooperstown, Dreams Park. They bring in a hundred teams every month or every week, and these guys, they play a boatload of games. And it's from ages 10, 11, 12, or something and he won the 12-year-old home run contest at 11, and that's when I told him, I loved what I just saw --
Bryce Harper: I forgot. That question -- (laughter).
Ron Harper: Forgot it.
Bryce Harper: Totally forgot that. That was pretty cool, too.
Ron Harper: It was a 12-year-old, and he won it, King of Swat or something, it's called. I told him, you were that guy tonight.
Bryce Harper: There you go.
It's definitely a thing that happened when Harper was an 11-year-old, as Yahoo! Sports' Jeff Passan reiterated after Monday's events:

Bryce Harper's dad had to remind him he won a home run-hitting contest held annually in Cooperstown called the King of Swat when he was a kid. Was curious if there was any evidence of it, and the Internet never fails to provide.

Meet 11-year-old Bryce Harper. pic.twitter.com/sZU1cTMRtT

— Jeff Passan (@JeffPassan) July 17, 2018
From hitting homers as a kid to hitting homers as an adult (and a seven-year MLB veteran at the age of just 25), Bryce can rake.
Teams in this article:
Players in this article: