Photo of the Day: The sun sets on beautiful Kauffman Stadium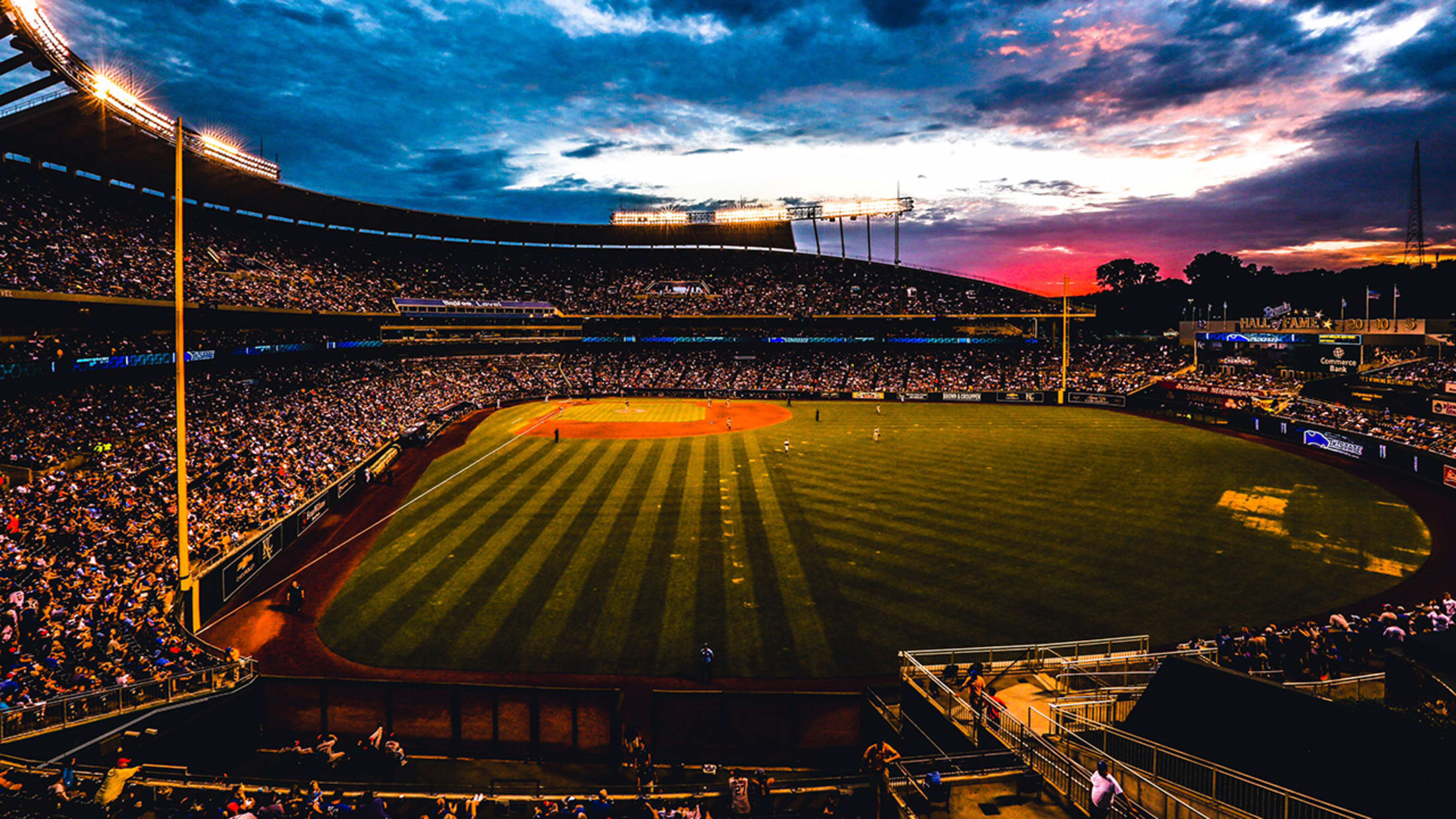 Baseball's got a lot going for it, aesthetically. It's undeniable: There's just something about the bright green grass, the impeccably white lines, the beautiful geometry of the diamond. Also undeniable: There's nothing quite like a perfect summer sunset, as light fades and colors swirl together.
Bring baseball and a perfect summer sunset together? You get something amazing -- like the above photo of Kauffman Stadium during last Friday's Astros-Royals game. Look on it and be glad, and then thank the heavens there are no terrifying garden gnomes waiting outside in the parking lot.