Sean Doolittle and his girlfriend are very ready to see 'Rogue One'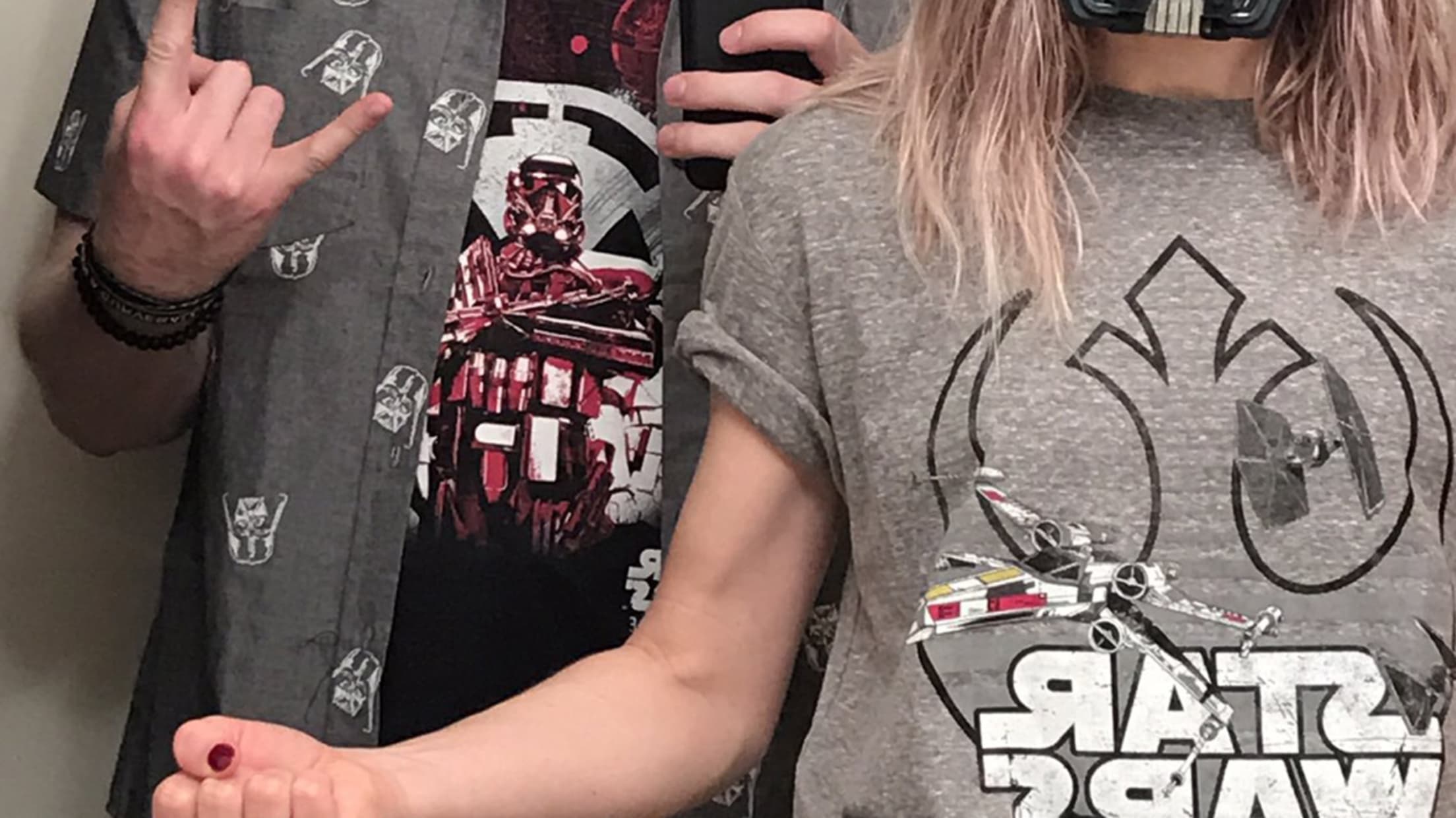 A couple of indisputable facts about A's reliever and all-around stellar boyfriendSean Doolittle:
1. He is a master of the dark arts of social media.
2. He really, really, really loves Star Wars.
So, with the newest entry into the Star Wars canon, "Rogue One: A Star Wars Story," hitting theaters on Thursday night, you could be assured of two things: Doolittle was going to be there, and he was going to deliver a truly stellar tweet.
we're ready to have some star wars rogue fun let's gooooo pic.twitter.com/tA5gkNQQtV

— Obi-Sean Kenobi Doolittle (@whatwouldDOOdo) December 16, 2016
[pushes up glasses] For those keeping score at home, that's Doolittle's girlfriend Eireann Dolan in a K-2SO mask, while Doolittle embraced his inner dark side and went with an Imperial Stormtrooper helmet. Maybe they can bring Buck Showalter along for Episode VIII.
Teams in this article:
Players in this article: