Photo of the Day: The Pirates' snow-covered field is an idyllic winter wonderland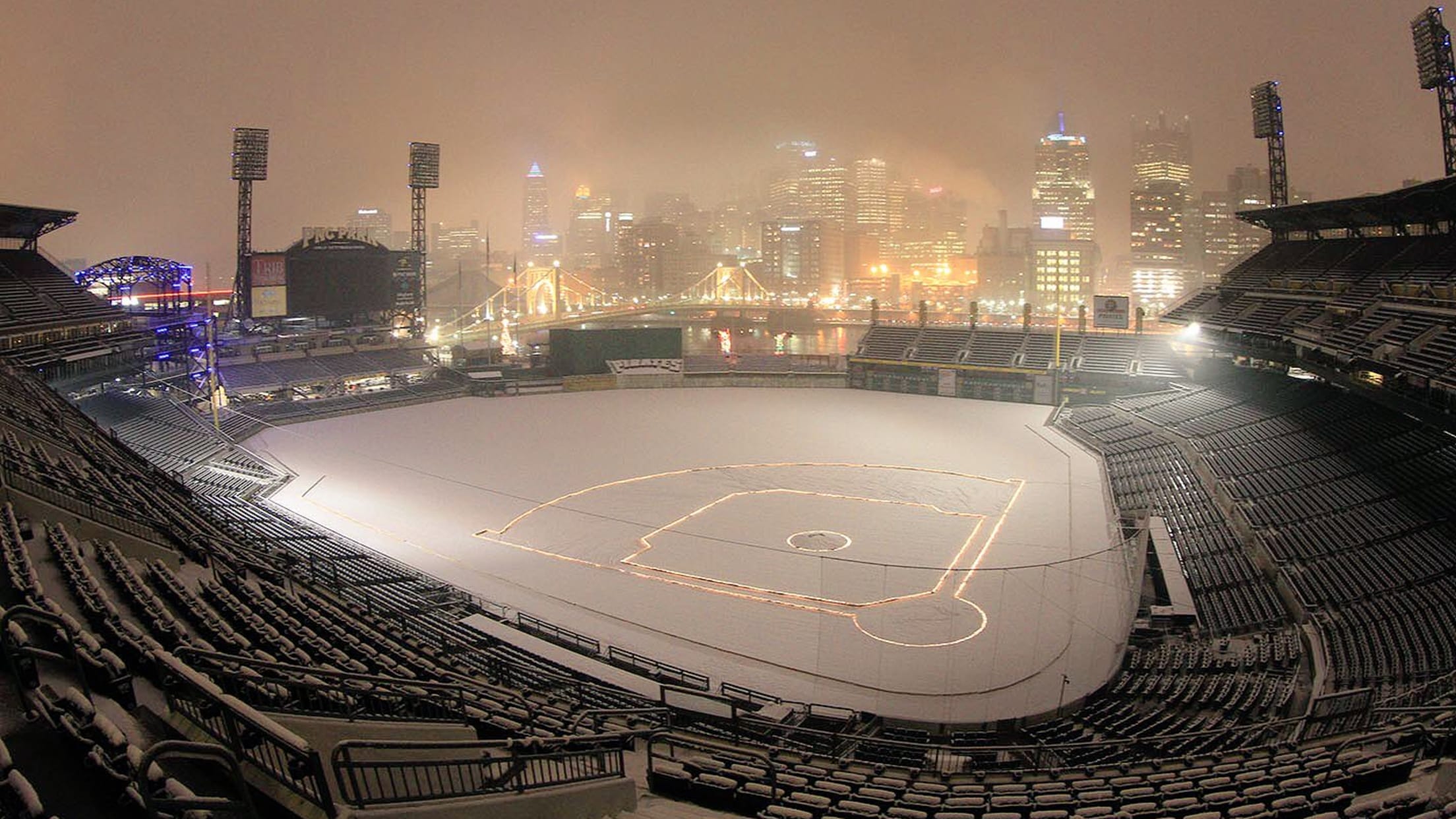 There are few better sights in the summer than a baseball field. The fresh cut grass, deep brown infield and the crisp geometry of the chalk lines all add up to image perfection. Turns out, it's the same case in the winter -- especially when there's snow on the field.
Just look at what the Pirates captured on Tuesday night. There's the Clemente Bridge and downtown Pittsburgh, visible through a thin layer of fog. And then -- what's this -- the infield lit up with Christmas lights? Oh my (Stargell) stars and garters.
Offseason beauty. 😍 pic.twitter.com/dJdhArudgf

— Pirates (@Pirates) December 14, 2016
The Pirates aren't the only ones taking advantage of the winter wonderland. The Mariners showed off a snowy Safeco late last week: