The 'Chipper rescues Freddie' bobblehead is finally real, and it can soon be yours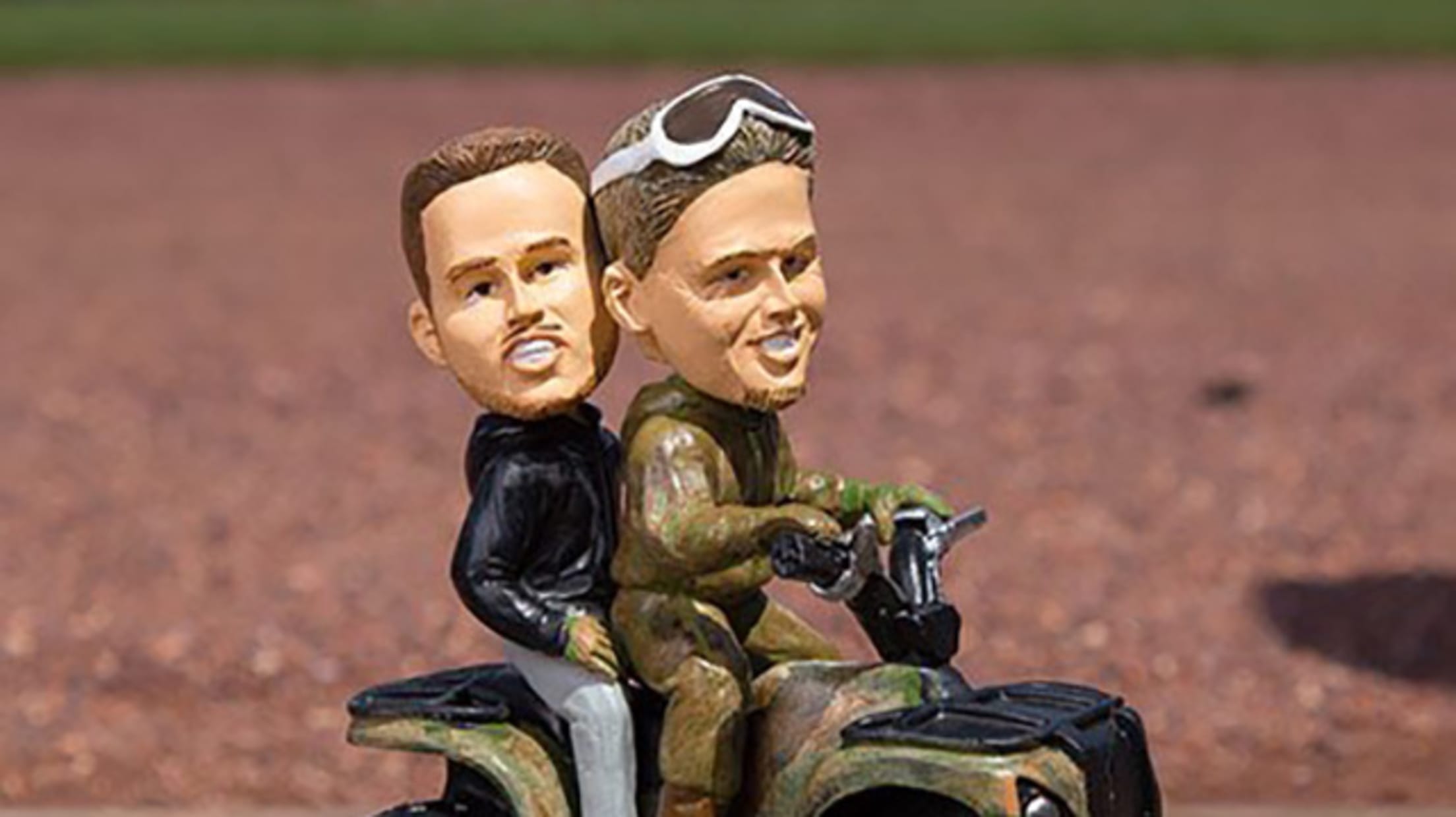 Let me tell you a story. Once upon a time -- specifically January, 2014 -- a Braves first baseman named Freddie Freeman got stuck in a traffic jam/snowstorm in Atlanta. He tweeted his distress, hoping someone would hear him, and lo and behold -- a knight in camo armor came to his rescue.
Thank goodness for @RealCJ10 ! Saved me on a 4 wheeler! pic.twitter.com/ljXDEULJC9

— Freddie Freeman (@FreddieFreeman5) January 29, 2014
They made it home safe and sound! #thankful @RealCJ10 @FreddieFreeman5 pic.twitter.com/KBO59VL1HU

— Taylor Jones (@lilgeorgiapeach) January 29, 2014
OK, it's unclear why Chipper Jones thought that forest camo would help hide him from the yetis or whatever that were prowling around in the snow, but nevertheless, this valiant moment deserves to be commemorated with a statue. Or maybe thousands of small statues.
Luckily, the Braves understand this and will give out "Chipper rescues Freddie" bobbleheads on May 28, and they are very true to life:
Chipper: 🎶 "I can be your hero, Freddie."🎶 (probably)

Chipper rescues Freddie bobblehead, May 28th! pic.twitter.com/Q60O3Sl4Ft

— Atlanta Braves (@Braves) April 29, 2016
Even Chipper agrees:
Not a bad likeness. Seem to recall us looking a bit chillier than that though! #we'rethereman pic.twitter.com/n8qAFG2dLW

— Chipper Jones (@RealCJ10) April 29, 2016
You can also use it to explain to your best friend why one of you needs to buy a camo snow suit for Halloween this year.
Teams in this article:
Players in this article: