In Kansas City, Eric Hosmer might be more popular than Justin Bieber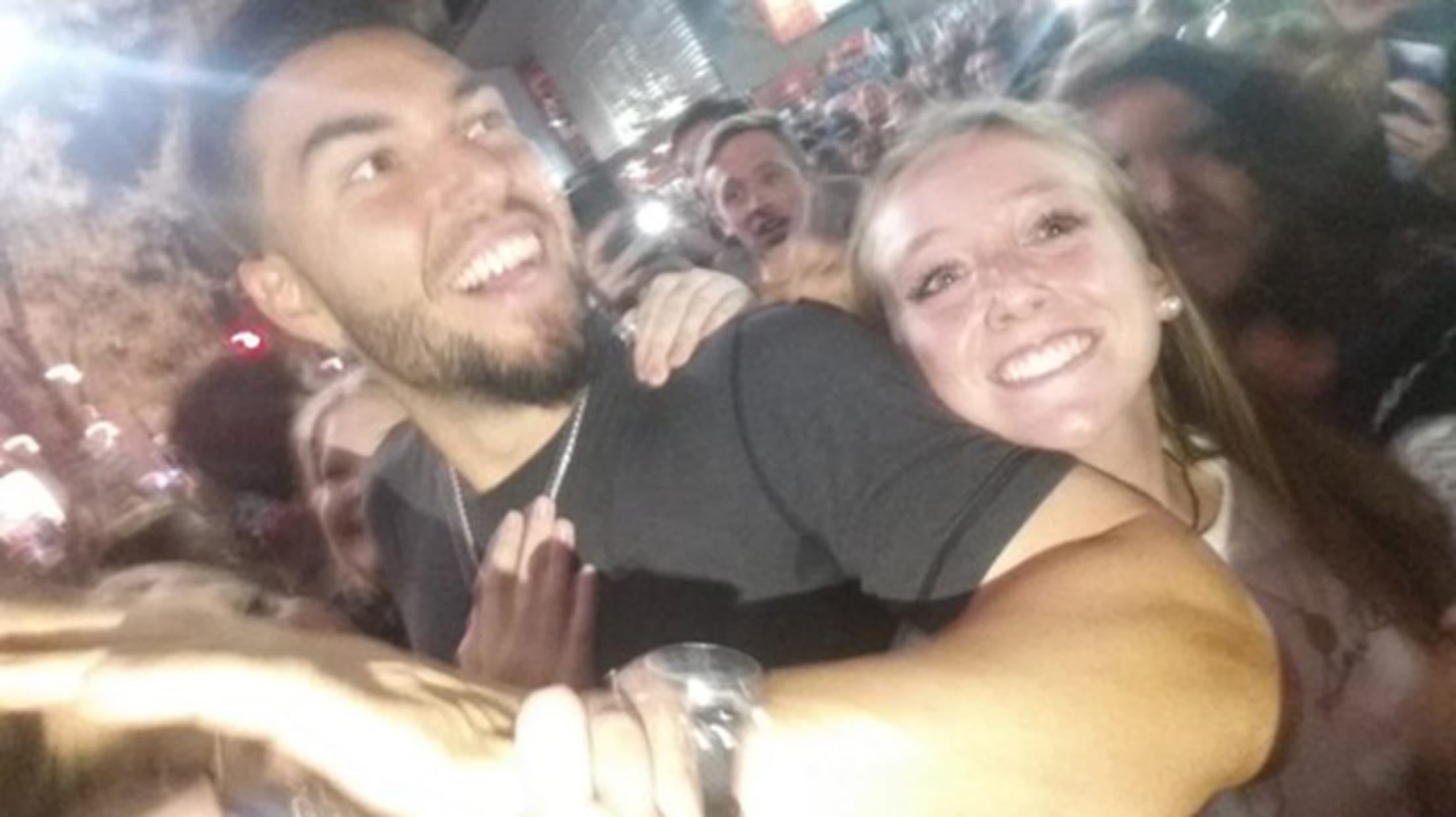 Last night, Justin Bieber had a concert in Kansas City. That's cool, we guess, but if the crowds in the streets after the show are anything to go by, there was a much bigger star in the area. That's right, ladies and gentleman - Eric Hosmer was there:
When Hosmer walks out of the Justin Bieber concert... pic.twitter.com/8jioeazn8j

— Kirsten (@KeepUpWithKP) April 7, 2016
Last year, the Royals won their first World Series since 1985, with one of the most memorable moments being Hosmer's mad dash home. Obviously that's way more exciting that listening to some Canadian kid apologize to you. Just look how amped his fans are!
I also met Eric Hosmer tonight 😍😊😊 pic.twitter.com/GM1Onlxquo

— Elizabeth Ann (@elizabethwdfrd) April 7, 2016
Tweets by _maisiethompson
JB and Hosmer in one night 😍😍💙 @justinbieber @TheRealHos35 pic.twitter.com/eiLqJiPou4

— lyss🦋 (@alyssa_jensen21) April 7, 2016
Y'all I got to hug Eric Hosmer😭😭😭 pic.twitter.com/O39oAykfFX

— taylor Radke (@taylorRadke) April 7, 2016
sorry about all my snapchat posts cause of JB, but I'm not sorry we got this close to Eric Hosmer pic.twitter.com/l2oDZSod59

— ris (@BowmanMarissa) April 7, 2016
Even Biebs is a Royals fan. See?
HE WORE A ROYALS JERSEY AND HOSMER WAS AT THE SHOW
LET'S GO ROYYYAALLSSS 👏🏼👏🏼👏🏼👏🏼👏🏼💙 #PurposeTourKansasCity pic.twitter.com/qSePrktdvL

— ana marissa ♡ (@Ana5HBiebvato) April 7, 2016
But Hosmer wasn't alone. He also brought Alex Gordon and Wade Davis:
Next to Royals crew at concert! Who knew Gordon, Hosmer, and Davis ❤️'s Biebs! 💙 only one to get a pic💁🏻 @Royals pic.twitter.com/HWWeaWj8NZ

— Audrey Schank (@AudreySchanksta) April 7, 2016
And apparently, the adoring crowd was all part of Gordon's plan:
Gordo on Hoz getting swamped by fans after Bieber concert: "We sent Hoz out first, then we followed behind. He took one for the team."

— Jeffrey Flanagan (@FlannyMLB) April 7, 2016
Teams in this article:
Players in this article: