Marlins staffers wore 'Legends of the Hidden Temple' tees for the first 'Clubbie Olympics'
The Marlins' Spring Training routine was interrupted briefly on Thursday morning due to the opening ceremonies for the first "Clubbie Olympics" on Field 2 at the Roger Dean Stadium complex. It was a competition featuring the clubhouse attendants -- the "clubbies" took part in a series of drills, to the amusement of the players, coaching staff and the front office.
Among the participants were Dan Budreika (the new Major League video coordinator), Michael Diaz and Domenic Camarda (the home clubhouse assistants) and Dan Bouchillon (visiting clubhouse assistant).
Marlins right-hander Tom Koehler introduced each event and the scoring system.
One drill involved catching pop flies flung from a machine. In this competition, the clubbies wore catchers gear, squatted behind the plate, and attempted to flag down each pop. Points were awarded for catches made.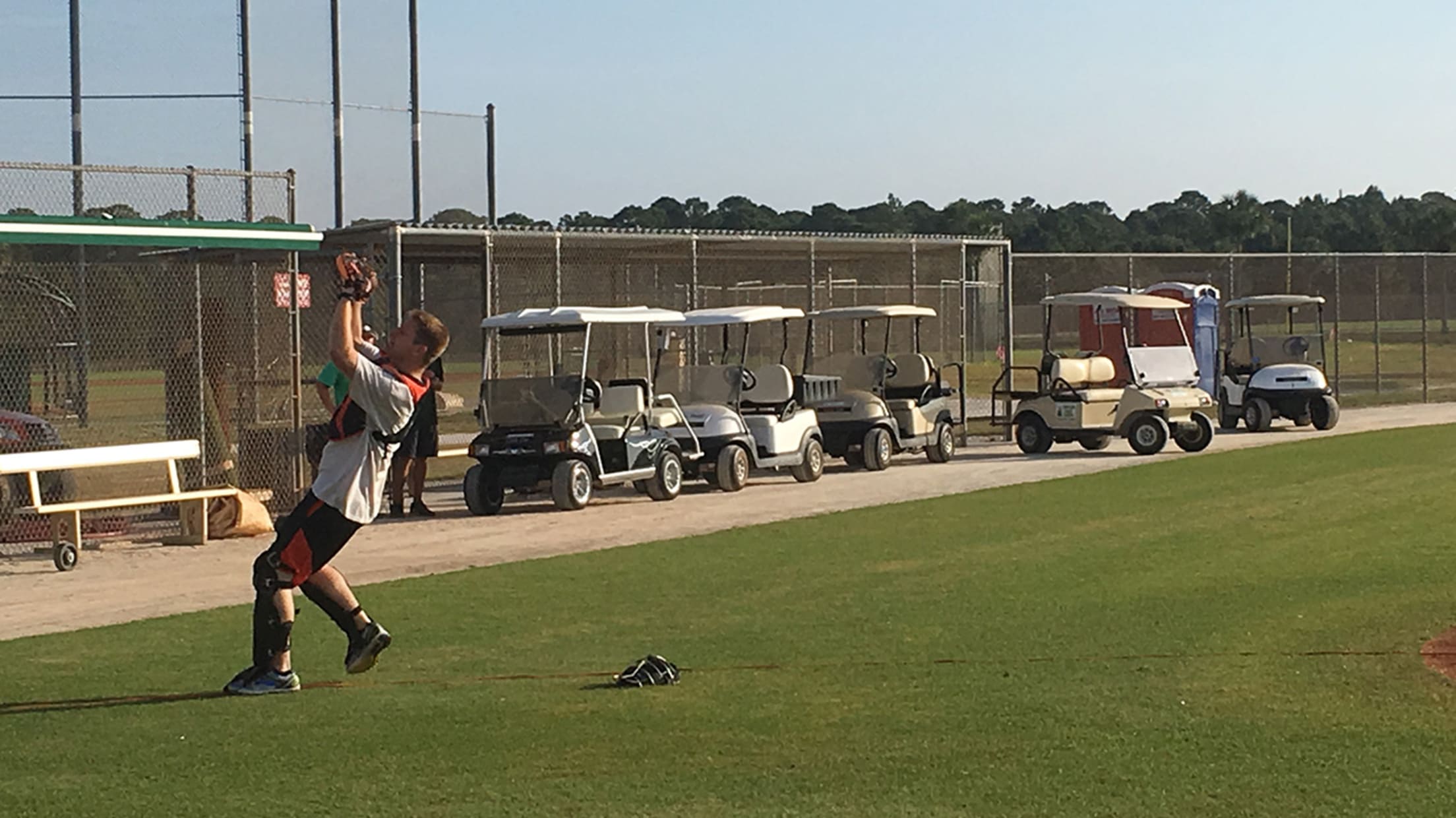 They probably got some style points as well. Just look at those "Legends of the Hidden Temple" T-shirts: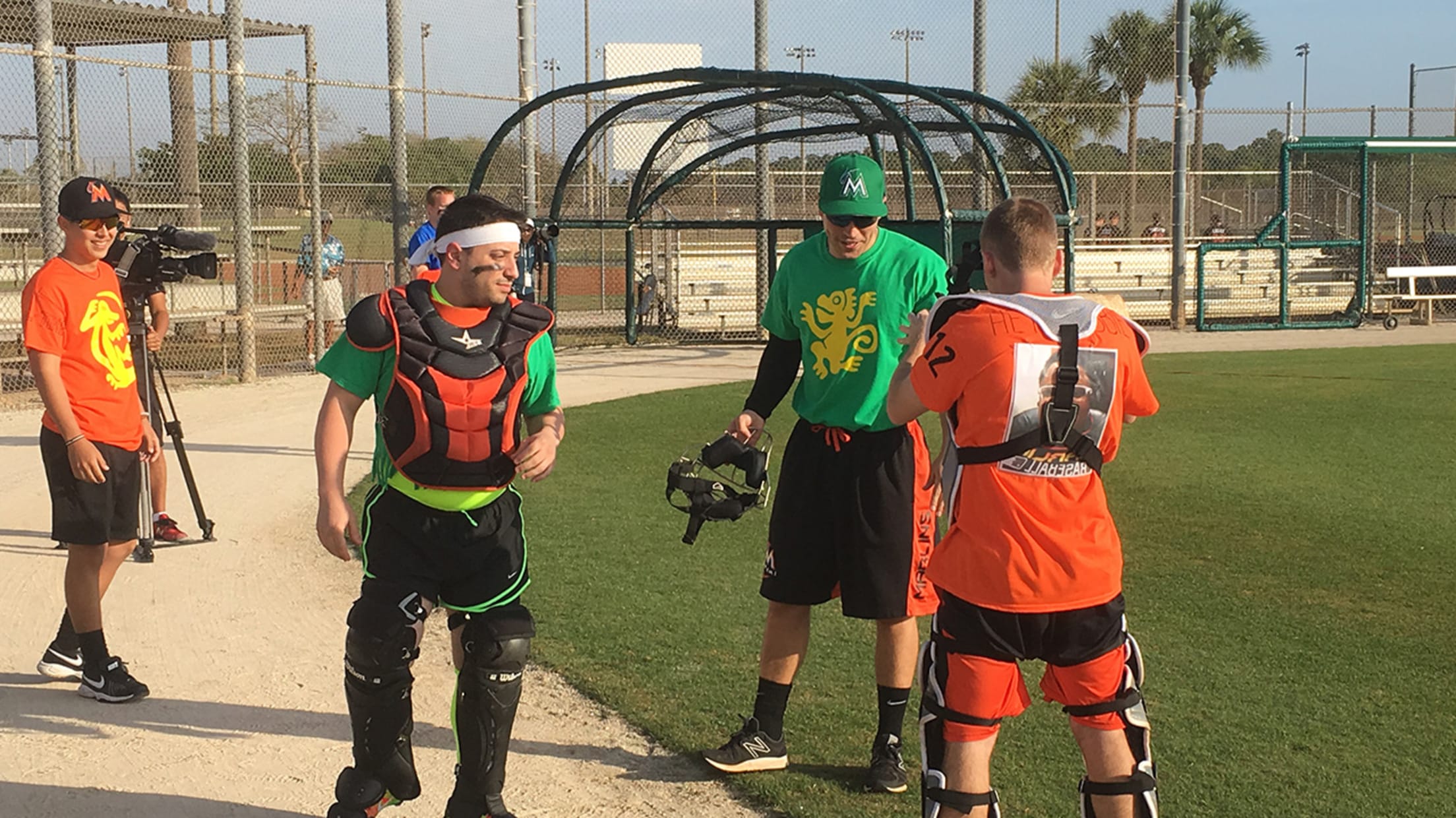 The second event was hurling a water cooler, filled with ice, as far as you could from home plate toward first base. Each measurement was marked by a baseball.
Capping the morning was a relay throw from the outfield competition, which had players scrambling on some missed throws.
Overall, the first day of the first Clubbie Olympics went well. Supposedly, two more days are scheduled.
"We got through it with no issues," Marlins president of baseball operations Michael Hill said.
"It was good," said manager Don Mattingly. "We were going to do a little talent show [as well], but it got late."