The Royals visited the White House, and President Obama suggested they up their nickname game
The last time Royal(ist)s invaded the White House, James Madison was president and it was the War of 1812. That particular visit did not go so well. But on Thursday, the Royals who stopped by 1600 Pennsylvania Avenue were of a decidedly friendlier sort:
And ready to pose with some presidents:
When you win the World Series, you get some pretty sweet hardware: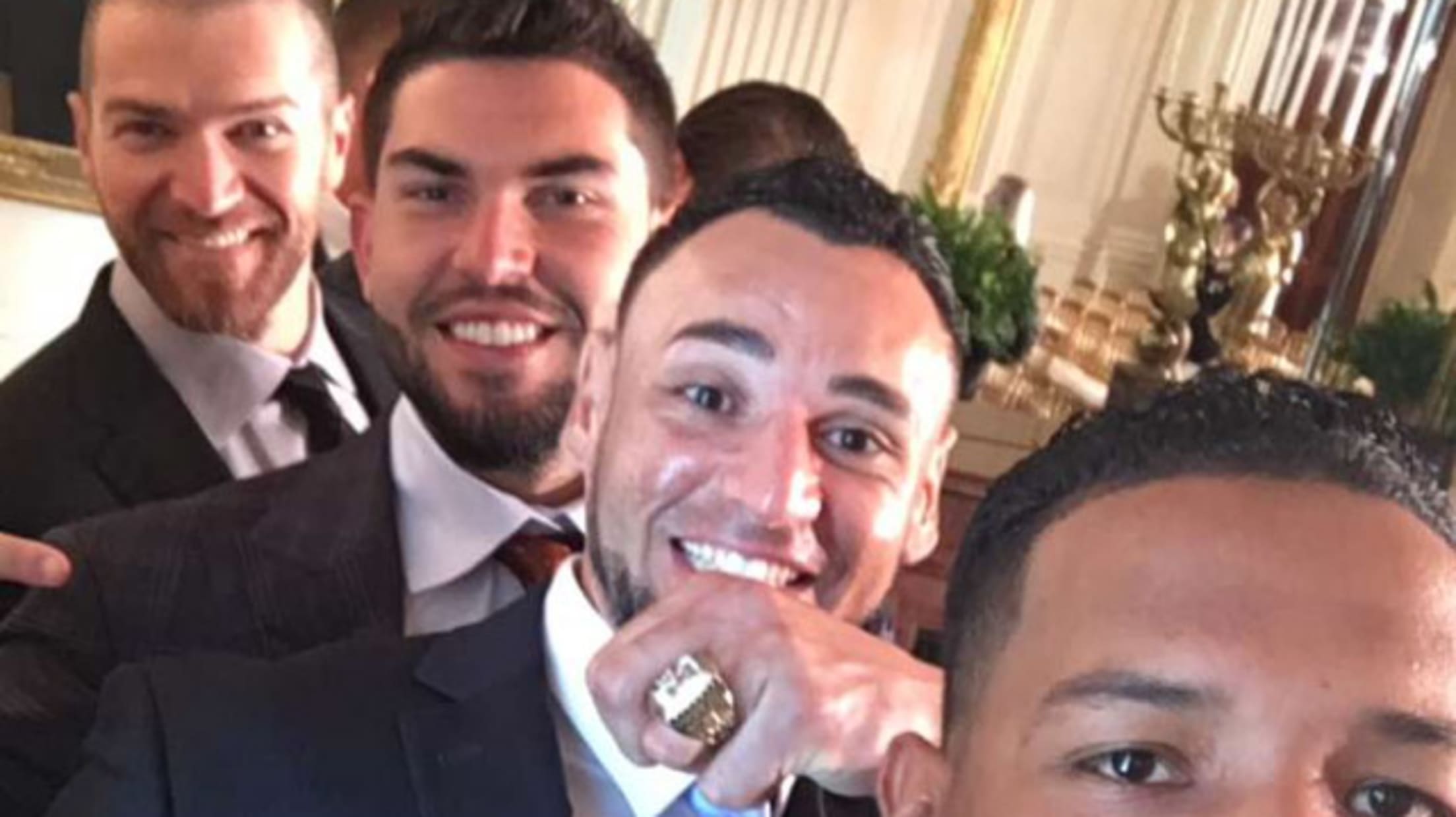 Traditionally, you also get to visit the White House and meet the sitting president. The Royals were definitely excited:
And certain members of the Obama administration demonstrated their enthusiasm sartorially:
Never been a better day to rock my #Royals socks. @POTUS will welcome the Champs to the White House later today. pic.twitter.com/hODMLXyOxd

— J Earnest (Archived) (@PressSec44) July 21, 2016
Turns out it was a great day for press secretary and noted Royals fan Josh Earnest to rock his KC socks, because there were some special guests at his morning briefing:
The guys set up a surprise visit to diehard #Royals fan, @PressSec's morning briefing! #ForeverRoyal pic.twitter.com/Kcj7NEu9mR

— Kansas City Royals (@Royals) July 21, 2016
The Royals also made sure to thoroughly document their White House tour: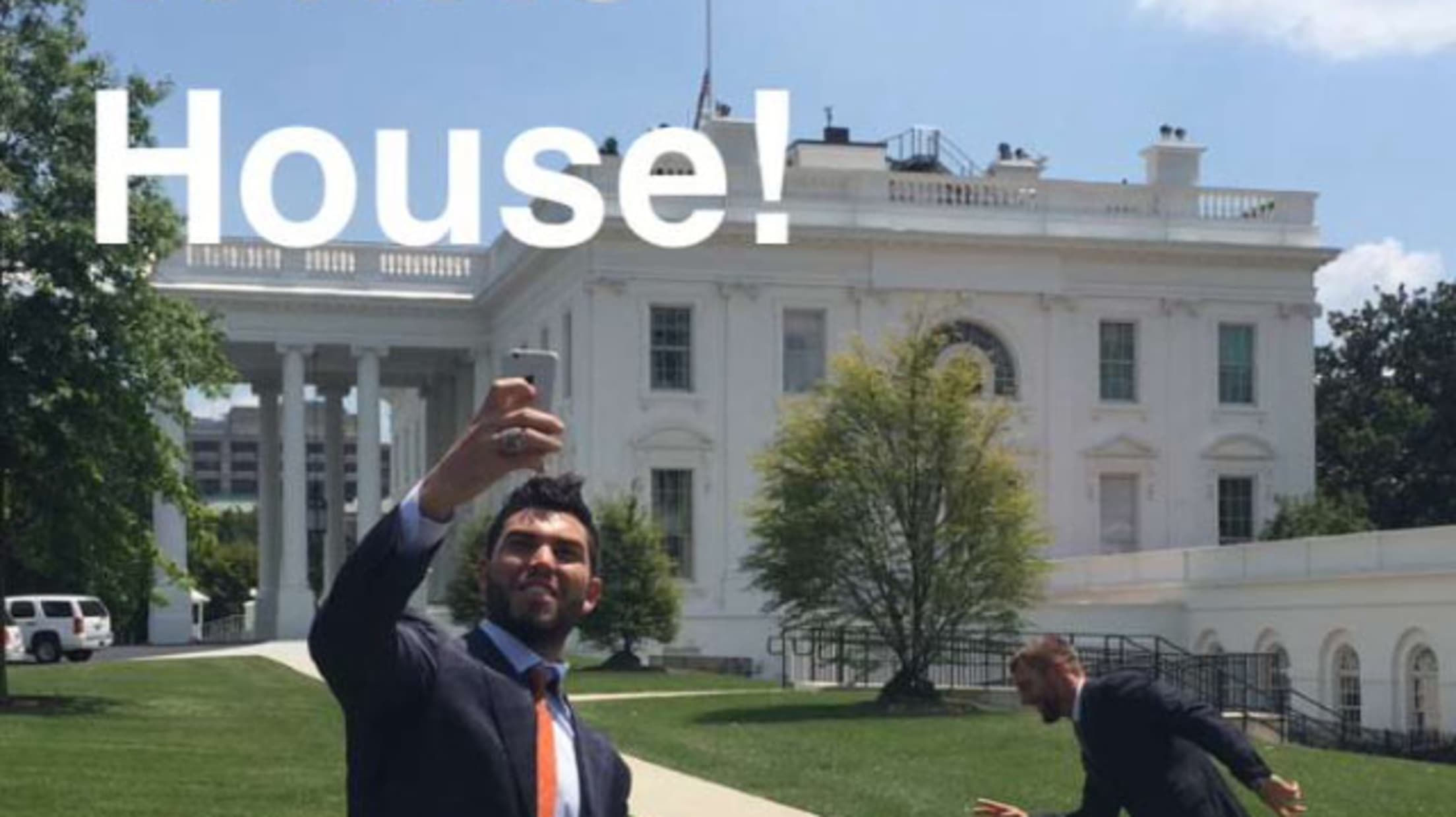 .@Mooose_8 and his wife in the @WhiteHouse State Dining Room. #ForeverRoyal #Royals pic.twitter.com/PpmPbqbuIu

— Kansas City Royals (@Royals) July 21, 2016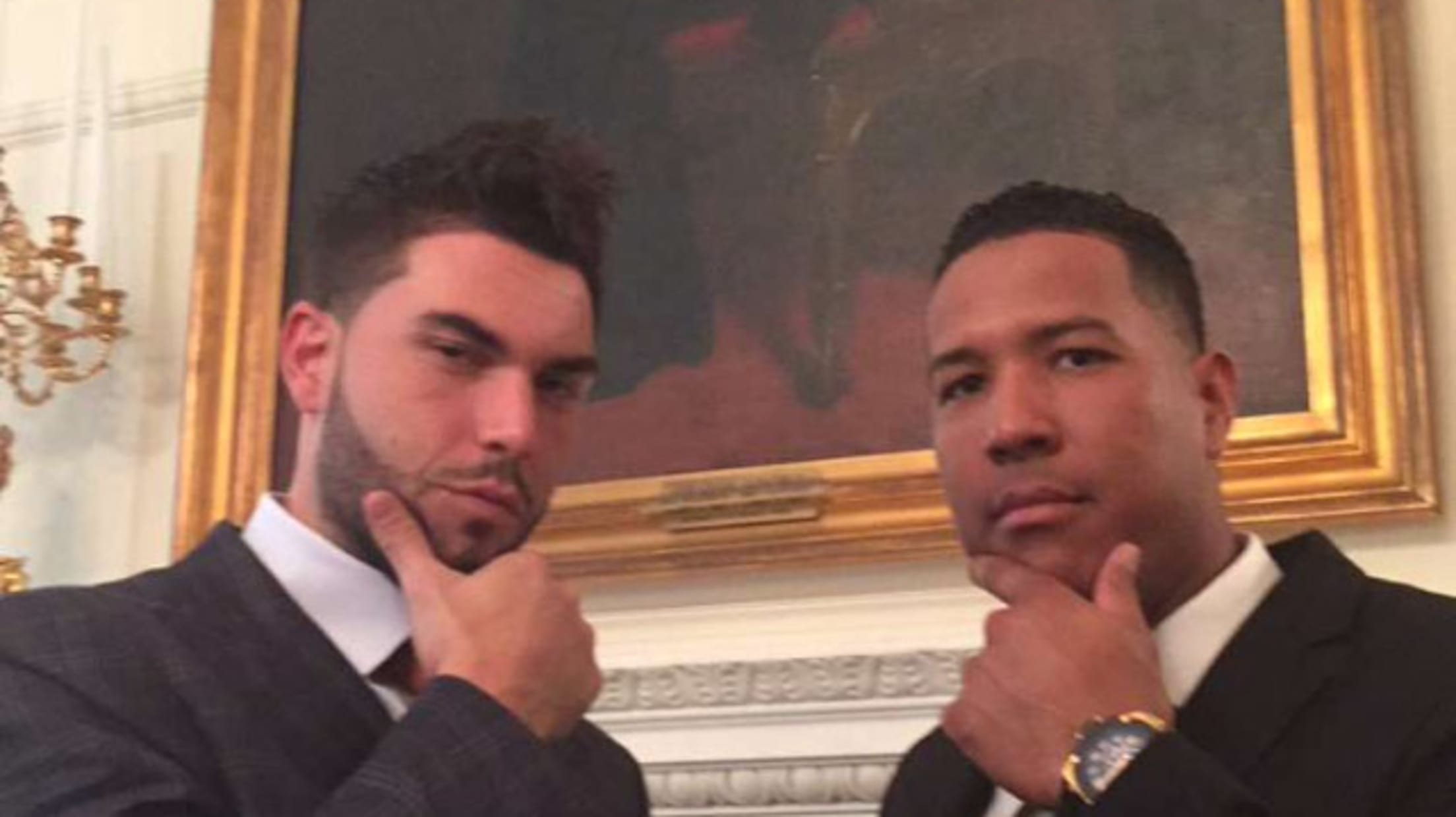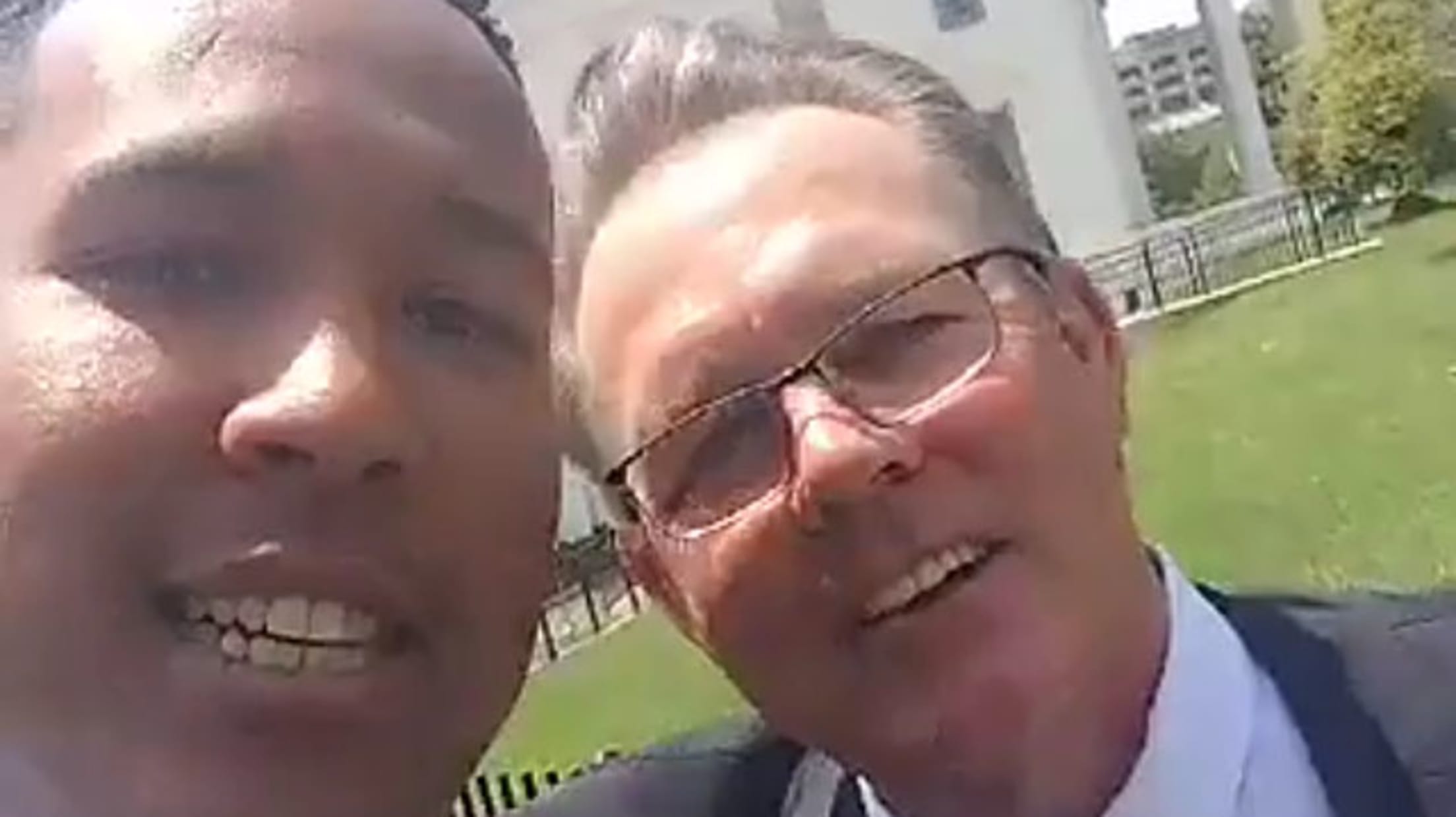 Here's Drew Butera, probably pretending to announce the discovery of other intelligent life in the universe: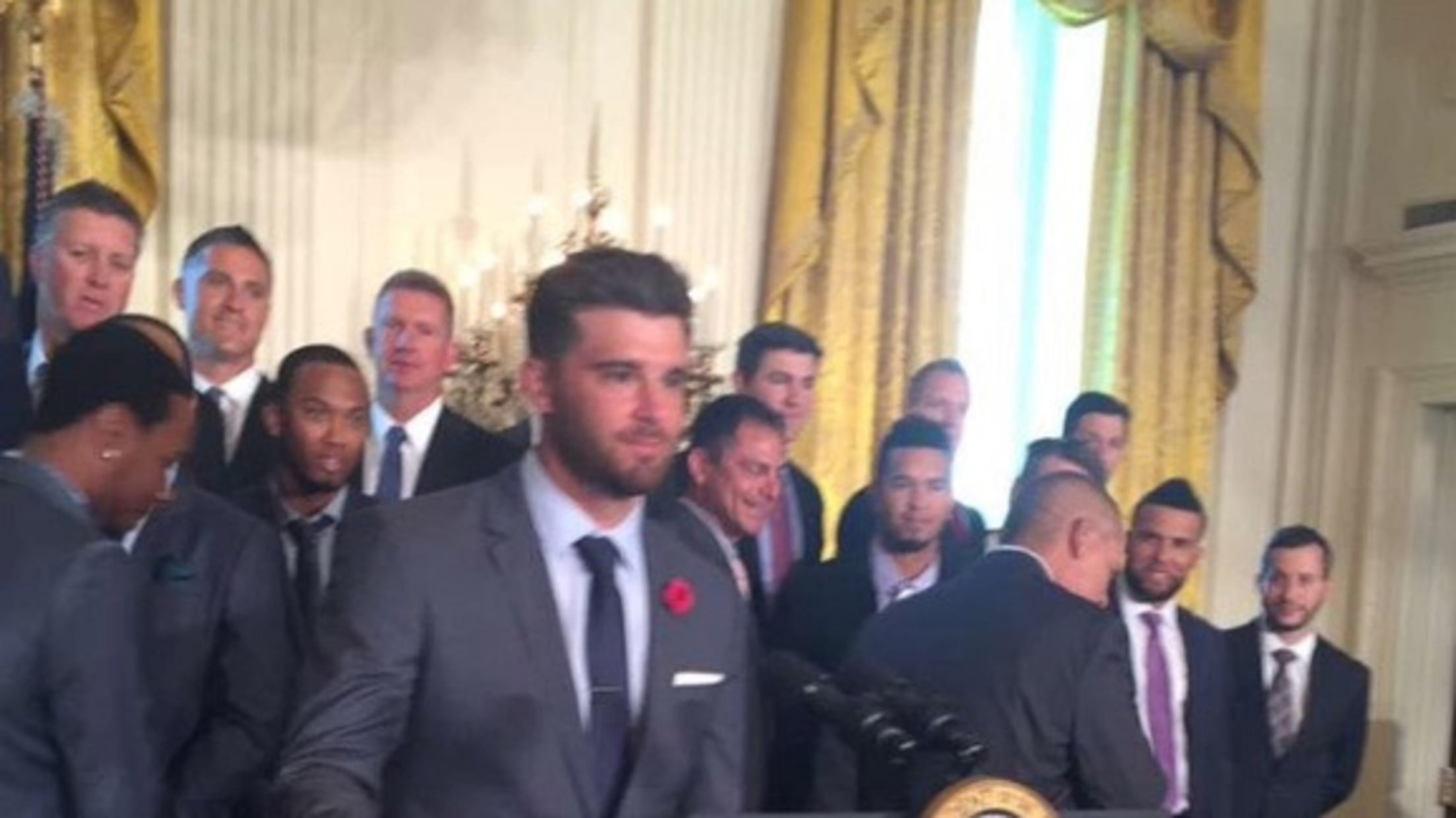 Of course, Butera stepped aside when the actual president made his entrance.
Honored by @POTUS as the 2015 World Series Champions. #Royals pic.twitter.com/Ks9tN0yTSA

— Kansas City Royals (@Royals) July 21, 2016
President Obama congratulated the Royals on their victory, and even asked Earnest if he'd ever pulled their "1738" trick in a press briefing. He also called attention to the national baseball nickname problem, suggesting that shortening part of a player's name isn't that creative. Eric "Hoz" Hosmer? Mike "Moose" Moustakas? According to the president, that's like calling him Barack "Barack" Obama.
Not to worry, the Royals weren't offended. They happily presented their host with a very nice gift:
A gift for @POTUS. #Royals pic.twitter.com/GggSsUwBAf

— Kansas City Royals (@Royals) July 21, 2016
And after the meeting, Hosmer even suggested they'd consider coming up with more creative sobriquets.
"When the president calls you out, you definitely gotta think of something," he told reporters. "We've got some guys in the locker room, I'm sure they're starting to bear down on that."