After 81 years at the ballpark, Pirates usher Phil Coyne is set to retire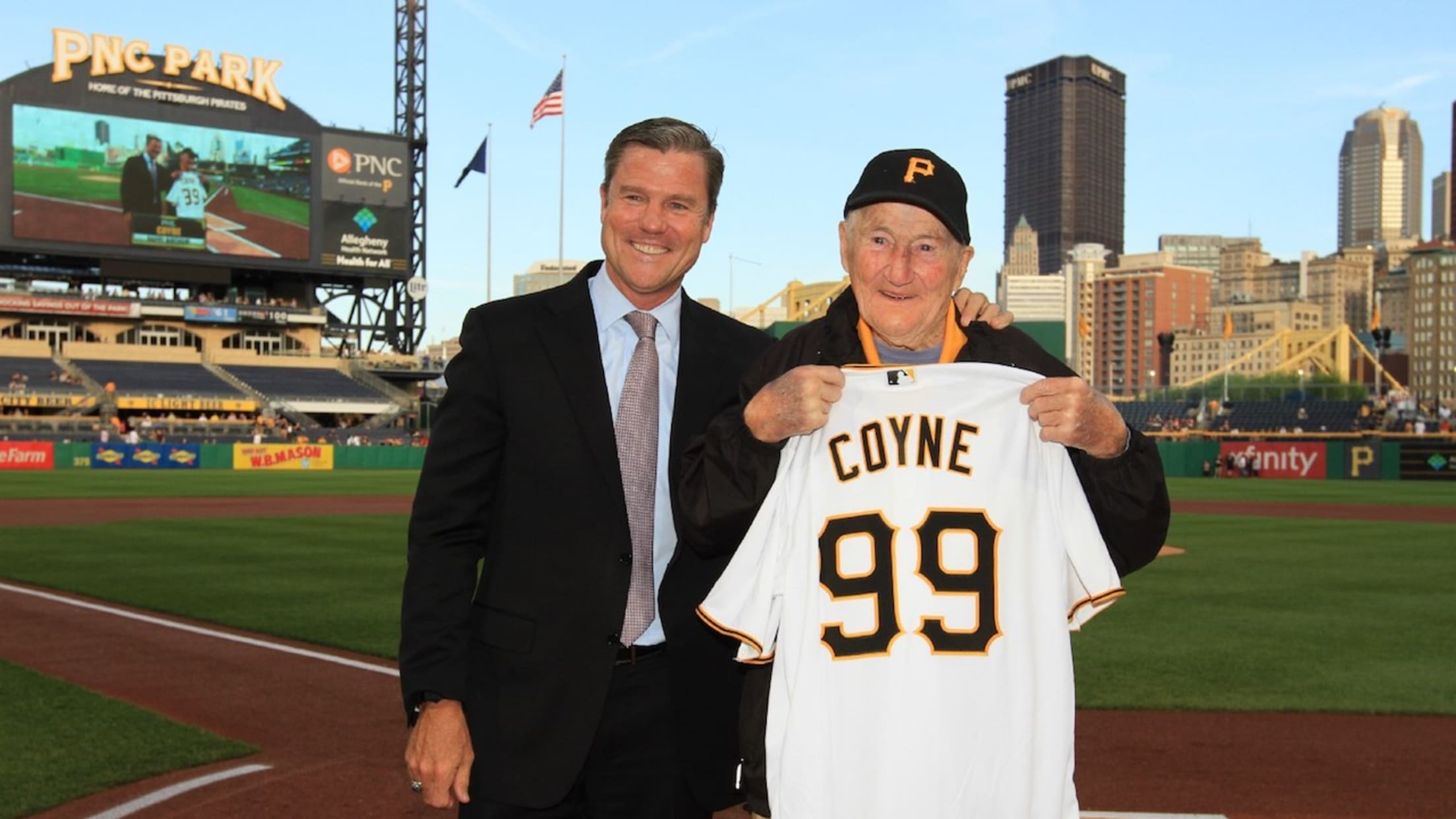 When Phil Coyne first ushered a Pirates game, the team still played at Forbes Field and the Baseball Hall of Fame hadn't even inducted its first class yet. Now, after 81 years in the aisles spanning three ballpark changes, 14 presidential administrations and three Pittsburgh World Series wins, Coyne has decided to hang 'em up.
Over nearly 6,000 games -- he had to put the job on pause for four years to serve in World War II -- Coyne became an icon in the city where he was born and raised. He's an institution in sections 26 and 27 down the left-field line at PNC Park, so much so that, when he turned 99 last April, the Pirates held a pregame ceremony in his honor -- complete with his very own custom uniform:
Ushering has gotten a bit more difficult with age ("I never thought I'd go back to school again," he joked to the New York Times about the balancing class he attends once a week to help keep him on his feet) so Coyne decided he was ready to retire just a few weeks before his 100th birthday.
Of course, he'll get a proper goodbye: The team has announced a ceremony in his honor prior to its April 27 game against the Cardinals, with some 200 extended family members planning on attending. It should be every bit the send-off he deserves.