Here's a video of Prince Fielder washing a baby pig in the shower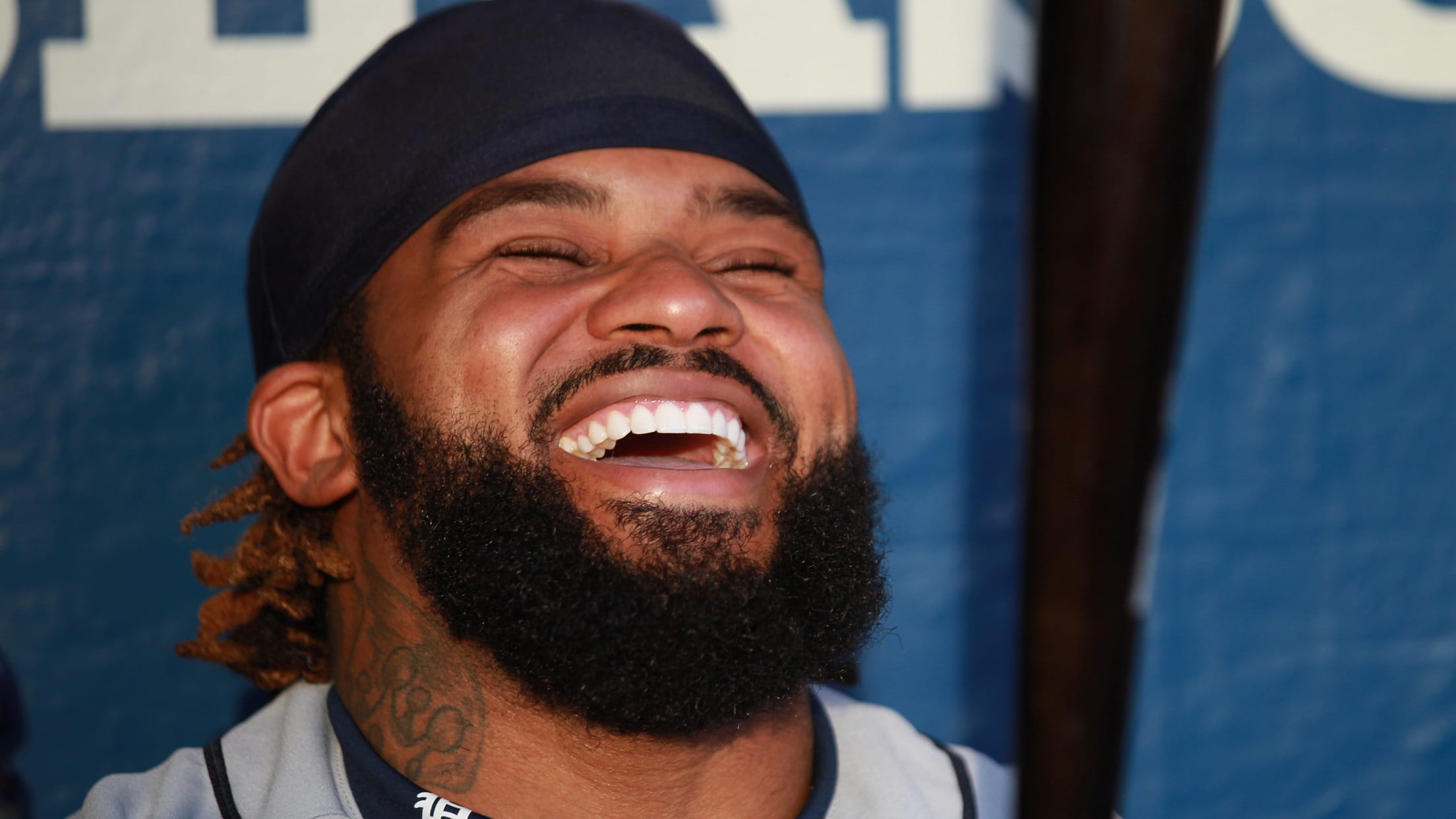 (Jed Jacobsohn)
I miss seeing Prince Fielder on a baseball field all the time. In his 12-year MLB career with the Brewers, Tigers and Rangers, Fielder whopped over 300 taters, made six All-Star games and was always one of the genuinely happiest guys in the league. He played the game with an infectious and invigorating joy and he's also responsible for the greatest home run celebration of all time.
But Fielder's eclectic personality didn't just go away after he was forced to call it a career due to neck injuries back in 2016. In fact, the fun-loving slugger now has more time and energy to do weird and fun stuff off the field. There was a Prince Fielder cooking show for a bit, he boogied down like a god at Elvis Andrus' wedding and went full matchy matchy with his family on vacation in Hawaii.
On Thursday, Prince chucked a good ol' TBT up on the gram, adding another highlight to his post-career galavanting. Yes, he's washing a pig in the shower.
Here's a video of Prince Fielder washing a baby pig in the shower to get your weekend off on a good note

(via Prince on IG) pic.twitter.com/ZLmN46VGWT

— Cespedes Family BBQ (@CespedesBBQ) February 8, 2019
That video was originally shot over a year ago, so that little baby pig is a big pig now. Here's big pig Fielder munching on some fries. Do pigs eat fries?
Prince actually named his pig Bacon! What savagery. Miss you, Prince. Keep on livin' man.