The Yankees and Red Sox both gave Prince Harry and Meghan Markle gifts for baby Archie
Prior to first pitch of Saturday's London Series matchup between the Yankees and Red Sox, the New York clubhouse hosted a visit from none other than Prince Harry and Meghan Markle, the Duchess of Sussex.
Look who showed up in the #yankees clubhouse #princeharry #meghanmarkle pic.twitter.com/AwXsZ7gfnG

— Meredith Marakovits (@M_Marakovits) June 29, 2019
A visit from the royal couple was a high honor, obviously, and one the Yankees obviously enjoyed -- so much so that manager Aaron Boone presented the pair with a tiny little Yankees jersey for baby Archie! This is just awesome.
There's video too! How cool is this! #royals #yankees #redsox #princehaery #meghamarkle pic.twitter.com/csihthSR81

— Meredith Marakovits (@M_Marakovits) June 29, 2019
The guests of honor also visited the Red Sox clubhouse, where they also received a onesie for Archie: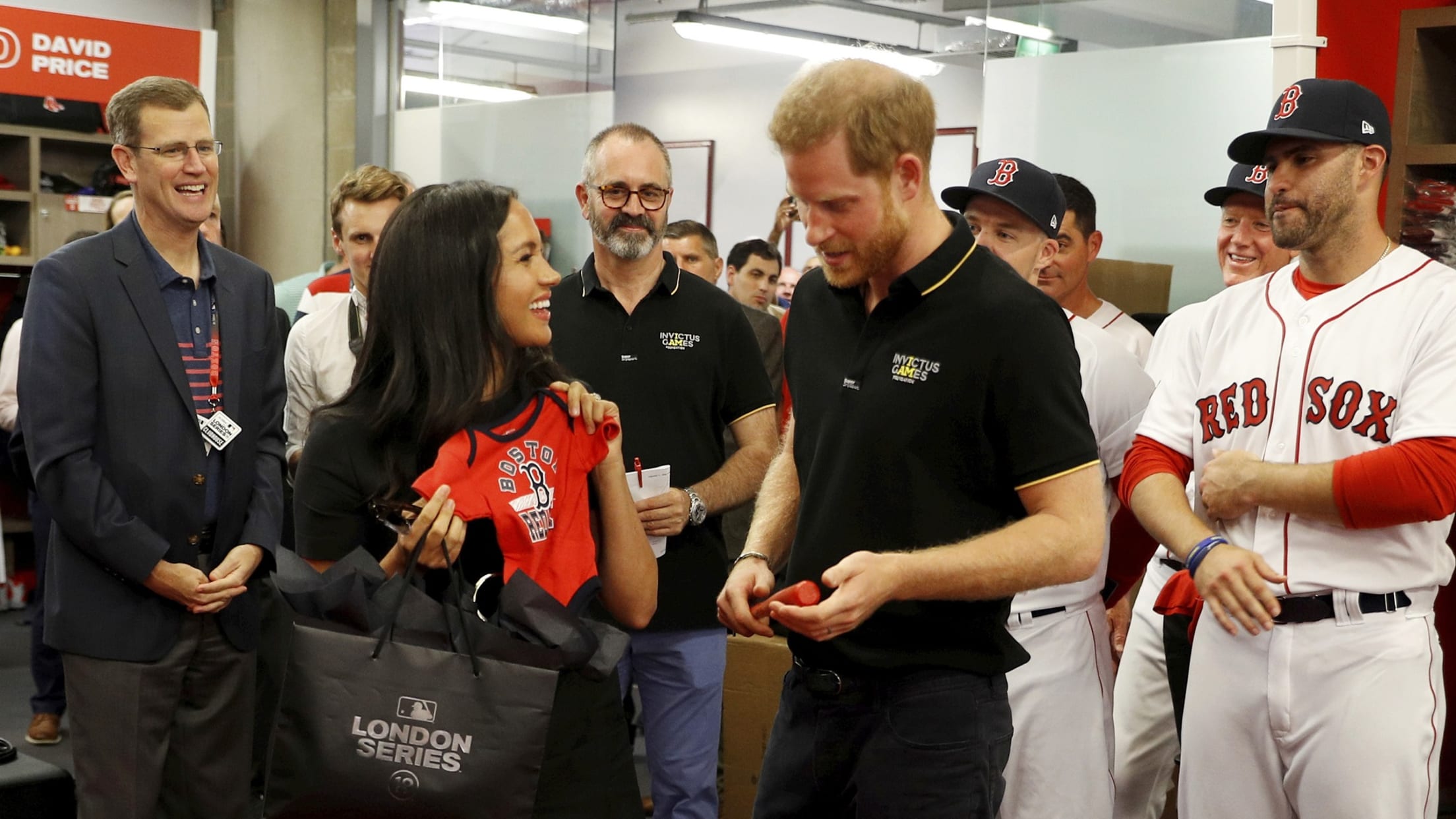 As well as a great group photo: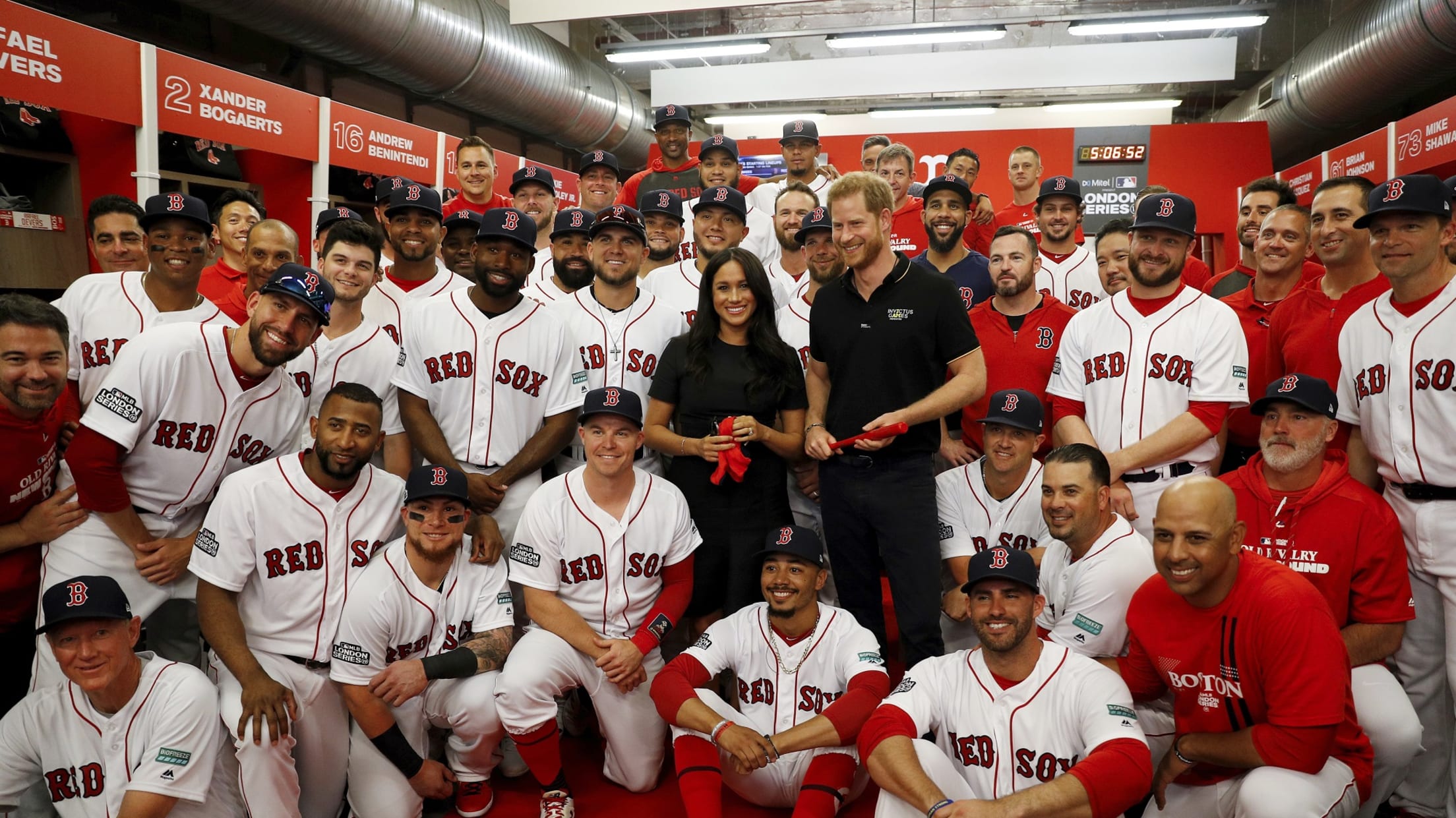 Baseball is a truly international affair.
Adrian Garro joined MLB.com in 2016. Throughout his travels, both Bartolo Colon and Vin Scully have placed their hands on his shoulders. Not at the same time, though. That'd be amazing.
Teams in this article:
Topics in this article: