This Dutch Yankees fan at the London Series has Babe Ruth and Yankee Stadium tattooed across his back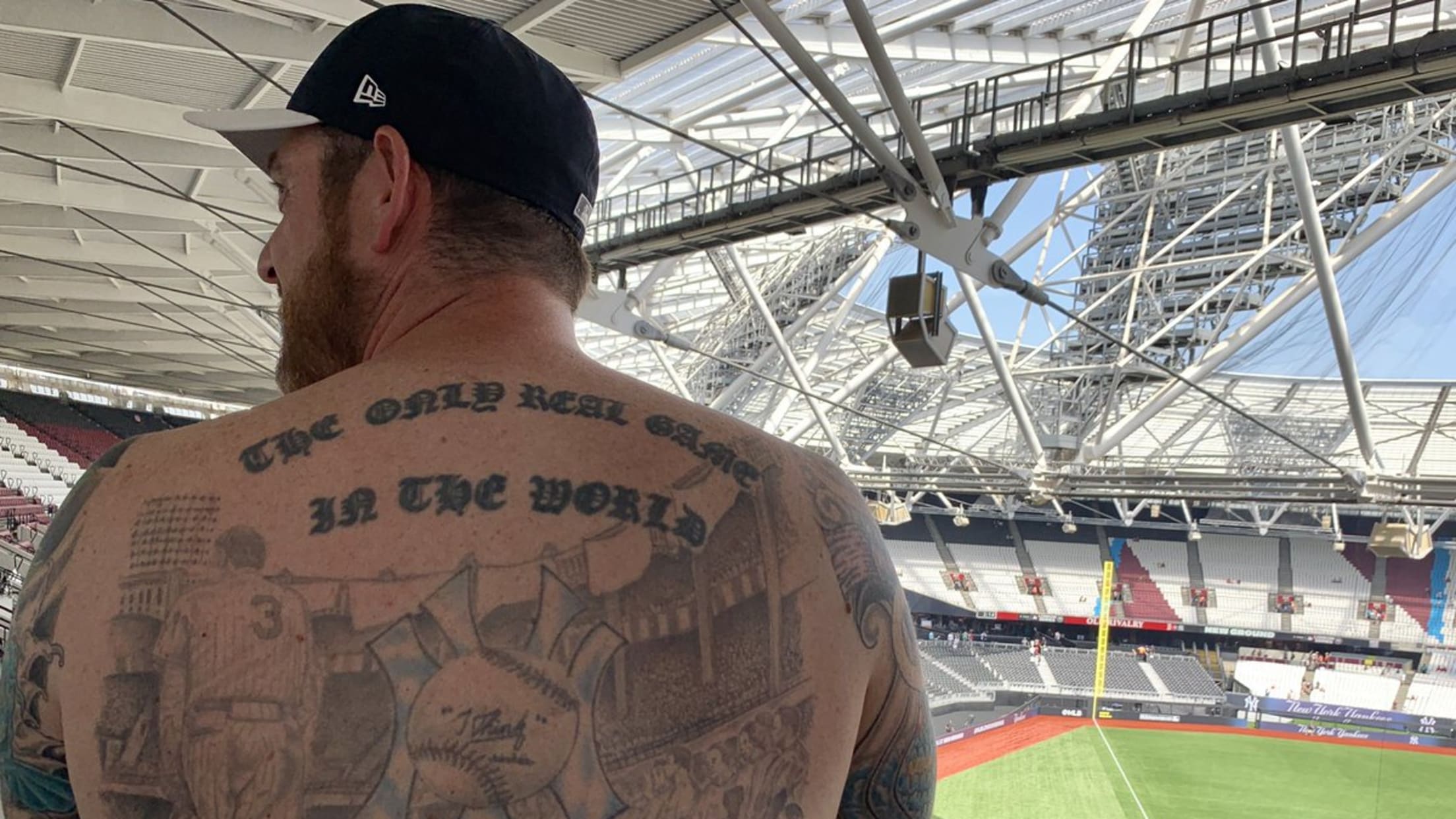 (@ColeyHarvey on Twitter)
Baseball is a truly international game, and with the Red Sox and Yankees set to do battle in the London Series this weekend, that means fans from all over the globe have traveled to London Stadium for the festivities.
ESPN's Coley Harvey snapped a photo of one dedicated, lifelong Yankees fan from the Netherlands who sports an excellent and, frankly, awe-inspiring tattoo all across his back. Look at this majestic thing:
Just met this diehard Yankees fan and his son. Are they from the Bronx? No. Rye? No. Park Slope? No. Red Bank? No.

They're from The Netherlands. Told me that for 35+ years he's played pickup games with others there. Has always loved the sport. Babe Ruth/Didi Gregorius his faves. pic.twitter.com/nQhufJN7J2

— Coley Harvey (@ColeyHarvey) June 29, 2019
Getting "The Only Real Game In The World" scrawled across your back, along with Babe Ruth and scenes from Yankee Stadium is a power move, and I'm here for it.
Teams in this article:
Topics in this article: