11 days until Spring Training: Let these printable Angels coloring pages help you relax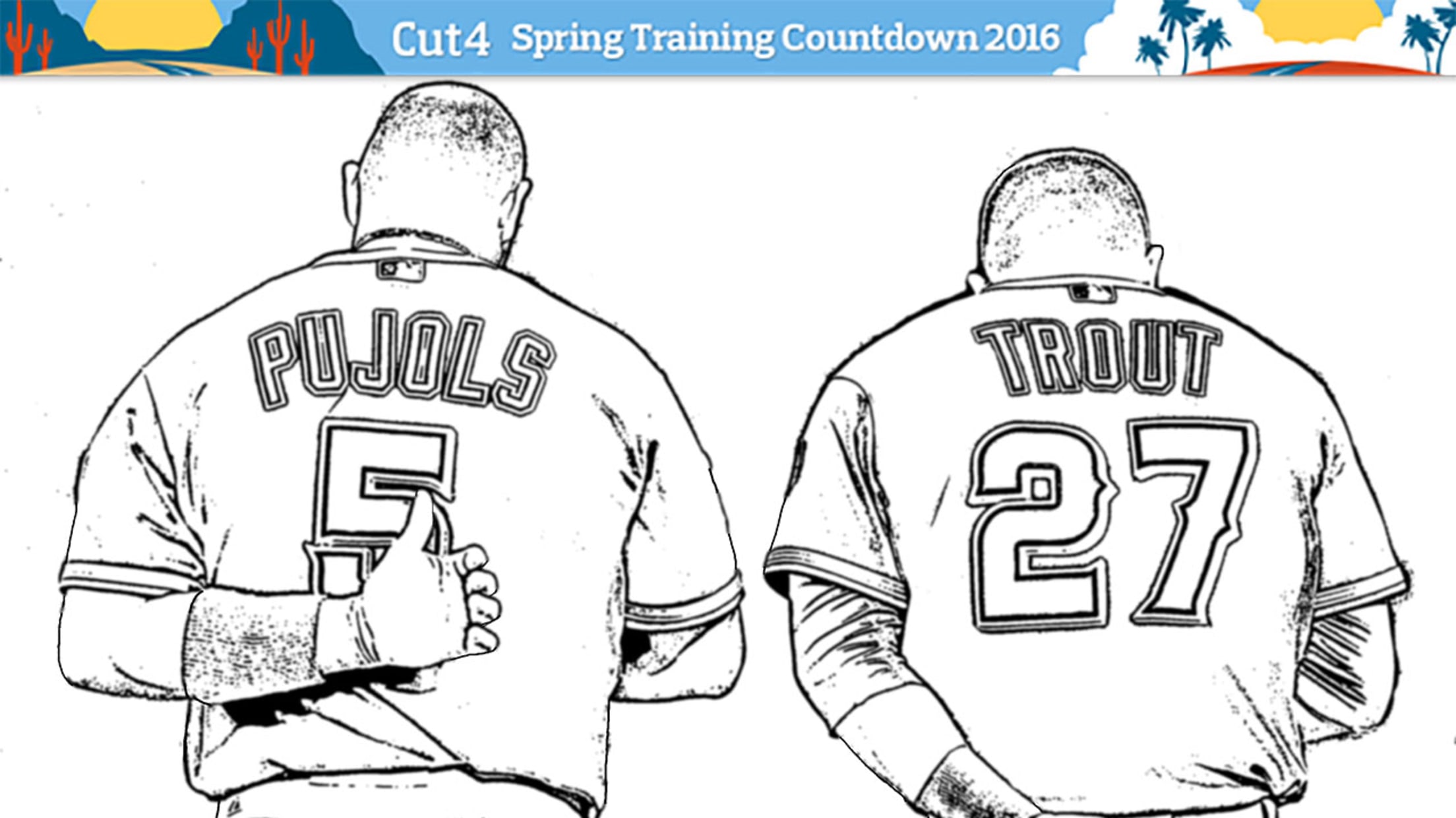 PHOENIX, AZ - JUNE 18: Albert Pujols #5 and Mike Trout #27 of the Los Angeles Angels before the MLB game against the Arizona Diamondbacks at Chase Field on June 18, 2015 in Phoenix, Arizona. (Photo by Christian Petersen/Getty Images) (Christian Petersen/Getty Images)
Spring Training is less than a month away! Let us keep you company until the first pitcher-and-catcher workouts on Feb. 18 with a team-by-team countdown of reasons to get excited for the 2016 MLB season. Today: The Los Angeles Angels of Anaheim.
Previously: PHI | OAK | ATL | DET | CIN | SEA | COL | CWS | MIL | BOS | TB | ARI | MIA | BAL | SD | MIN | SF | CLE | PIT
Spring Training is so, so close. Before you know it, you'll be watching Albert Pujols and Mike Trout smash homers into the lower rungs of the atmosphere. Seriously, we know you're excited, but stop jumping up and down so much! Here, to help you calm down in these last few days before pitchers and catchers begin workouts, we made you these Angels coloring pages.
Just click on an image below to enlarge it, then print it and get ready to show off your colored pencil skills. Don''t worry, no one will judge you -- adult coloring is still going strong. And in what other way can you make C.J. Wilson's dream of Giraffic Park a reality?