Two of baseball's top pitching prospects tried to play 'Chopsticks' on the piano together and failed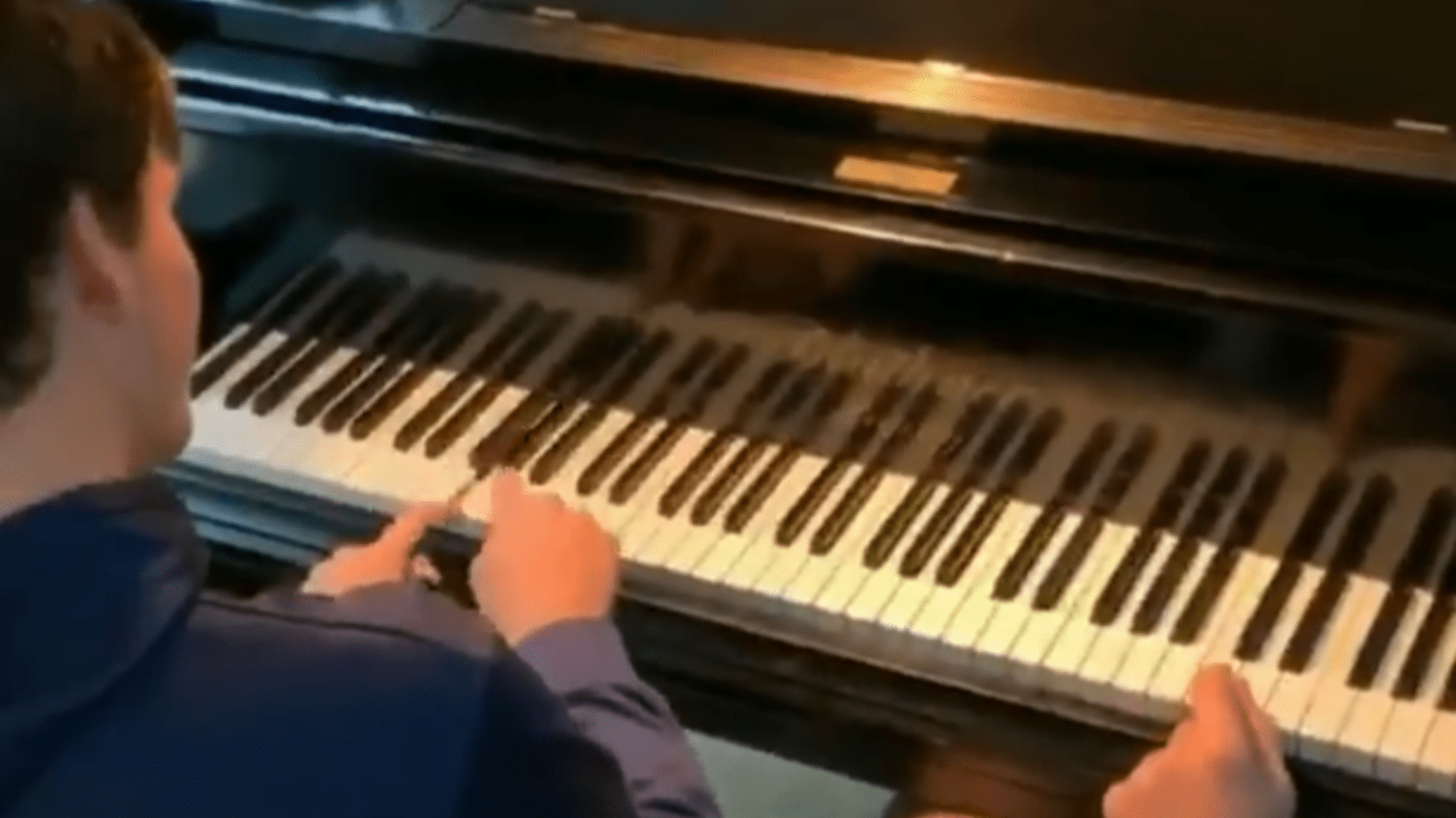 There are a whole host of professional baseball players out there who have some pretty legit musical talent. Former Yankee Bernie Williams shreds on the guitar, Pirates pitcher Steven Braultsang the National Anthem in full uniform at a game last season and Eric Thamesjust went on a singing competition TV show in Korea and absolutely crushed it.
Two guys not to add to that list are Astros pitching prospect Forrest Whitley and Braves pitching prospect Kyle Muller. While both of these dudes will be carving up hitters in the bigs any day now -- Whitley was just named the No. 1 right-handed pitching prospect in the Minors and Muller is yet another very promising young arm in the Braves' system -- they both leave something to be desired when it comes to their musical abilities.
Forrest Whitley and Kyle Muller need to step up their piano skills. Smdh. 😂😂😂

(Via @big_nate5) pic.twitter.com/MX5kByDiPS

— Cespedes Family BBQ (@CespedesBBQ) January 23, 2019
Ah Chopsticks. A true childhood classic, basically a rite of passage for anyone who's ever sat down at a piano. But while Whitley and Muller certainly deserve kudos for attempting to rekindle their youth on the keys, the sheer disappointment when Muller went off note just at the end of the ditty was almost too much for me to bear.
Perhaps these two are actually musical geniuses, with a true penchant for the wonder of song, and just happened to have a bad moment at the piano. If that's the case, and you're reading this, Forrest and Kyle, consider this my challenge to you: Prove to the world that you two can indeed play the entirety of 'Chopsticks' without messing up.