Watch a Minor Leaguer's slip and fall turn a ground ball into an inside-the-park homer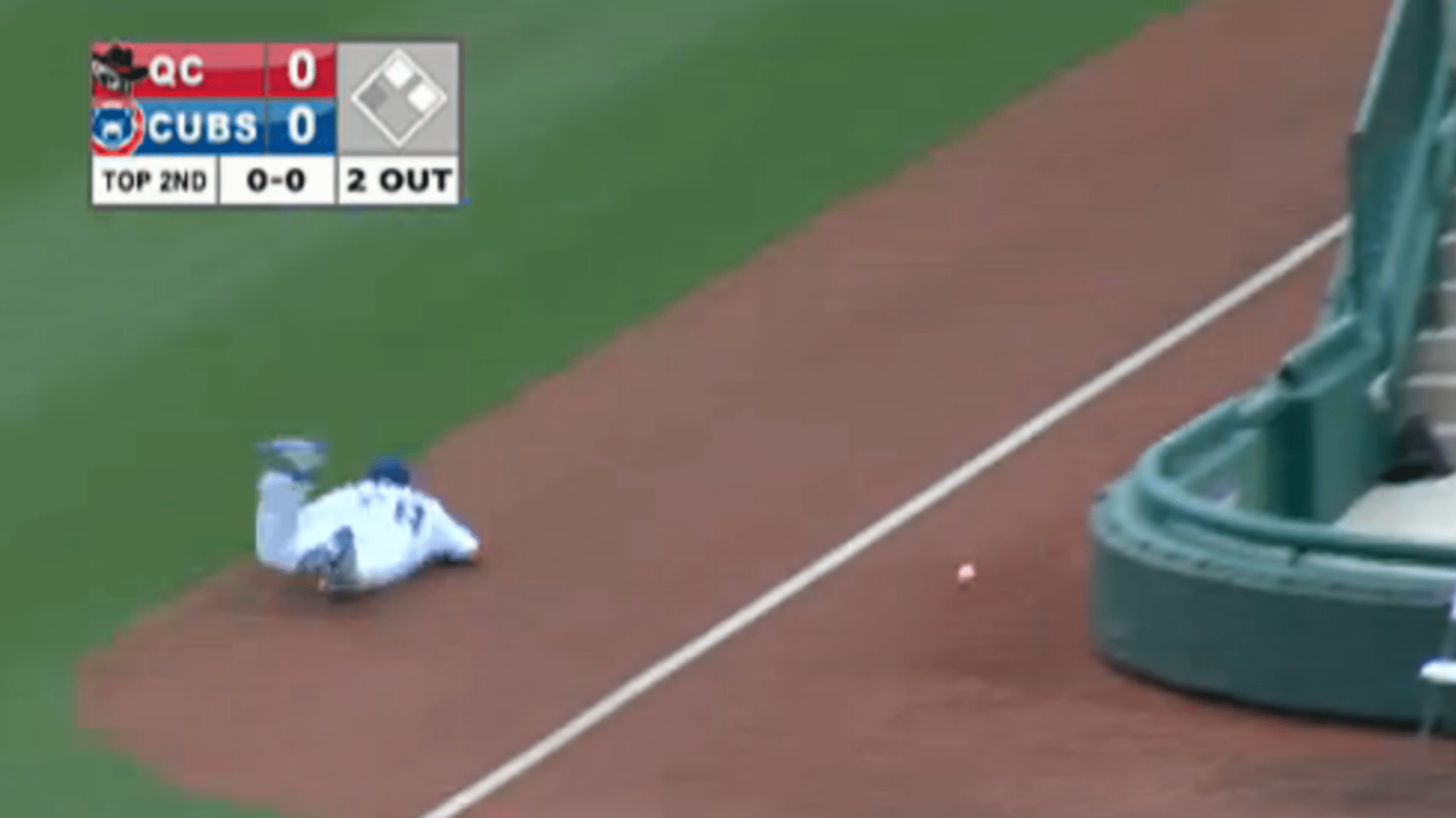 When you think of an inside-the-park homer, what sort of play comes to mind? A ball taking a weird carom off the wall, maybe, or a diving attempt that comes up empty.
Chances are what did not come to mind was a chopper down the right-field line. And yet, Quad City River Bandits third baseman Marcos Almonte turned one of those into an inside-the-parker against the South Bend Cubs on Friday night -- thanks to a little determination, a lot of speed ... and the fact that right fielder Chris Pieters slipped and fell:
Yes, that really happened. The ball wasn't particularly well hit, and only made it into right field because of a defensive shift. It probably would have stayed just a single, and yet:
Don't feel too bad for Pieters: The Cubs would rally for a 7-4 win. And besides, it even happens to the big leaguers every now and then.