How well do you know each member of the Mets' starting rotation?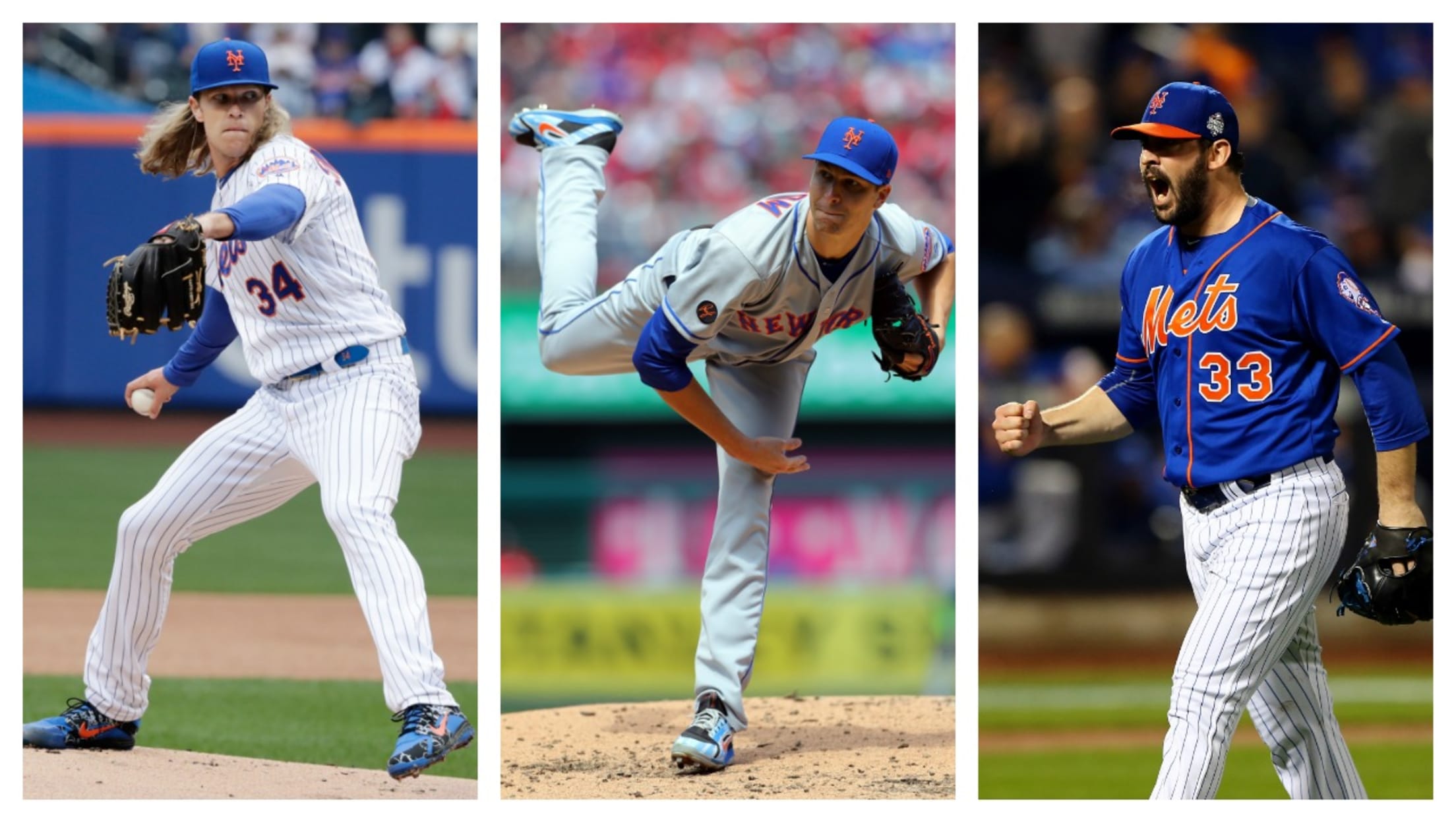 On Monday, the New York Times ran a feature on the many foibles of Mets ace Jacob deGrom. The whole piece is worth a read, but one tidbit in particular caught our eye: deGrom -- all 6-foot-4, 180 pounds of him -- has the kind of diet that a kid could only dream of.
"I'd be 260 pounds if I ate what he eats," said Jay Bruce, the Mets' right fielder.
[deGrom's] metabolism has apparently been impervious to all the chicken fingers, fries and fast food he loves, particularly Chick-fil-A and McDonald's, where he typically orders a Big Mac meal with large fries, a large Mountain Dew and two double cheeseburgers.
"I'll eat whatever," he said. "I eat like a child."
The righty has a career 2.98 ERA, so clearly it's working for him. Still, it got us thinking: What else don't we know about the Mets rotation? With Zack Wheeler healthy and pitching like the top prospect he once was, New York finally has all five of its homegrown starters -- deGrom, Noah Syndergaard, Matt Harvey, Steven Matz and Wheeler -- in the rotation at the same time.
It's a big reason why the team has gotten out to a 12-3 start, and we thought it would be fun to see just how well Mets fans know their team's power arms. Below are five, non-Big Mac related fun facts -- it's up to you to tell us which New York starter's biography it comes from.
Teams in this article:
Players in this article: